PWC Honors Plaza Construction CEO Richard Wood for His Contributions to Women in Construction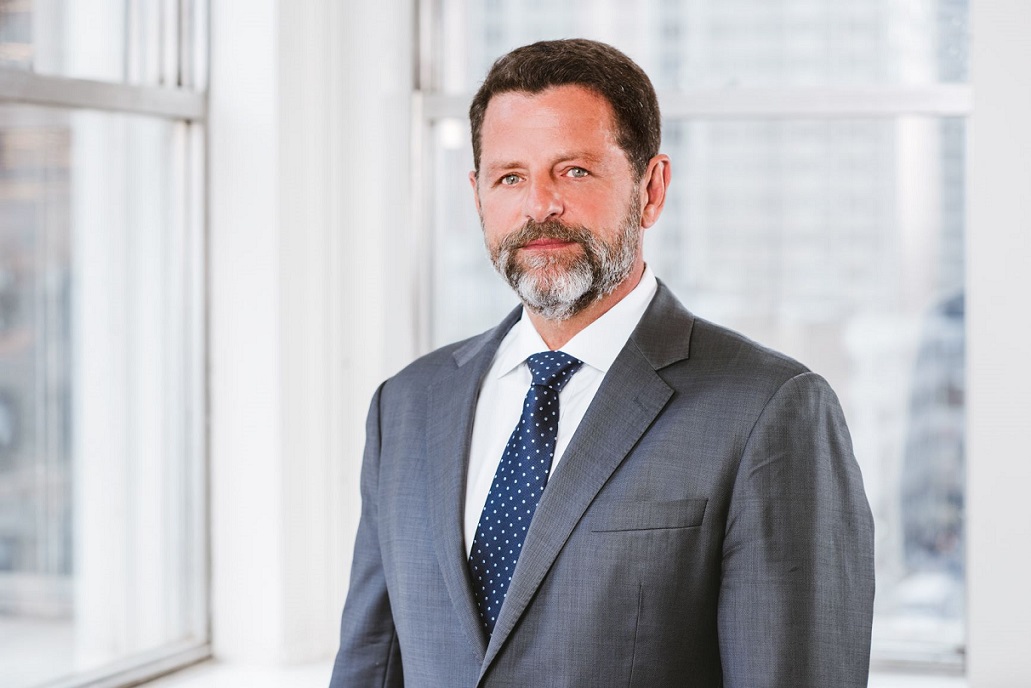 "At Plaza Construction, our workforce is currently 25% female and there isn't a job in construction that a woman can't do as well if not better than a man," says Richard Wood. "Last year Plaza took steps to close the workforce gender gap and encourage more women to enter the construction industry by posting signs at its job sites from Brooklyn to Miami that read 'Men and Women at Work'."
For the first time, the Professional Women in Construction (PWC) has nominated a man among its honorees of industry professionals for their outstanding careers and contributions to empowering women in the AEC industry. The PWC Board of Directors nominated and selected Richard Wood, CEO of Plaza Construction as the first male among their 2019 Honorees for his role in helping women in construction to advance and achieve their careers.
In addition to Richard Wood, the roster of 2019 Honorees chosen by the Board of PWC for their contributions to empowering women include: Joanne Minieri, Executive Vice President of RXR Construction Services; Heather Philip O'Neal, Managing Principal, Terrence O'Neal Architect; and Tanya Pope, Assistant Vice President, University Supplier Diversity & Program Integration, Columbia University.
According to PWC Executive Director Chelsea LeMar, "It is important for management in a male dominated industry to support and advance the careers of women and promote diversity within the fields of architecture, engineering and construction. We feel that leadership has a role in making this goal a reality and that is why we nominated our first male recipient."
Women make up a small proportion of the construction workforce, currently around 9 percent nationally, although it is one of the few industries with virtually no gender pay gap. In construction, according to Bureau of Labor Statistics women earn an average of 91.3 percent of what men earn, making it the highest paying industry for women.
Plaza did not post the more generic "People at Work" signs because they wanted to raise awareness and consciousness that women are included in the industry and create a more gender-neutral workplace environment.The signs were a statement to demonstrate that men and women work as equals with shared responsibilities for the projects and clients they represent. The company maintains a policy of acceptance and has instituted mentoring programs for female employees, separate bathroom facilities for women on construction sites, support for women balancing life and family (via maternity leave, for instance) and more. With these programs, the company hopes to encourage more women to pursue a career in the construction industry.
"We have women managing iconic projects from 99 Hudson Street, the tallest building in the state of New Jersey, to the last residential project One Thousand Museum, designed by legendary architect Zaha Hadid in Miami," concludes Mr. Wood. "Women are major contributors to our business and an integral part of the building team."
About PWC
PWC is a national nonprofit organization founded in 1980 that seeks to support, advance, and connect women and promote diversity within the architecture, engineering, construction, (AEC) and related industries. PWC maintains its founding office in New York with additional chapters in Boston, Connecticut, New Jersey and Philadelphia.
About Plaza Construction
Plaza Construction is one of the nation's leading construction management companies and has played a relevant role in building corporate headquarters, commercial properties, healthcare centers, universities, infrastructure, transportation facilities, museums, retail spaces, hospitality and residential buildings. Among its prestigious projects are: 55 Water Street, MTA Fulton Center, Brooklyn Navy Yard, 11 Times Square in New York; Station House in DC; and One Thousand Museum, Gran Paraiso, Icon Bay, Aventura Mall Expansion in Florida; among others. The firm is headquartered in New York with regional offices in Miami, New Jersey, Orlando, San Jose, Tampa, and Washington DC. Plaza Construction is owned by China Construction America, a US subsidiary of China State Construction Engineering Corp., the world's largest construction company.
Media Contact:
Cathy Callegari
212-579-1370
[email protected]
Media Contact
Company Name: CATHY CALLEGARI PUBLIC RELATIONS INC
Contact Person: Cathy Callegari
Email: Send Email
Phone: 212-579-1370
Address:159 Madison Avenue, Apt. 5J
City: New York
State: NY
Country: United States
Website: www.callprinc.com