Fashion Brand Aorah Launches The Anaku Collection
The Anaku Collection is made using the long-forgotten fabric Akwete and will help to fund young creatives.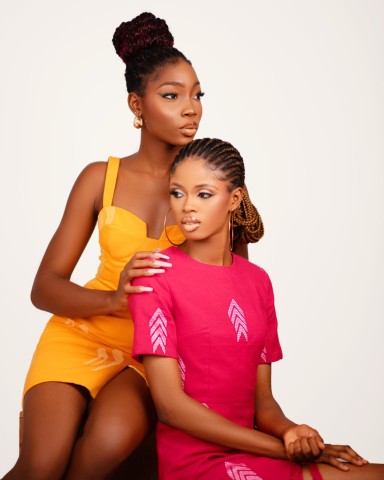 Fashion brand Aorah was started by Adaora Ifeatu Soludo. They will soon be launching their new collection, The Anaku Collection. Along with this collection launch, the contemporary womenswear fashion label has also come up with a new social initiative to donate money to fund young creatives.
The new collection features a long-forgotten fabric named Akwete from Abia state in Nigeria. Akwete is a hand-woven textile sourced from Akwete in Abia State, Nigeria. This was originally known as 'Akwa Miri', meaning 'cloth of the water'. The traditional Igbo textile is made using materials such as palm, cotton, silk, and hemp.
Since its inception, Aorah has used traditional African fabrics to create contemporary designs. It is an ethical fashion brand that celebrates diversity and talent by empowering the youth and women in Nigeria. The empowerment program helps in the training of young people in creative skills. 10% of profits from the sale go to the Aorah Fund.
Adaora Ifeatu Soludo said, "Aorah has been supporting the work of rising fashion talents in Africa. We foster collaboration with artists from all over Africa. Through Aorah, we want to develop high-quality pieces and also promote the Akwete fabric to the world. Akwete is the main fabric that we use for our products. The designs that we create using Akwete pay tribute to the heritage and culture."
Some of the offerings from this brand are tops, dresses, shorts, mini dresses, and others.
Aorah's new collection, which will be launched soon, will make the latest designs available to a broader audience. Traditional techniques are used to bring new life to this long-forgotten fabric.
For more details, visit www.theaorah.com
For updates, follow Aorah on Instagram and Twitter: @aorahstudio
Media Contact
Company Name: Aorah
Contact Person: Adaora Soludo
Email: Send Email
City: London
Country: United Kingdom
Website: www.theaorah.com