Debut Romance Author, Susan W. Green, Recognized as a Finalist in International Book Contest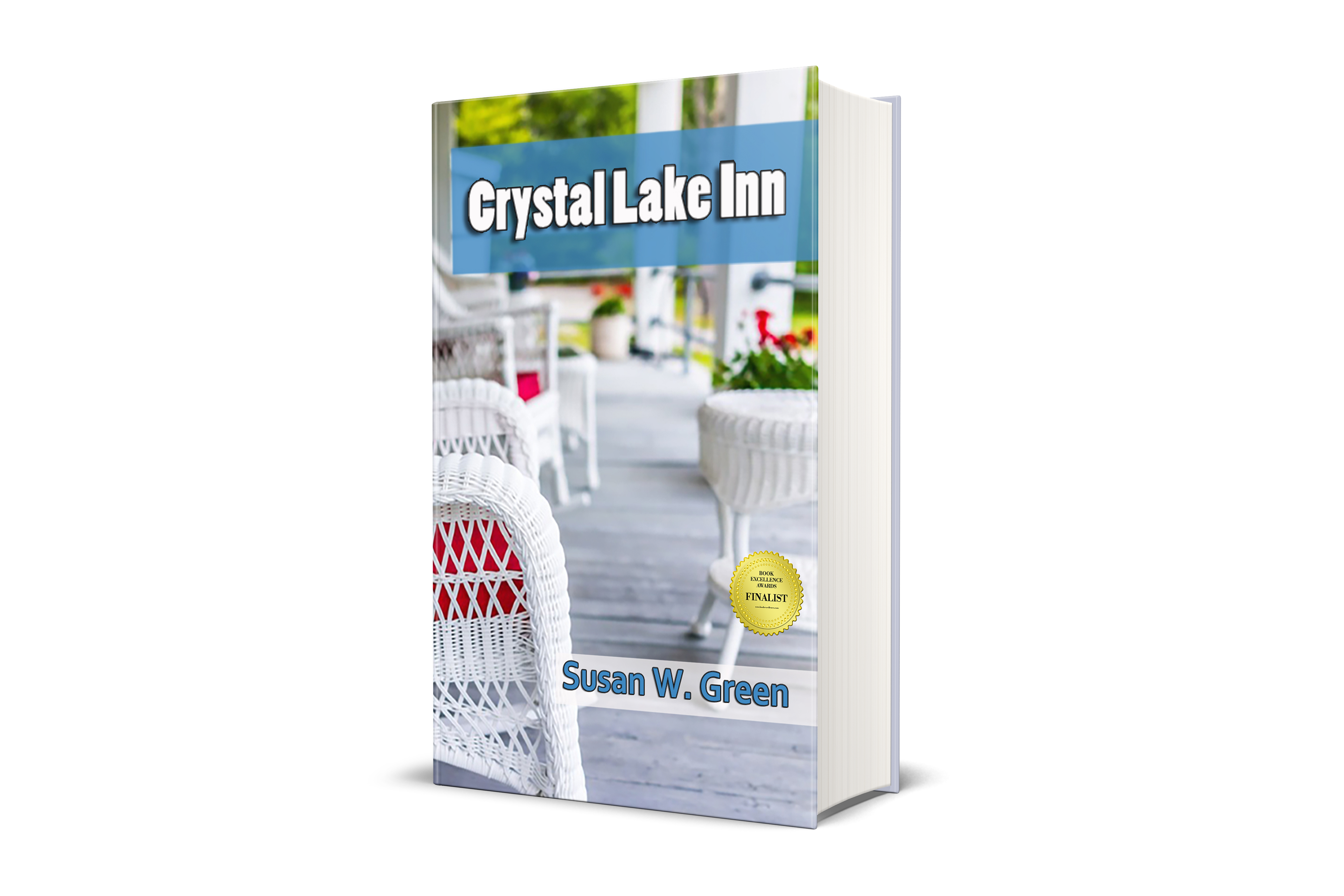 Crystal Lake Inn by Susan W. Green is recognized for excellence in writing, design and overall market appeal.
Crystal Lake Inn is a lighthearted contemporary romance that follows the roller-coaster relationship between a bed and breakfast owner and one of her mysterious guests. The first novel in the Crystal Lake Series, the book brings to life down-to-earth characters in an emotionally charged plot to uplift readers with a message of connection, hope and love.
Crystal Lake Inn was named a Finalist in the Romance category of the 2022 Book Excellence Awards. The awards competition is dedicated to recognizing both independent and traditionally published authors and publishers for excellence in writing, design and overall market appeal in over 100 countries around the world.
"As a newly published author, receiving the Book Excellence Award was thrilling," says author Susan W. Green. After retiring from a successful 35-year career in banking, Green was inspired to pursue her passion for writing as a way to bring hope and joy back into people's lives. "I wrote the book during the pandemic to provide an uplifting story with a happy ending." A role model, leader and philanthropist , Green also wanted to serve as a positive example for other aspiring writers who dream of publishing their own stories one day. "I wanted to help other potential writers know that [like me], they can also write and publish a book."
Set in the fictional town of Crystal Lake, Maine, the book follows Cassidy Taylor, a strong and intelligent woman, who has always dreamed of owning her own inn. Determined to make her dreams a reality, Cassidy turns a crumbling lodge into a flourishing bed-and-breakfast and achieves the business success she has always hoped for. However, even a successful businesswoman needs to make her personal life a priority. So, when reclusive, best-selling author, Jack, checks in at a hectic time, Cassidy is pushed to her limits with a slew of mix-ups, challenges and misunderstandings. In the end, Cassidy learns that life is not all about work. It's also about following your heart and living each moment to the fullest.
Green's remarkable debut is sure to earn her many fans. A vibrant and poignant novel about maintaining a positive attitude and embracing the future, Crystal Lake Inn offers a much-needed beacon of hope in today's challenging and uncertain times. In addition, the book has received positive reviews from reviewers all around the world. MK, a reviewer from Amazon wrote, "Susan Green knocked it out of the park in her first romance book. Crystal Lake Inn is a fantastic read with a strong story line that walks you through all of the emotions. Finished the book in two days (only because I ran out of time on the first day). It captures you right away and you don't want to stop reading. Looking forward to her next book."
Sweet and raw, Crystal Lake Inn is everything fans of contemporary romance would want in a story. Crystal Lake Inn is available for sale on Amazon, Barnes & Noble, and other online bookstores.
About the Author
Susan W. Green is an expert at crafting lighthearted romance novels with strong female leads who overcome challenges to find true happiness. She is the multi-award-winning author of Crystal Lake Inn, her debut contemporary romance novel, and the first in the Crystal Lake Series.
Retired from a 35-year banking career, you'll find her keeping busy helping entrepreneurs, mentoring, and chairing a board that helps at-risk youth. Susan and her husband, native Delawareans, recently moved to the country in Fair Hill, MD, where they enjoy gorgeous sunsets, hosting family and friends and sitting on the front porch with a good cup of coffee.
Connect with Susan W. Green:
Facebook: https://www.facebook.com/groups/susanwgreenreadersgroup
Twitter: https://www.twitter.com/susanwgreen01
LinkedIn: https://www.linkedin.com/in/susanwgreen
Instagram: https://www.instagram.com/susanwgreen
YouTube: https://www.youtube.com/watch?app=desktop&v=BVIGumc-47k&feature=youtu.be
Website: https://booksbysusanwgreen.com/
Media Contact
Company Name: Author News Network
Contact Person: Media Relations
Email: Send Email
Country: United States
Website: authornewsnetwork.com