Ukrainian Festival Orchestra to Premiere New Operas in Concert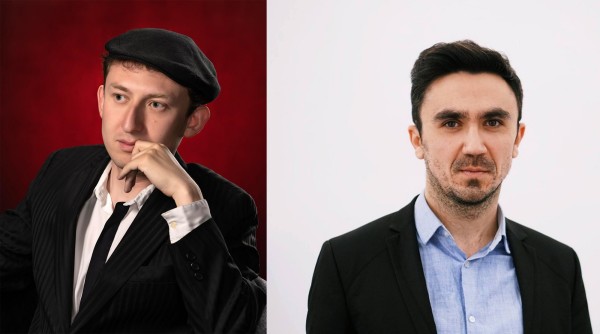 Emmanuel Sikora (left) will have his two 'short-story' operas premiered in concert by the Ukrainian Festival Orchestra and Chorus, conducted by Ivan Ostapovych (right)
Emmanuel Sikora, 30, has recently composed two short operas: Angelica, loosely based on Puccini's Suor Angelica, and The Miracle of Saint Jude, which recounts a vision of the great saint appearing to King Arthur and the knights of the round table. Sikora composed the librettos as well as the music for these operas. The two works together last about 15 minutes – Sikora himself refers to them as "short-story operas", where the focus is on crystallizing a mood, rather than unfolding an elaborate narrative.
Despite their brevity, both pieces call on the full resources of a standard opera company, with an orchestra of about 50 (including two harps in The Miracle), a small chorus, and two solo characters each.
Ivan Ostapovych, conductor of the Ukrainian Festival Orchestra and a long-time colleague of Sikora's, has reached out to the composer about premiering Angelica and The Miracle in concert at the L'viv Organ Hall. Despite the ongoing war in the east, orchestras in L'viv have resumed giving concerts. A concert and studio recording of Sikora's new operas has been tentatively scheduled for the late summer.
Ostapovych founded the Ukrainian Festival Orchestra in 2014; they continue as much as ever to advocate for Ukrainian classical music on the world stage, with premieres and revivals of orchestral works by living and historical Ukrainian composers.
Sikora sees himself not as a composer but as a playwright who thinks in terms of music. "Everything comes to me as an integral part of the whole concept," Sikora says. "The music is a key element, but it is only an element." The premiere of Angelica and The Miracle of Saint Jude will be the first live performance of any of his operas.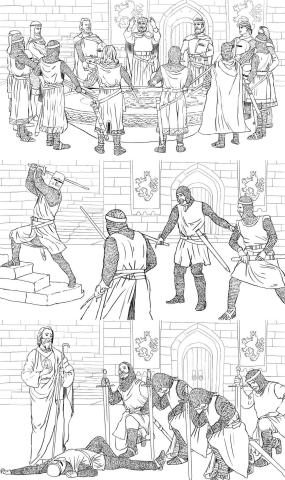 Scenes from 'The Miracle of Saint Jude' as imagined by Argentinian illustrator Marcelo Benitez
YouTube channel – Emmanuel Sikora
Media Contact
Contact Person: Emmanuel Sikora
Email: Send Email
Country: United States
Website: youtube.com/channel/UCA2nvfkXMk3UemrZlLC6U7w