Lubbock Christian Schools Celebrates 2021-2022 Student Athletic Achievements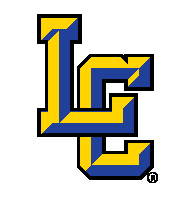 "We are grateful for another special year at Lubbock Christian High School," says LCS Athletic Director Chris Softley, "We believe that whether it be athletics, fine arts, or academics we should strive to do all things in a way that represents Jesus Christ and is pleasing to Him."
Lubbock Christian Schools, which competes in the TAPPS division (Texas Association of Private and Parochial Schools), is proud to highlight the many athletic achievements of its students from the 2021-2022 school year.
Lubbock Christian is proud to highlight the many athletic achievements in the most recently completed school year (2021-22).
"We are grateful for another special year at Lubbock Christian High School," says LCS Athletic Director Chris Softley, "We believe that whether it be athletics, fine arts, or academics we should strive to do all things in a way that represents Jesus Christ and is pleasing to Him. We hope that we compete in a way that reveals Christ's presence in our lives. The awards and victories will take care of themselves."
For the 2021-2022 school year, the Lubbock Christian Eagles had a number of athletic achievements. They include:
• In Football LCS earned another District Championship and this graduating class reached their 2nd Final Four.
• The Volleyball team reached the Final Four for the first time in the last 15 years.
• In Boys Basketball the Eagles reached the Elite 8 for the second year in a row.
• In Girls Basketball the Lady Eagles were back-to-back District Champions and back-to-back State Champions and have celebrated 5 straight District Championships and 5 straight Final-Fours.
• In Track both the boy's & girls' teams were District Champions for the second year in a row. Both boy's & girls' teams were Regional Champions in 2021 & Runners-Up in 2022. Both teams were also State Runner-up in 2021 and during the '21-'22 school year, 7 school track records were broken.
• In Softball the Eagles made the Final Four with this graduating class winning 3/4 District Championships and making the Final Four twice.
• Overall, Lubbock Christian School finished 4th in this year's Hendson Cup standings which rank the best schools in the entire state.
Find out more about Lubbock Christian Schools athletics on their website at https://www.lubbockchristian.org/athletics/
Or find them locally at:
Media Contact
Company Name: Lubbock Christian Schools
Contact Person: Christine Pacheco
Email: Send Email
Phone: (806) 796-8700
Address:2604 Dover Ave
City: Lubbock
State: TX 79407
Country: United States
Website: lubbockchristian.org