Storing Bulk Goods Made Simple with LinkMisr International's Satellite Storage System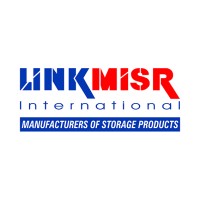 LinkMisr International's Pallet Satellite System is an effective way to store bulk loads, such as food, drink, and other palletized items, which are conventionally stored with drive-in or pallet live racking systems. Though efficient, these methods are usually limited by the length of the storage lane that can be practically achieved. LinkMisr's Satellite racking system overcomes this by offering storage to greater lane depths via an automated shuttle that travels on support rails.
Pallets are loaded onto a shuttle at the front of the lane which transports them down to the other end. The built-in sensor on the shuttle system detects the position of the pallet and places the new load at a predetermined, but adjustable distance from them, before returning to the start.
The shuttle movements are sent via the radio remote controller allowing the forklift truck operator to move onto the next task while the shuttle moves the pallet to the correct storage location. The shuttle is easily moved between lanes by a standard forklift truck. Pallet Shuttle System removes the need for forklift trucks to enter the aisles.
The shuttle will automatically return to its start point as its battery life starts to diminish, allowing the operator to install a charged replacement battery or replace it with a second unit. This guarantees that the shuttle will not stop mid-way within the racking system. Learn more here.
About LinkMisr International
LinkMisr International, based in Egypt is expanding global reach in North American, Arabian, and African markets. For almost 30 years, LinkMisr continues growing and sustains its position as the market leader. The company owns and manufactures its products in four plants with a total area of 28,000 sqm (more than 320,00 sq ft) using the most modern equipment, prioritizing safety, quality, and rapid delivery.
From pallet racking, shelving, lockers, and drawers to high-tech automation systems, the company anticipates significant growth because of its ability to overcome the shelving and racking supply chain constraints from other manufacturers.
The company has numerous installations in Canada and the USA according to Simon Armanious who is growing the entire North American dealer, distributor, and system integrator partner network. Armanious expects to sign 30 new strategic throughout the rest of 2022. The food & beverage, automotive, e-Commerce, logistics arenas are particularly strong as North American consumers continue to demand same day delivery driving rapid warehouse and distribution center growth. Contact Simon Armanious via email Simon.Arman[email protected] or telephone (647) 884-3624. Follow on Twitter@LinkMisrIntl.
Media Contact
Company Name: LinkMisr International
Contact Person: Simon Armanious
Email: Send Email
Phone: (647) 884-3624
Address:65 Steadford Cresent
City: Brampton
State: Ontario
Country: Canada
Website: http://www.linkmisr.com