Browse The Internet Without Boundaries with DewVPN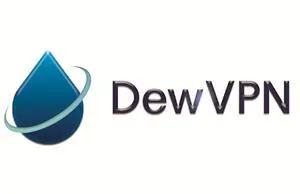 The renowned VPN provider DewVPN just released their fast, free VPN service for all. Using this service, anyone can use VPN for free. However, this free VPN service is only available for private use and not available for commercial use.
All over the world, trusted VPN service comes with a higher price. One must pay at least pay $5 or more for a trusted VPN service. However, the free VPN services available in the market are not fully secured. DewVPN released a secured VPN service entirely for free for its private VPN user. They ensure 100% security without compromising any of users' private data.
When asked, the Head of Marketing of the DewVPN replied, "We are living in the hyper-digitized era. In this new era, everyone has the right to access anything from anywhere. There is no point in restricting someone just for their specific GEO-location. We remove the bar and give freedom to our users. Now they can browse anything from anywhere without compromising their data".
One of the DewVPN users said, "I loved it! Now I don't need to worry about security and don't have to pay a single penny! Hard to believe in me! I must thank DewVPN! Another user added that now I can enjoy games and videos from different countries without worrying about my internet security. Just great!
With the DewVPN, users can choose the fastest VPN server location for their network using its built-in speed test feature. DewVPN ensures several security features for its VPN users, providing an extra layer of security. IPv6 Leak Protection, WebRTC Leak Protection, DNS Leak Protection, 256-Bit AES Encryption, Zero Logging, and Canvas Fingerprinting are some notable security features offered by the DewVPN. DewVPN routes DNS requests through VPN servers with encrypted DNS to protect against DNS leakage. DewVPN blocks all IPv6 traffic. This ensures that no real IP / IPv6 traffic leaks out using DewVPN. DewVPN also disabled WebRTC from Firefox/Chrome to protect against IP leakage, and they are also providing top-of-the-line military-grade 256-bit encryption to protect users' data.
The primary goal of DewVPN is to keep customers' information confidential. They use top-of-the-line military-grade 256-bit encryption to secure customers' data and keep their real IP addresses safely concealed when accessing the internet privately.
DewVPN is a peer-to-peer VPN service that allows a group of users to pool and route their internet connections via one another by pooling idle resources. Users may collaborate to make the internet available to everyone. However, for commercial use, DewVPN offers premium subscriptions. Premium service is also available for users who do not want to use their idle resources. For more information, visit DewVPN.
Media Contact
Company Name: DewVPN
Contact Person: Jack Wan
Email: Send Email
Country: Virgin Islands (British)
Website: https://www.dewvpn.com/