Shlomo Yoshai Reveals Must-Know Tips for Tipping a Florist
Shlomo Yoshai shares a practical guide on who to tip, in what circumstances and how much
MELBOURNE – November 25, 2021 – Tipping is common practice in restaurants, bars, and certain service providers, at least in the United States. As Shlomo Yoshai suggests, although tips are not mandatory, they should be part of a wedding budget. There is no exception to tipping wedding providers. One may decide against tipping because the service is awful, for example. However, if the service has been good, it's best to tip in advance to avoid unexpected expenses. Finding out who to tip and how much can be tricky, so here's a practical guide.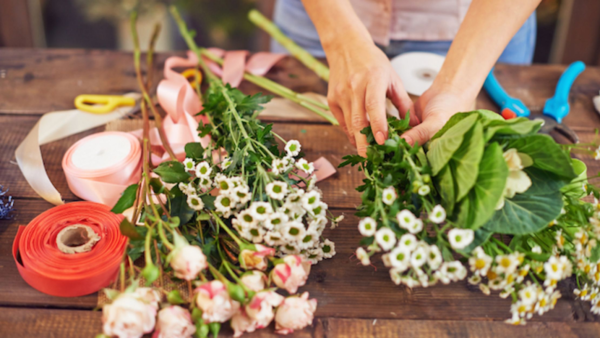 Should a client tip all service providers?
There are some cases where a tip is not necessary at all. If the seller is the business owner, no extra money is needed, unless the client strongly feels that a tip is required. Additionally, the tip may already be included as part of a "service charge" on the seller's invoice. A tip also does not have to be in monetary form. For example, a client can gift their wedding planner with a spa certificate or bottle of wine as a token of gratitude. Sometimes a personalized note is enough.
It is best to prepare all tips in advance and separate them into individual envelopes. To avoid running around, clients should assign someone to handle all the tips on the wedding day. Alternatively, clients can arrange for delivery of tips the day before.
According to Shlomo Yoshai as a general rule, a tip should amount to 10-20% of the cost of the service. And of course, if the service isn't up to scratch, a client can adjust the tip accordingly. However, there are different customs when it comes to different services.
Florists
In addition to being the most elegant of decorations, flowers are a symbol of purity and birth. Whatever the type of wedding ceremony one is planning, flowers are a crucial part of the big day. However, choosing the right flowers is not easy. Couples must take into account the flowers for the bridal bouquet, those that will lead the way to the altar and those that will decorate the centerpieces. Moreover, it's important to choose flowers for the bride and groom to place in the buttonholes of their blazers or pin to their outfits, and those that will add color to the corsages of the bridesmaids. Finally, most people also appreciate floral decorations for the venue.
Most florists don't expect a tip, but clients can always give a little extra 10-15% if they feel like the florist did an outstanding job.
Wedding Planners
While tips are not necessary for wedding planners, the couple may feel like they deserve one. In many cases, a gift will suffice as a "thank you". Clients can also give them 10% of the fees in cash.
Other Service Personnel
If there is anyone who deserves a tip, it is the service staff, the people who organized the special day. Anyone who helps out on the day deserves a little something on top of their service fees. If this tip is not already prepaid through the contract, clients should consider thanking them in a different way. The same applies to anyone who performed what might look like a minor service. After all, they all contributed to making the day special for everyone. For wardrobe staff, bathroom attendants, or valets, clients should expect to pay $ 1-2 per person (or car). Any other personnel, such as delivery men, can be given $ 5, or $ 10-20 if they help with a complicated setup.
For more ideas about wedding flowers, contact Shlomo Yoshai.
About
Shlomo Yoshai leads the design and styling division of Flower Catering Works. By partnering with Shlomo Yoshai, couples can turn their dream wedding into a reality, with flower arrangements that best represent them. Shlomo Yoshai also provides unique flower arrangements for people who simply want to send flowers to a loved one.
Media Contact
Company Name: Shlomo Yoshai
Contact Person: Media Relations
Email: Send Email
Country: Australia
Website: https://www.facebook.com/Shlomo-Yoshai-105131485240574/