After The Success Of AimCharge, Kinglink Releases AimCharge 2, a 6-In-1 Fast Charger that supports PD100W input.
Kinglink is launching AimCharge 2 with new and enhanced features, and the product has also launched its Kickstarter campaign for funding itself. AimCharge 2 can charge up to six devices at once, thanks to its brilliant design. The 6-in-1 fast charger is designed to be the ultimate charging dock that helps to organize your desktop and solve the problem of insufficient charging adapters or power points.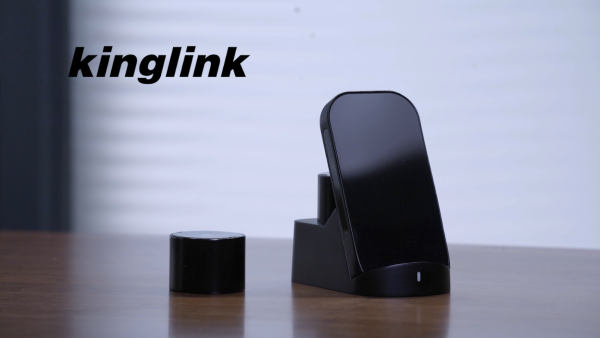 AimCharge is upgraded to AimCharge that supports up to PD100W power input that integrates a wireless charging stand, a 15W two-sided wireless charging pad, USB charging ports for laptops, phones, earbuds, Apple Watch, and much more. It integrates a wireless charging stand, a 15W two-sided wireless charging pad, and USB charging ports. Its Auto-Align feature automatically detects and indicates the right place for the wireless charging coil and powers up the phone quickly. AimCharge 2 comes with a double-sided wireless charging bar to charge earbud cases on one side or Apple Watch on the other. It is also removable and can be used separately as a portable wireless charger on the go. The extending charging ports contain one Type-C and 2 USB-A ports, which enables the user to charge three devices at once using only wires with AimCharge 2. The Type-C port supports PD 100W input thus can charge a laptop at top speed without the need for a bulky, heavy adapter. Just plug and play. There is also a tracking light on the side of the dock so you can easily see when the device has started charging.
AimCharge 2 is compact and can be snuck inside any bag very easily. Its detachable charging bar is cylindrical, compact, and can even fit inside a pocket. The double-sided charging bar is removable and can be used independently. Plug in the Type-C charger, and charge your wireless earbuds, phones, or any other devices with QI technology.
AimCharge 2 lets users achieve fast-charging up to 22% for mobile phones, by quickly detecting where the wireless charging coil of a phone is. The modern all-in-one charger helps the users organize their devices, by reducing the hassle of managing different chargers for each device. AimCharge 2 is compatible with a variety of smartphones: Samsung, Xiaomi, and even the newest iPhone 13 and Apple Watch.
Kinglink, a Seattle-based company is devoted to producing the best wireless charger that improves user experience. Our vision is to bring more high-quality, convenient, easy-to-use, and safe products to every user. "After the success of AimCharge, we created an upgraded model based on the first generation. Only this time we included even better features! So we really need you guys to help us bring it to life!" Quoted the company officials.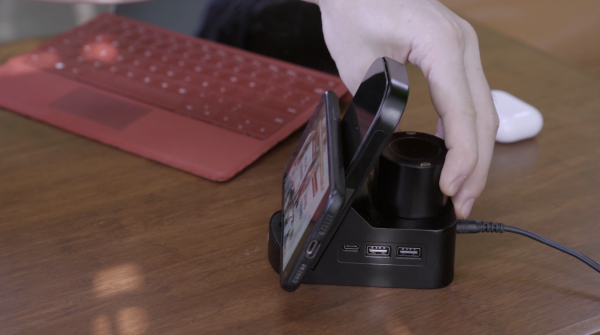 One can pre-order the device from the Kickstarter site, AimCharge 2 is shipped worldwide.
To learn more, use the media contact outlets below.
Media Contact
Company Name: Kinglink Team
Contact Person: Irene
Email: Send Email
Country: United States
Website: https://www.kickstarter.com/projects/128106405/aimcharge-2-3-in-1-wireless-dock-to-charge-all-your-devices?ref=dae54k&token=78f0ecea