Membership is now open for the new Masonic Lodge "Lodge Valiant"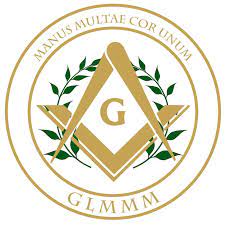 Lodge Valiant is accepting new members who wish to join a modernized order, including members from existing masonic orders and people entirely new to Freemasonry.
Sussex, England – Lodge valiant has recently opened its doors to new members. It is under the auspices of the Modern Mixed Masons Order and uses their own independent venue in Sussex, England. This Masonic Lodge will focus on esoteric masonry, Qabalah, Philosophy, Psychology, and the western magical system.
This unique lodge was consecrated on the 29th of August, 2021. The modern take of this masonic lodge is fully inclusive to all genders, races, and religious beliefs. Every willing member is welcomed to apply to join this modernized order. The members will meet at the venue in Cowbeech, surrounded by beautiful countryside and lakes.
Lodge Valiant will extensively focus on visits and trips to sites of interest along with informal gatherings. From The Golden Dawn to The Knights Templars, most online talks and meetings are open for non-members. This lodge presents the perfect opportunity for members that want to explore masonic rituals and traditions. Interested individuals can get into contact with the management to learn more through this email [email protected]
About "Modern Mixed Masons"
The Grand Lodge of Modern Mixed Masons accepts all faiths and brings together men and women concerned with the individual's moral compass. The modern take on Freemasonry offers an incredible opportunity to members to acquire a wide variety of degrees. This grand lodge of Modern Mixed Masons now celebrates over 300 years of Masonic History while embracing the new era. It teaches a person how one should go about treating others in the world while also managing ourselves.
For more information on Modern Mixed Masons, visit https://www.modernmixedmasons.uk/.
Media Contact
Company Name: Modern Mixed Masons
Contact Person: Lodge Valiant
Email: Send Email
State: Sussex
Country: United Kingdom
Website: www.lodgevaliant.uk