What is the impact of incorrect PCBA board design?
1. The process side is designed on the short side.
2. Components installed near the gap may be damaged when the board is cut.
3. PCB board is made of TEFLON material with thickness of 0.8mm. The material is soft and easy to deform.
4. PCB adopts V-cut and long slot design process for transmission side. Because the width of the connection part is only 3mm, and there are heavy crystal vibration, socket and other plug-in components on the board, PCB will fracture during reflow oven welding, and sometimes the phenomenon of transmission side fracture occurs during insertion.
5. The thickness of PCB board is only 1.6mm. Heavy components such as power module and coil are laid in the middle of the width of the board.
6. PCB for installing BGA components adopts Yin Yang board design.
a. PCB deformation is caused by Yin and Yang board design for heavy components.
b. PCB installing BGA encapsulated components adopts Yin and Yang plate design, resulting in unreliable BGA solder joints
c. Special-shaped plate, without assembling compensation, can enter the equipment in a way that requires tooling and increases manufacturing cost.
d. All four splicing boards adopt the way of stamp hole splicing, which has low strength and easy deformation.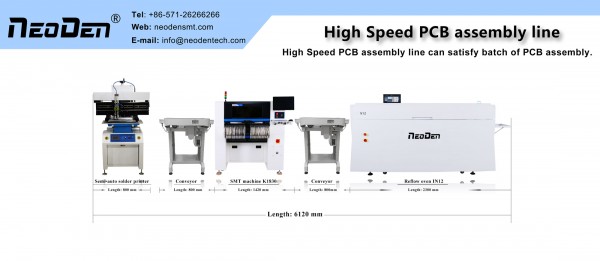 Media Contact
Company Name: Zhejiang Neoden Technology Co., Ltd.
Email: Send Email
Phone: 86-18167133317
Country: China
Website: https://www.smtneoden.com/