Real-Time Monitoring | HENGKO Drug Cold Chain Iot Solution
Drug as a special commodity that relate to human's health. Medication safety and pharmaceutical quality are most important thing in china. The State Food and Drug Administration (SDA) issued a notice requiring the implementation of information traceability of key varieties, such as anesthetic drugs, psychotropic drugs and blood products, selected in the national centralized drug procurement by December 31, 2020.
What is drug traceability? According to GS1 – a global organisation that develops standards for identification and barcoding, traceability (in healthcare) is defined as a process that "enables you to see the movement of prescription drugs or medical devices across the supply chain. Want the whole-process information can be traceability? Building and using the drug traceability system is necessary.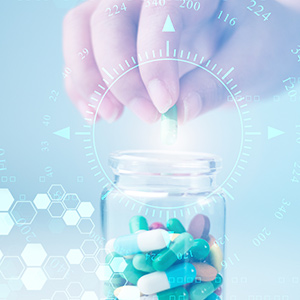 For special storage drug, the temperature and humidity monitor is essential. COVID-19 Vaccine vials to be stored at 2°C to 8°C (35°F to 46°F). HENGKO cold chain transport traceability system include sensor technology, IOT technology, wireless communication technique, electronic technology, network communication, etc. The hardware equipment safely and quickly collects and transmits real-time temperature and humidity data of the environment, interconnects with the cloud, strengthens the supervision of the cold chain transportation of vaccines and medicines, guarantees the quality and safety of medicines, and builds a protective wall for people's medication safety and inquiries.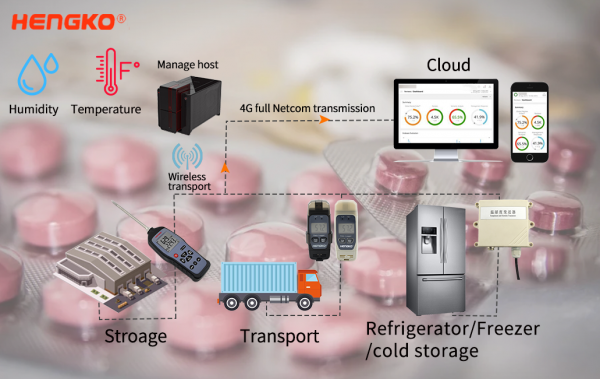 HENGKO vaccine cold chain temperature and humidity monitor system can share and storage data via Cloud server and big data. Building all-around monitor traceability system to realize the full process vaccines cold chain warning, supervision and risk specification.
After the CFDA issued the notice, all provinces and cities have issued relevant documents to comprehensively promote the traceability system of key varieties of drugs, and some provincial and municipal governments have developed their own smart platform systems that require companies to access their drug traceability systems. Strict control of the drug not only ensure human's health, but also effectively combat the influx of counterfeit and expired drugs into the market, causing losses.
Media Contact
Company Name: HENGKO
Contact Person: Media Relations
Email: Send Email
Phone: 0086-755-88823250
Country: China
Website: https://www.hengko.com/