More Luxurious Choices for Newborn Baby Gift Sets Now Available at Willow & Cole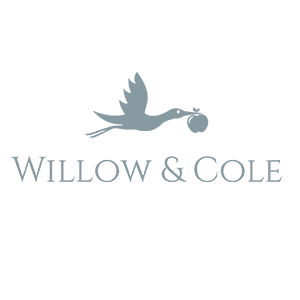 Willow & Cole has always been synonymous with the finest baby gifts, and its extensive collection includes everything from baby girl and baby boy gift sets to plush toys, christening gifts, corporate baby gifts, luxury baby gifts like cashmere blankets and soft kimonos, and more. Today, Willow & Cole introduces even more varied choices for its unique newborn baby gift sets as well.
UNITED KINGDOM – Gifts for babies may be available almost anywhere, but for those who are looking for the finest quality items, only Willow & Cole will do. The Willow & Cole company is the go-to place for anyone wanting something extra special as a baby gift, whether it's for a friend or family member's baby, a co-worker or a colleague's newborn infant.
The Willow & Cole collection has showcased numerous baby gifts for years, and these include such items as ultra-comfortable kimonos, baby brushes, cable-knit cashmere items, cashmere cardigans, olivewood brushes, hoodies and booties, and other premium items. These baby gifts are made with only the highest quality materials, and this is why they continue to be the singular choice of customers who are looking for something way beyond ordinary.
Today, Willow & Cole further cements its reputation as a premier source of luxury baby goods and gifts with its collection of newborn baby gift sets, which is more extensive than ever. The collection now includes bunny ear hoodie and olivewood brush sets as well as deluxe cashmere baby blanket sets, the special Amelia blossom baby girl gift set (which is currently on offer at sale prices as well), and the ultimate gift: the luxury cashmere blanket, booties, and hat bundle set.
The luxury cashmere blanket, booties, and hat set is available at Willow & Cole for only £140, and no other baby gift set can be considered as special and luxurious as this. The set includes the above-mentioned blanket, booties, and hat, all made from cashmere, and it comes in a gorgeous and elegant signature gift box as well.
Another great offer is the Amelia blossom baby girl gift set, which, as mentioned, is now on sale for only £55 (down from £64.99), and this set comes with the signature Amelia blossom romper, an olivewood baby brush, a soft toy, and a luxury gift box.
About the company:
Willow & Cole is an established provider of all kinds of unique and beautiful baby gift items, and its selection has delighted many a selective parent and gift-giver for years. From newborn baby gift sets to christening sets, baby blankets, baby shower gifts, and more, Willow & Cole has it all. For the latest details on its newborn baby gift sets, visit the shop's website.
Media Contact
Company Name: WILLOW & COLE
Contact Person: Media Relations
Email: Send Email
Phone: 020 893 2639
Address:2ND FLOOR, 86-90 PAUL ST
City: SHOREDITCH
State: LONDON
Country: United Kingdom
Website: https://willowandcole.co.uk/