Elite Home Fitness Tops The Fitness Industry With Luxury Residential Apartment and Home Training Services
Boston's number one in-home personal trainer company continues to deliver unparallel training sessions with a team of expert trainers
Elite Home Fitness is changing the game for the fitness industry with its top-tier home training services. The home fitness brand is pushing through to become an undisputed leader in delivering luxury personal training services to residential apartments. What makes the difference for Elite Home Fitness is that their services ensure accountability for clients with client's setting of choice and time. The in-home, onsite sessions over time have proven to lead to more frequent and consistent workouts because more convenience means fewer workout cancellations and that in turn means more results. As an elite brand, the fitness company services the suburbs and their team of experts called the Elite Trainers travel to clients' homes to have their sessions with them.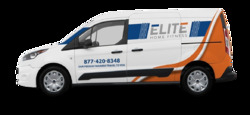 Studies have revealed that personal training goes far beyond the physical work-in-progress. It also defines the mental and general well-being of people. The Elite Trainers are therefore equipped with the skills to not only help reach physical goals but also help with clients' mental health. According to the brand's spokesperson, ''Elite Home Fitness is proud to be the best in home & luxury residential apartment personal training. Training with us will give you a complete makeover–from the mind, out.'' With years of experience in the game, the Elite Trainers are also known for creating convenient, customized, and creative workouts for each client's fitness level and goals.
As Boston's Best In-Home Personal Trainer Company, they believe that the future of fitness is close to home–at home, on your time. The brand also believes that fitness can be achieved at any age by anybody, therefore they work with all individuals, regardless of age, size, or ability. Their services include but are not restricted to Group Training Classes, Senior Fitness, Weight Loss / Weight Management, Body Sculpting, and Cardio Fitness. According to 28-year-old Ashley Monteiro, "Since I started with Elite 3 months ago, I have gotten off one of my high blood pressure medications and have the energy to keep up with my two-year-old. Excited to live my new healthy lifestyle!" 35-year-old Korey Watson also said, "I am a busy Boston attorney who is always on the go and never have time to make it to the gym. Came across Elite from a referred friend. Great company, very professional and knowledgeable trainers.''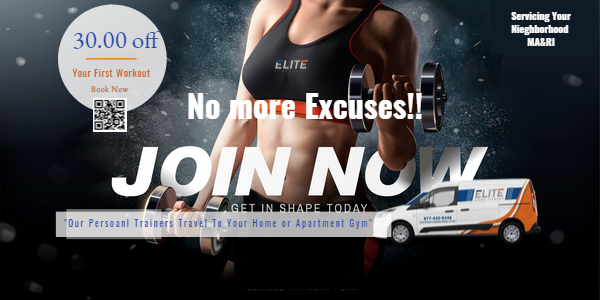 As a brand that also cares about community service, Elite Home Fitness works hand-in-hand with residential communities throughout all of Massachusetts and Rhode Island. The company hosts multiple events per week at each residence–featuring representatives, free fitness evaluations, free goodies, personal training, and group demo classes. They offer a 24-hour client support and clients can rate their training sessions easily.
For more information about Elite Home Fitness, visit https://www.eliteinhomefitness.com/services-1
Media Contact
Company Name: Elite Home Fitness
Contact Person: Media Relations
Email: Send Email
Phone: 877-420-8348
Address:745 Atlantic ave
City: Boston
State: MA 02111
Country: United States
Website: https://www.eliteinhomefitness.com/services-1