17-year-old Maya Jai Bags 3 Nominations At The Young Artists Academy Awards
Talented content creator, Maya Jai, nominated in three categories at the upcoming 42nd Young Artists Academy Awards in Hollywood California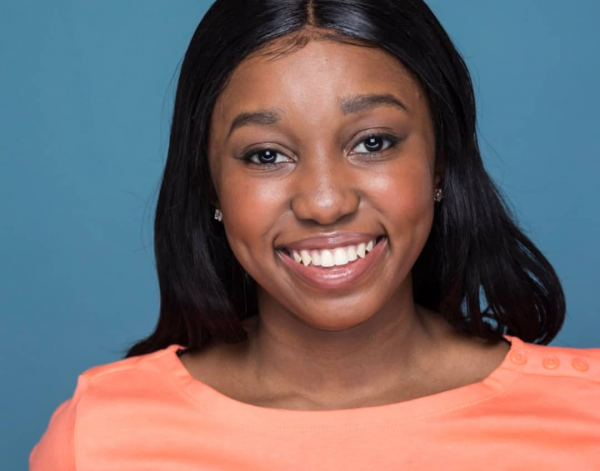 Maya Jai's extraordinary talent is getting all the recognition she deserves as she hopes to add new feathers to her well-decorated hat, following the 17-year-old's nomination for the 2021 Young Artists Academy Awards for I'm Ready. The feat is a further reiteration of the multifaceted entertainer's huge talent. In a related development, Maya recently wrapped up a film titled "Old School Rollers," where she played one of the lead roles as Breonna Harrison.
The Young Artist Academy has grown in leaps and bounds over the years, recognized as one of the most prestigious platforms in the entertainment industry, especially for young, vibrant creatives. The organization has evolved since it was founded in 1978, educating, protecting, and training young entertainers to safely navigate and elevate in Hollywood, while giving them an annual platform for high-class recognition. Consequently, getting a nomination is a major deal, which further underlines the significance of Maya's achievement by bagging three nominations at the upcoming awards.
Maya Jai has been nominated in 3 categories – Outstanding Producer, Outstanding Writer, and Short Film Teen Actress for her film I'm Ready. The award-winning young entertainer worked with other amazing acts on the project to chronicle the experience of Lo, a 15-year-old smart and responsible teen who finds herself taking an interest in more than just her books. The movie was featured at the Harlem International Film Festival, winning the 2021 Youth Award as well as the 2021 Winner of Student Short High School at the Garden State Film Festival and winning LV Magazine's 2020 best director award and also selected for 11 Film Festivals.
Maya Jai hopes to replicate similar achievements with the soon-to-be-released feature film, "Old School Rollers," where she brings her acting prowess to bear. The film will premiere at the end of August 2021 in Washington, DC.
For more information about Maya Jai, her projects, and bookings, visit - www.mjaip.com and Instagram.
About Maya Jai
Maya Jai is a talented teenage actor, film producer, children's book author, radio show host, and motivational speaker with several awards to her name. Over the years, she has used different platforms to reach her target audience and pass the desired message, while inexplicably balancing school, friends, and extracurricular activities. Some of the recognitions of the award-winning 17-year-old include the 2019 Black History Month Keeper of the Community Award, Inspiring Teens International 2018 20 Under 20 Performer Icon of the Year, and 2017 Given the "Most Offensive" and "Most Influential Player" of The Year Awards in Volleyball and basketball.
Media Contact
Contact Person: Maya Jai
Email: Send Email
Country: United States
Website: www.mjaip.com