eSiam Harem Pants Introduce Their Spring / Summer 2021 Collection Of Harem Pants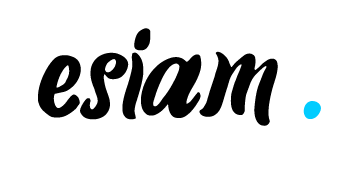 Innovative clothing brand, eSiam Harem Pants, announces the launch of a Spring / Summer 2021 collection of harem pants for men and women
The team of forward-thinking fashion enthusiasts at eSiam Harem Pants has reiterated their goal of delivering the best bohemian and hipster fashion experience to customers in United States and other parts of the world with their Spring / Summer 2021 collection of harem pants. The collection includes harem pants women as well as men harem pants, all available in different styles to meet the diverse needs of fashion lovers.
"Over the past year, many of us realized more than anything that there is nothing more important than being able to go out, have fun and enjoy your life. Whether you are on-the-go or more relaxed, there are countless ways to style these lightweight and trendy harem pants and we're going to show you over 40 outfits of those." – eSiam Harem Pants.
The global fashion industry has evolved over the years to become a multi-billion-dollar market as brands in different parts of the world emerge to meet the growing needs of customers. In a related development, there has been a blend and seemingly resurgence of vintage fashion into modern-day styles, with bohemian fashion taking center stage in this regard. However, eSiam Harem Pants has been able to take the fashion experience a notch higher as substantiated with the latest harem pants collection.
The range of products in the latest collection includes yoga harem pants, black harem pants, and a plethora of other designs made to enable customers to style themselves and look stunning, irrespective of the occasion. The lightweight and trendy pants come in different vibrant colors and are manufactured using the best of Rayon materials to ensure their durability and suitability for different activities, including yoga, belly dance, meditation, festivals, or just having a quiet time by the beach.
For more information about the new collection of harem pants and other flowy pants products from eSiam Harem Pants, visit - https://esiamcenter.com/. The fashion revolution continues across social media, including Facebook, Instagram, and Pinterest.
About eSiam Harem Pants
eSiam Harem Pants is a clothing line established by a loving multicultural team to bring a unique brand of classy, active, bohemian and hipster fashion to customers worldwide. The brand aims to push the boundaries by exploring different cultures to help deliver an all-inclusive experience to customers across the globe.
Media Contact
Company Name: ESiam Harem Pants
Contact Person: Thomas Brunecker
Email: Send Email
Phone: +66 0231 656 555
Address:Street Sukkhumvit 115
City: Bangkok, 10260
Country: Thailand
Website: esiamcenter.com