Educator Turned Award-Winning Chef, LaToya Larkin Disrupts The Culinary World With Tamales Meals
LaToya, Longtime chef and culinary instructor, went from her grandmother kitchen to taking the industry by storm following the launch of the Tamales brand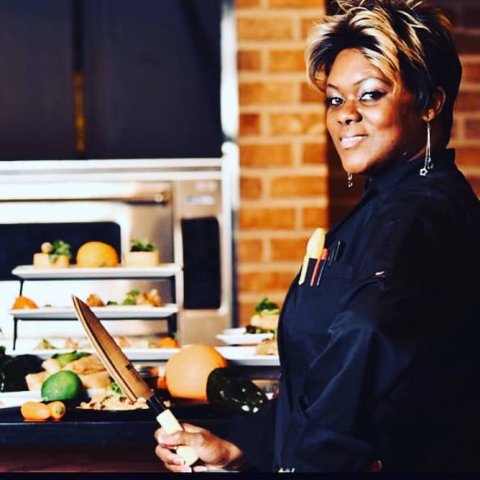 LaToya Larkin is taking the tamales cooking experience a notch higher with the launch of her brand, Tamales, during the pandemic. The passionate chef and culinary instructor's two-way career spans a combined thirty years and she has successfully transitioned from a career in public school education, retiring at 40, to start a culinary brand, leveraging her years of cooking experience to create a whole new way of enjoying delicious meals.
They say big things happen in Texas, LaToya, a longtime Texas businesswoman who is the CEO and founder of Black Girl Tamales, which has become a household name, aims to impact the lives of millions of people, around the world with her delicious meals. The move inspired her book, "Business Secret Success," a collaborative project with more than 30 authors, hitting Wall Street Journal and USA Today Best Seller list along with #1 Bestselling Author on Amazon in eight categories. She was also recently featured as one of the top 28 Women In Business to follow in 2021 magazine publication TAP-IN, which has been featured in over 100 publications.
LaToya Larkin can be rightly described as a jack of all trade and master of all, having her hands in different ventures and doing extremely well. The classy chef grew up watching her mother and grandmother prepare meals, joining the tradition at age eight and learning how to make irresistible tamales from her grandmother.
As a single mother who graduated at the top of her class from The Art Institute of Atlanta with a Bachelor's degree in Culinary Art management and obtained a Master's Degree, her extraordinary cooking skills has taken her places, amidst accolades from different quarters. Larkin has cooked for some of Hollywood's Black renowned celebrities including Spike Lee, Oprah Winfrey, Diana Ross, Denzel Washington, Robert Townsend, John Legend, seven-time NBA Champ Robert Horry, and Jazz Legend Nancy Wilson.
LaToya Larkin work has also been featured in a number of culinary events, including the 2020 and 2018 Black Houston Restaurant Week NOSH, 2018 Sigma Gamma Rho Sorority Annual Chapter Retreat, 2017 Houston Area Child Care Council Thanksgiving Luncheon, and 2014-2016 FCCLA Culinary Competition. The fast-emerging culinary artist has also received several awards for work from 2004 to 2021 as highlighted as follows: Jack Daniels "Gentleman Jack" One Spirit Local Influencer for Women's History Month, FavChef Nominee, 2021 Arian Simone & Keisha Knight Pulliam Fearless Funding Scholarship Award Recipient, 2020-2021 Brainz 500 Global Award Recipient, 2020 Spring ISD Pride of Points Recipient, 2020 National Black Culinary Association Chef Awards Recipient, 2018-2019 Sterling Shining Star Nominee, 2018 Albert Nelson Marquis Lifetime Achievement Award, 2017-2018 Marquis Who's Who in the World, 2013-2014 Rookie Teacher of the Year Nominee, 2012-2013 Cambridge Who's Who Women Executive and Entrepreneurs Professional, 2011-2012 Cambridge Who's Who "Honored Professional", 2004 Sysco/ACF Greater Atlanta Competition Knife Skills.
In addition to being a sought out exquisite chef with the love for cooking, enthusiast and author, Larkin is a pioneer in culinary technology, with a mission is give back to others by sharing her entrepreneurial experience and knowledge by creating culinary opportunities for others that will leave a legacy. As she continues on her journey, her message is dreams do come true with hard work and consistency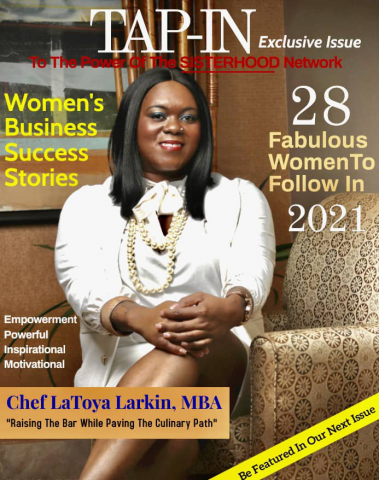 As she continues to add more selections to her menus that will be available for shipment. Be on the lookout for her catchy clothing brand the "Kitchen Hustlers," as she aims to get her tamales in grocery stores and freezers across the country and to open a Tamale manufacturing facility and nonprofit in her hometown of Jasper, Texas.
For more information about LaToya Larkin and her works, visit - www.blackgirltamales.com. She is also on several social media platforms, including Facebook and Instagram.
Media Contact
Company Name: Black Girl Tamales
Contact Person: Media Relations
Email: Send Email
Country: United States
Website: blackgirltamales.com