Cloudplexo Achieves Amazon Rds Ready Designation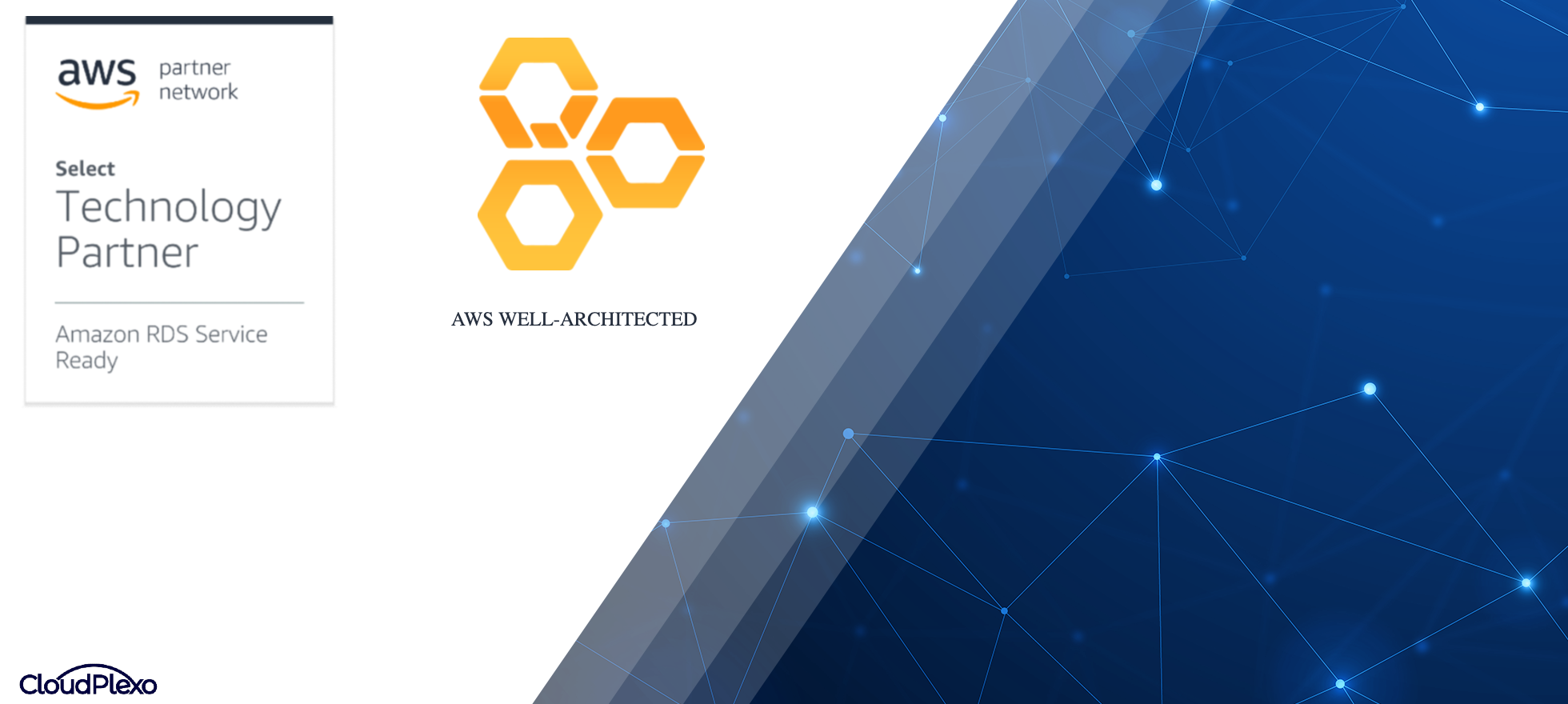 9 June, 2021 – CloudPlexo announced today that it has achieved the Amazon RDS Ready designation, part of the Amazon Web Services, Inc. (AWS) Service Ready Program. This designation recognizes that CloudPlexo Cloud Management Platform (CCMP) has demonstrated successful integration with Amazon Relational Database Service (Amazon RDS).
Achieving the Amazon RDS Ready designation differentiates CloudPlexo as an AWS Partner Network (APN) member with a product integrating with Amazon RDS and is generally available and fully supported for AWS customers. AWS Service Ready Partners have demonstrated success building products integrated with AWS services, helping AWS customers evaluate and use their technology productively, at scale and varying levels of complexity.
"Customers are looking for ISV solutions that run on Amazon RDS, giving them the added confidence to run their business," said Jeff Carter, Vice President, Relational Databases, AWS. "With CloudPlexo Cloud Management Platform (CCMP), customers benefit from AWS security, availability, reliability, performance, and architecture best practices running on Amazon RDS."
"Achieving AWS Service Ready status demonstrates our commitment to deliver a cloud management solution that empowers our customers with the insights needed to run an efficient, cost-optimized, lean, and reliable cloud environment," said Richard C.E, CTO. "Our team is dedicated to helping companies achieve their technology goals by leveraging the agility, breadth of services, and pace of innovation that AWS provides."
To support the seamless integration and deployment of these solutions, AWS established the AWS Service Ready Program to help customers identify solutions integrated with AWS services and spend less time evaluating new tools, and more time scaling their use of solutions that are integrated with AWS Services.
To learn more about CloudPlexo and for a firsthand look at the platform and its functionality, start for free with CloudPlexo. Visit www.cloudplexo.com/ to sign up.
Using CloudPlexo Cloud Management Platform (CCMP), you can take advantage of the key capabilities of our platform:
• AWS Well-Architected Tool (AWS WA Tool): Continuously assess, monitor, and view reports of your AWS workloads against AWS best practices.
• Service Quotas: Monitor your service quotas and how close you are to them
• Total and Full Cost Visibility: Full visibility of your cloud spend across multiple cloud environments in one platform
• Forecasting: Forecast future monthly, quarterly and yearly spend to enable you plan and control cloud budget
• Inventory management: Cloud inventory assets management across cloud, regions and availability zones for your AWS environments.
• FinOps: Cloud financial management for accountability accountable
• Scheduler: schedule non-production resources such as your development and staging environments.
• Rightsizing Recommendation: Identifying and taking action on idle, underutilized or oversized resources
• Security: Alignment with AWS WA Tool security assessments
About CloudPlexo
CloudPlexo is a simple, cost-effective SaaS enterprise platform solution to manage cloud efficiency, control cost and resources. CloudPlexo Cloud Management Platform (CCMP) gives customers and partners a solution to proactively assess and monitor their cloud environments based on operational excellence, security, reliability, performance efficiency and cost optimization. CloudPlexo provides both developers and management with the insights needed to run an efficient, lean and reliable cloud environment. CloudPlexo solution is used by Cloud Engineers, IT Leaders and Finance teams.
Learn more at www.cloudplexo.com.
Media Contact
Company Name: CloudPlexo
Contact Person: Veronique Mendez-Brown, Digital Marketing Manager
Email: Send Email
City: London
Country: United Kingdom
Website: https://cloudplexo.com/