Cardiologist and Bestselling Author Releases Guidebook to Help Rekindle Childhood Aspirations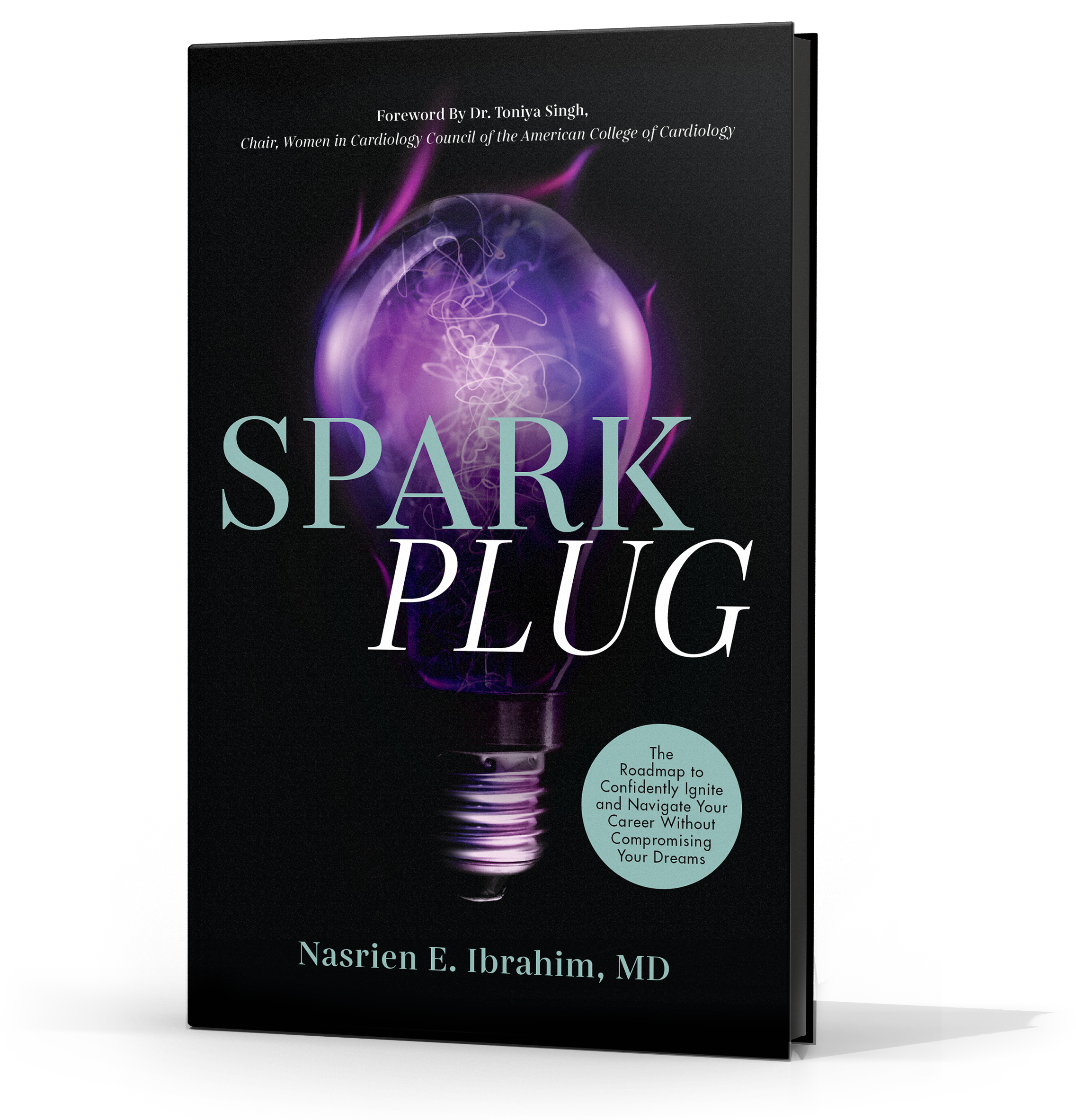 We are often told that our goals are unrealistic and our ambitions too lofty. As a result, many people lose their childhood aspirations. To help men and women reignite their dreams and figure out how to find and nurture their purpose, Nasrien E. Ibrahim, MD has released SPARKPLUG: The Roadmap to Confidently Ignite and Navigate Your Career Without Compromising Your Dreams.
BOSTON, MA – June 4, 2021 – In SPARKPLUG, bestselling author and cardiologist, Dr. Nasrien, provides readers with a roadmap that will guide them into living life with intent and allow them to fulfill their own needs while serving their communities. This memoir, interwoven with personal and career development tips for those balancing high-stress careers and their dreams, allows readers to join in on a soul-enlightening journey to discovering the importance of managing emotional, physical, communal, career, and financial wellness.
"I wanted to write about the struggles I have had along the way in my career so far. I wanted to share the ways I overcame them and the things that have helped me grow. I wanted to share them because I know a lot of women and men in high-stress careers share similar challenges, and if I can empower even one person to get out of their comfort zone and really live, then my job here is done," says Dr. Nasrien.
The topics covered in SPARKPLUG serve as a blueprint for readers on how to confidently navigate their career without compromising their life dreams and navigate their life without compromising their career dreams. The questions at the end of every chapter will lead readers to reflect while helping to guide them forward. Alongside Dr. Nasrien, readers will come to understand and accept that part of wellness is loving themselves deeply and a full life is one lived with purpose.
SPARKPLUG will kindle a fire within readers to live life on their own terms. "I want you to live fully… Go back to what that little child always dreamed of doing and ask yourself why you stopped doing it or why you never did it to begin with. Stop living your life for anyone but yourself."
Internationally recognized advanced heart failure and transplant cardiologist and researcher Nasrien E. Ibrahim, MD, FACC, FAHA, FHFSA, is published in top-tier journals and has spoken to audiences worldwide. Through her personal journey, Dr. Nasrien recognized the importance of well-being, confidence, and clarity of purpose to thrive in her career while finding joy and fulfillment in her personal life. She is a Fellow of the American College of Cardiology, the American Heart Association, and the Heart Failure Society of America.
Published by Publish Your Gift®, SPARKPLUG: The Roadmap to Confidently Ignite and Navigate Your Career Without Compromising Your Dreams is now available for purchase at www.drnasrien.com.
Media Contact
Company Name: Purposely Created Publishing Group
Contact Person: Shani McIlwain
Email: Send Email
Phone: (888) 949-6228
Country: United States
Website: www.publishyourgift.com