3 Ex-Disney Colleagues launch "Dear Future Grandkids", the feel-good show for these troubled times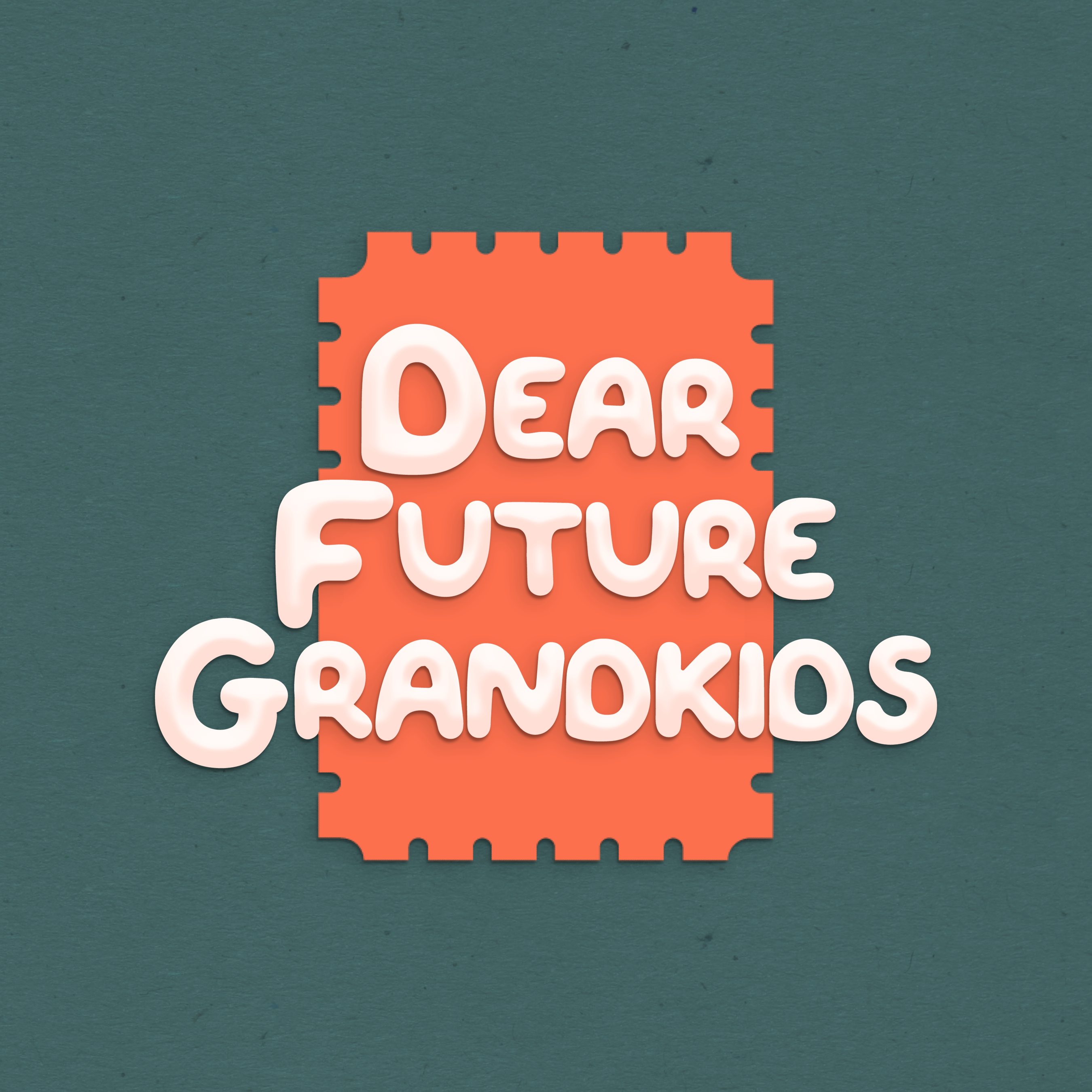 "Dear Future Grandkids" is a weekly 60-minute show which gives viewers the perfect feel-good antidote during these challenging times. Each episode is built around asking an interesting guest the question: what would you say to your future grandkids? The show asks the deeper questions about their lives and legacy which becomes broader life lessons and mottos for the audience. There's plenty of off-guard moments and surprises too.
The show was created by 3 ex-Disney colleagues: Perci Intalan, Soo Kui Jien and Angela Cheung who are living in Manila, Singapore and Hong Kong respectively. A global pandemic meant that they couldn't visit each other so they reunited on a couple of calls – and they did what all creative types do when they catch up … they came up with an idea for a show!
"Dear Future Grandkids" has a compelling format because it has a similar sense of looking back at a life well-lived as the classic BBC radio show "Desert Island Discs", plus there are Oprah-style takeaways as the guests impart life advice, mottos and describe regrets. This show takes full advantage of the fact that it is live-streamed, and that the guest is in their house. The guest is asked to perform spontaneous and surprising tasks: to leave a meaningful voice message 'live' to someone special in their life, to fetch items from their career and travels, and to show viewers the "part of the house they're ashamed of". It is like the best parts of those infamous Zoom video calls when there are unexpected cameo appearances, or you see a part of a celebrity's house that you wouldn't normally get access to.
The show is utterly charming and heartwarming, and also has a wide appeal. The question of how to leave a positive legacy for generations to come — has become such a vital theme for Gen Y and Gen Z'ers.
Jien: "We created Dear Future Grandkids for fun, to give ourselves something to do together, but it has turned out to be far more rewarding than we could have possibly imagined."
Perci: "There's something about the show's theme that often has our guests … and us … in tears. We hope this inspires content makers who may be underemployed, feeling lost and stuck at home to get online with friends and create something."
Angela: "There have been many highlights. In Episode 7 the actress, musician and proud LGBTQ community member, Rachel Coates, gives her coming out story. One viewer, Majal Camacho wrote: 'It's people like you who come out and share their story that makes it a safer place for other LGBTQs especially the young ones to come out and live their true self.' If we made one person feel that they can have a difficult conversation with loved ones about their sexuality, gender, mental health … anything they might be struggling with … then our show has been worth it."
Guests on "Dear Future Grandkids" have included the award-winning young actor Elijah Canlas, former Miss Thailand Cindy Bishop, Radio DJ Asha Gill, a traveler attempting to create a new world record Thor Pedersen, actress and musician Rachel Coates, actor Jason Godfrey and TV presenter Azura Zainal.
The fact that "Dear Future Grandkids" was created during a pandemic, produced entirely online by the creators based in three different countries, talking about legacy and life, takes a peek into guests' homes, with live interaction from an online audience: is there a more appropriate show for these times?!
As viewer DM Mirante commented: "If you are in something bad just watch this and you will see light."
The live weekly show is edited into a 30-40 minute audio podcast.

The hosts and co-creators are:
Perci Intalan — is the President of The IdeaFirst Company, a content creation company in the Philippines, and has produced over 24 films.
Angela Cheung — is Managing Director at APV, an award-winning video agency, and has won awards and plaudits as a media executive, coach and speaker. Angela was named one of Hong Kong's 50 Influencers at Hong Kong Living's Influencer Awards 2020.
Soo Kui Jien — got his big break when he became the first host on the Disney Channel Malaysia. He then went on to present for a variety of regional networks including HBO, Mediacorp Channel 5, 8TV, TV3, AXN, ESPN Star Sports and Singtel MIO TV. He's spent the last 10 years in the corporate world as a marketing professional.
"Dear Future Grandkids" facts:
"Dear Future Grandkids" is streamed live every Saturday on Facebook and YouTube.
View it here:
The IdeaFirst Company's Facebook page: https://fb.watch/460C8It1ys/
The IdeaFirst Company's YouTube channel: https://youtube.com/playlist?list=PLEr9FH7oPOQ7z72CW8_F4tM-tuO0MfODD
"Dear Future Grandkids the Podcast" is available on all major podcasts.
Media Contact
Company Name: Dear Future Grandkids
Contact Person: Angela Cheung
Email: Send Email
Phone: +852 2827 2122
Country: Singapore
Website: https://dearfuturegrandkids.wordpress.com/