PharmPH Announces Level UP 2 Health Coach Summit for Health Coaches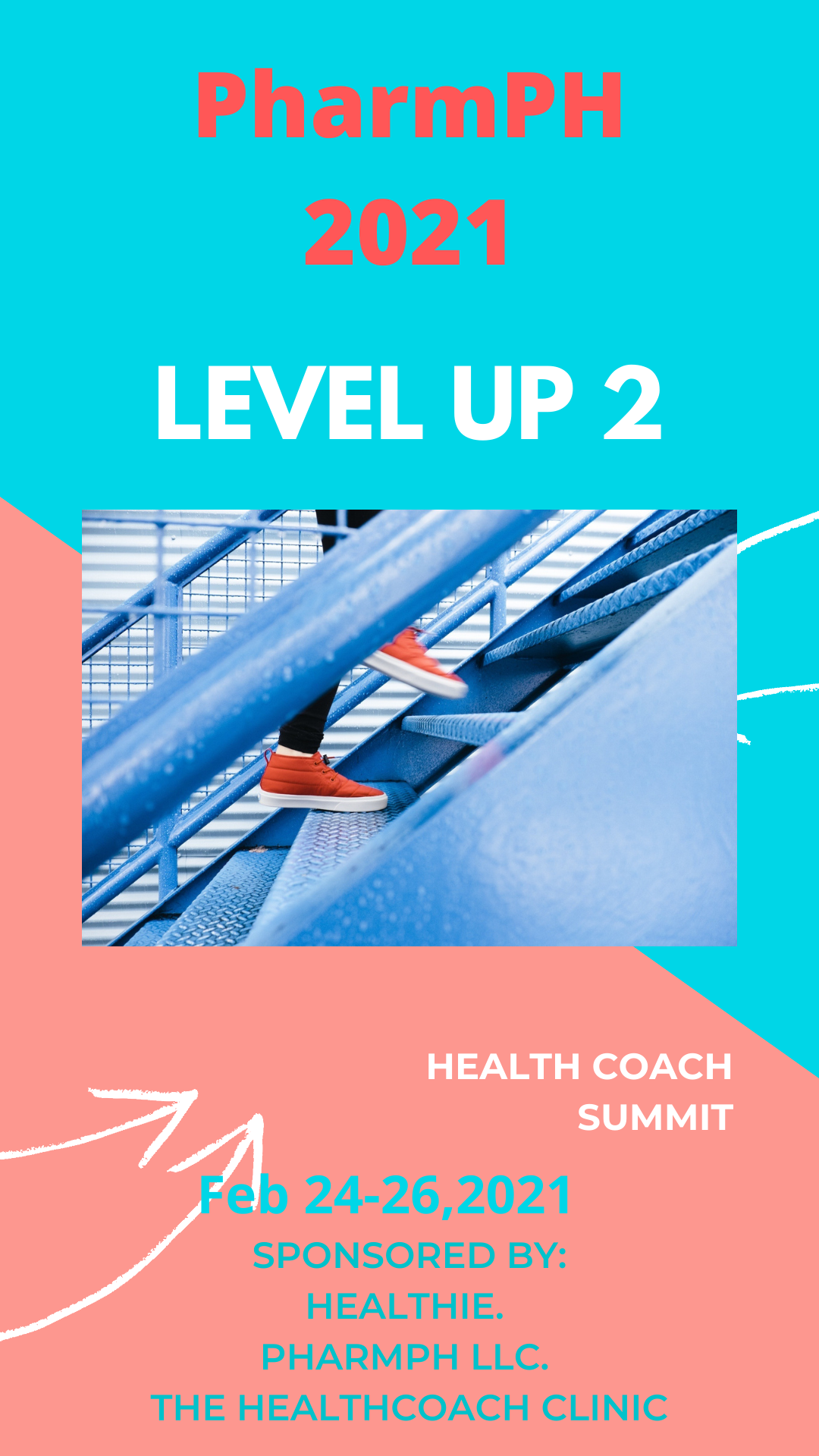 The summit will be offering strategies, tools, and resources to get started in health coaching and sustaining as health coach. It's an opportunity to listen to experts in the field while building yourself professionally.
Washington, DC – PharmPH is pleased to announce its Level UP 2 Health Coach Summit for health educators and coaches who are curious about health coaching. The summit will be hosted by the esteemed Dr. Chinelo Enwonwu and will feature renewed speakers who will be sharing their knowledge about skills and strategies that are required to be a successful health coach.
The summit which will be taking place from the 24th to 26th of February, 2021, will attract health educators, health coaches, public health students and professionals, and other health experts. It promises to offer attendees an opportunity to learn new skills and discover amazing new ideas to launch a career and at the same time help people overcome their health challenges.
To enroll for the summit, click here.
The health coaching services market is expected to grow by $7.85 billion by 2022. This is largely due to evidence behind lifestyle changes and behavior modification. Additionally, our recent experience with COVID-19 opened the doorway to fast track a number changes we are seeing in today's healthcare operations. As a result, the health coaching market is booming with lots of exciting changes. PharmPH is calling out to anyone who is passionate about health and wellbeing to join the upcoming summit as there will be no better time to launch a career in health coaching.
The Level UP 2 Health Coach Summit by PharmPH is expected to be immensely impactful to attendees. It is reportedly going to feature top-rated health experts who will be disclosing valuable tips required to launch and sustain a successful health coaching career. Attendees will get access to a range of powerful tools that are relevant to their prospective careers.
With the summit primed to touch on different topics, the event will not follow a one shoe fits all approach. Attendees will receive four different passes. This daily pass allows access to FREE CEs for CHES/MCHES, NB-HWC. Other options include Beginner Steps, Level Up 2, and the Coach-rize Me. The summit will feature live Q&A with Dr. Enwonwu.
The Level UP 2health Coach Summit will be hosted online to allow attendees and students learn the lessons at their own pace. For more information, please visit www.pharmph.org.
Media Contact
Company Name: PharmPH LLC
Contact Person: Dr. Chinelo Enwonwu
Email: Send Email
City: Washington
State: DC
Country: United States
Website: https://pharmph.org/