Phoenix Manufacturer Shelf Theory Designs, Builds, and Installs Custom Pantry and Cabinet Pull Out Shelves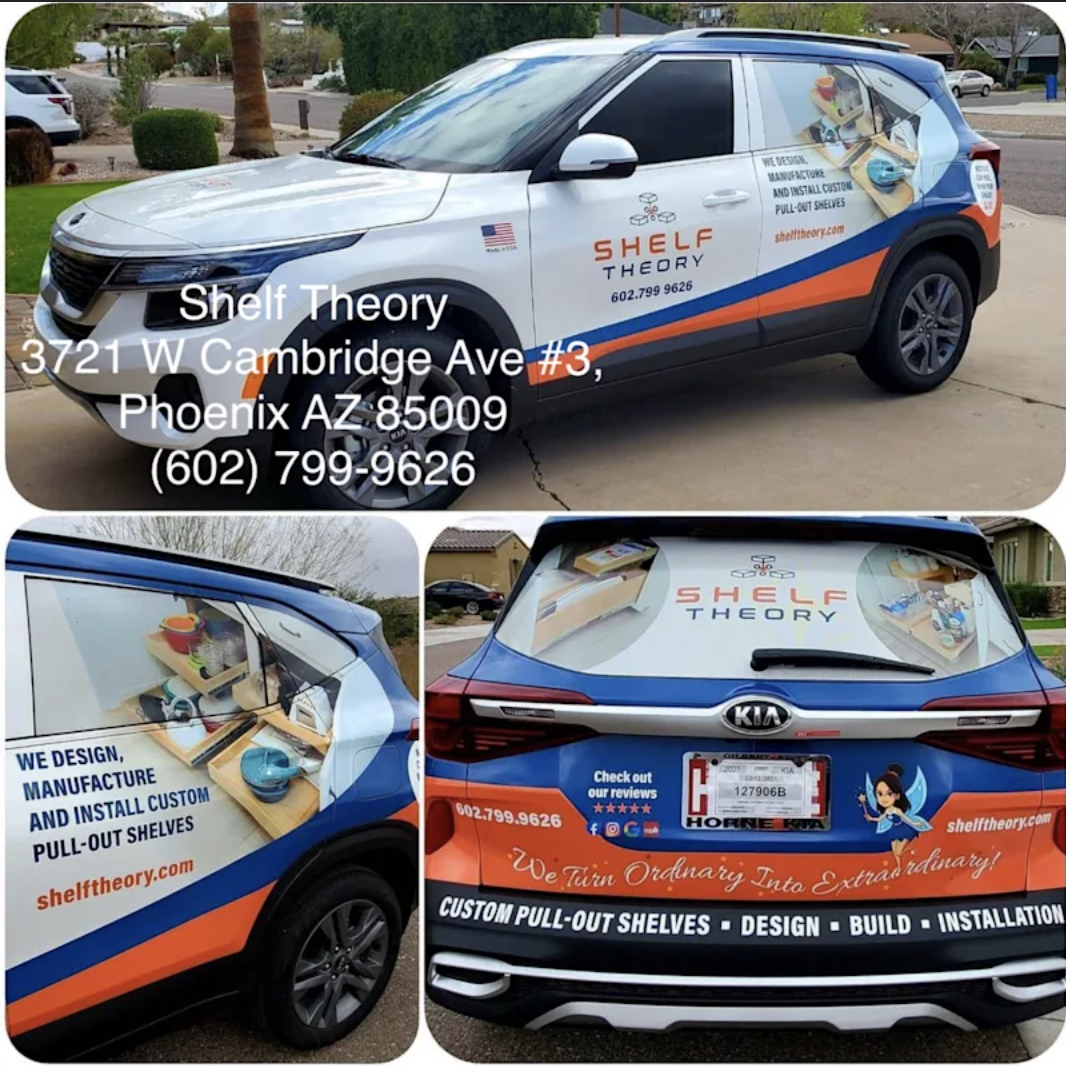 Homeowners in Phoenix looking for better ways to organize their pantries, kitchens, and bathrooms can now look to Shelf Theory for custom built cabinet organizers, pull out cabinet shelving and sliding pantry shelves. Shelf Theory is a woman led business providing homeowners throughout the Phoenix area with custom sliding cabinet shelves and pull out pantry shelves for better organization and easier access, while also dramatically increasing storage capacity.
The pantry is often one of the smallest areas in most homes, requiring better organization and space saving methods for optimal use. Shelf Theory has designed sliding pantry shelves and cabinet organizer solutions that address space and storage problems perfectly. The company's pull out pantry shelves and slide out cabinet shelves are manufactured at Shelf Theory's sleek new fabrication plant located in central Phoenix.
Shelf Theory designs, builds, and installs custom slide out shelves for existing and new cabinets. Any kitchen or bathroom remodel should include sliding shelves for each cabinet. Shelf Theory slide-out shelves are designed to be pulled out with no need for bending, reaching, or stooping in search of items toward the rear of the cabinet. Additionally, Shelf Theory also provides custom slide out cabinet shelves and drawers for their client's unique specifications and can even modify existing cabinets to feature better functionality, increased storage and improved convenience. Shelf Theory kitchen, pantry, and bathroom cabinet organizers come with an ironclad lifetime guarantee plus the savings are huge with factory direct pricing and no middleman markup.
A Shelf Theory custom pull out shelves project starts a free design consultation. The company's designer arrives at the homeowner's residence with samples of various different pull out pantry shelves and cabinet organizer configurations. Then the Shelf Theory designer will work with the homeowner to choose their own custom designed sliding pantry and cabinet shelves. Designer touches like pull out spice racks and heavy duty pull out shelves for small appliance stations are some of their more popular options.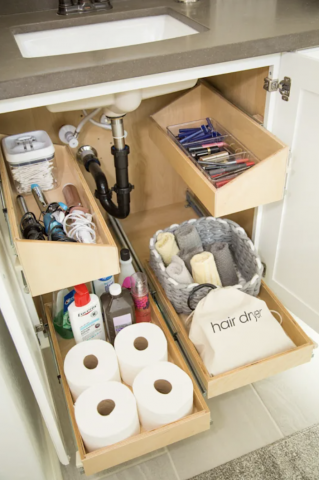 Shelf Theory is proud to be a family-owned business, building pantry sliding shelves and cabinet organizers located in Phoenix, Arizona. When Shelf Theory says "satisfaction guaranteed" they do not take that phrase lightly. For nearly 30 years spanning three generations, their family has been designing, manufacturing and installing custom slide-out shelves and cabinet organizers. Highly experienced craftsmen ensure that each shelf has been meticulously manufactured and installed so homeowners can enjoy many years of problem-free ease and convenience. Shelf Theory proudly stamps their name on every sliding shelf and cabinet organizer they build as a sign of extraordinary quality and attention to detail. Along with a lifetime guarantee, Shelf Theory customers receive the finest customer service in the industry at a fair and very competitive price.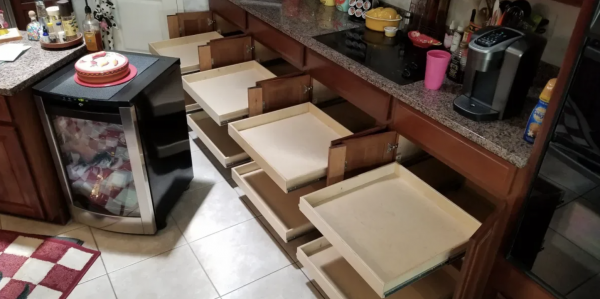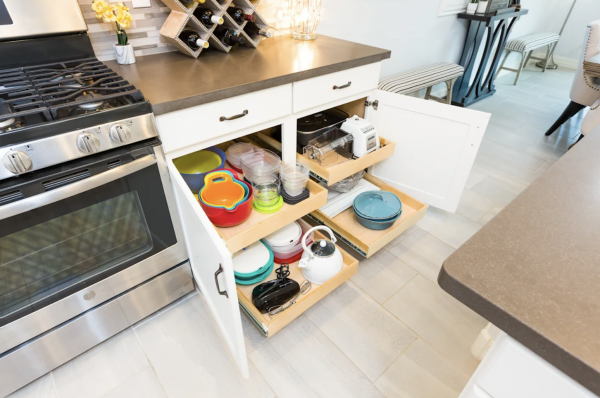 2020 has been a challenging year for everyone but with a laser like focus on quality and customer support, 2020 was Shelf Theory's best year ever. Shelf Theory supports the entire Phoenix metro area including Scottsdale, Paradise Valley, Mesa, Tempe, Arcadia, Fountain Hills, Cave Creek, Queen Creek, Chandler, Glendale, Peoria, and Goodyear.
Media Contact
Company Name: Shelf Theory
Contact Person: Chris Poling CEO
Email: Send Email
Phone: (602) 799-9626
Address:3721 W Cambridge Ave #3
City: Phoenix
State: AZ 85009
Country: United States
Website: https://shelftheory.com/