New Book Published for Black History Month Reveals Stunning Origins of Today's Police Force in U.S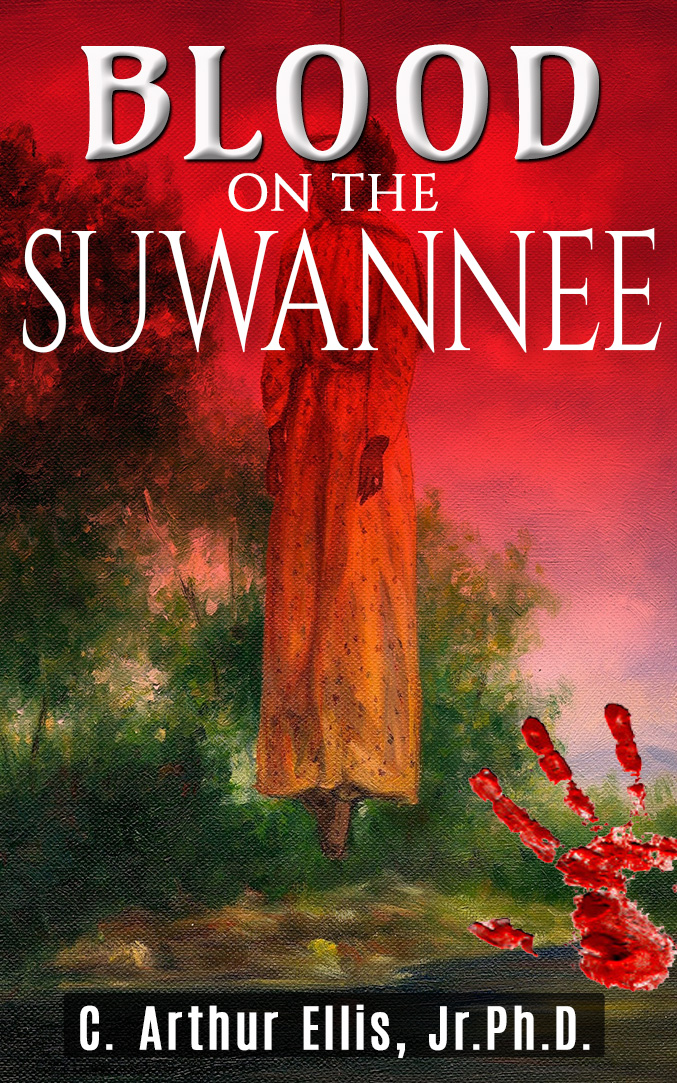 Blood on the Suwannee visits the past as prelude to the present
Dr. C. Arthur Ellis, Jr., author of Zora Hurston and the Strange Case of Ruby McCollum, has launched and published a new book, Blood on the Suwannee, for Black History Month, revealing the stunning origins of today's police force in the U.S.
Taking place over three decades, the book chronicles the lives and deaths associated with bolita in North Florida: The first being the surreptitious murder of a prominent white bolita queen in the 1930s; the second, the untimely drowning death of fifteen-year-old Willie James Howard at the hands of Klansmen for the crime of sending a Christmas card to a white girl; and the third casualty, the nationally publicized 1952 murder of Dr. C. LeRoy Adams, a white physician, and state senator-elect, by Ruby McCollum, the black wife of the county's bolita king.
Video Link: https://www.youtube.com/embed/-BxRhbTbu4k
Speaking about the book, Dr. C. Arthur Ellis, said, "Blood on the Suwannee is the poignant story of three murders on the Suwannee River banks from the 1930s to the 1950s that provide insight into the policing of African Americans today. Whether in the Jim Crow South, or whether on the streets of cities today, our police force gives or withholds the breath of life along troubling racist lines."
Dr. Ellis explains that today's police force began in the vigilante slave patrols hired to return "property" to plantation owners. Following emancipation, a police force was created primarily to protect white property owners against the imagined threat of freed slaves. Most of the force belonged to the KKK.
In the Jim Crow South, through the 1960s, numerous African American males were lynched for "eyelash rapes" after being accused by a white woman of looking her in the eye. Blood on the Suwannee is a must-read for anyone who wants to understand the roots of our current racial divide.
C. Arthur Ellis, Jr., Ph.D. is a retired Professor and author of many books. He's an invited guest speaker at the Miami Book Fair International and a featured guest in the "Shot Doctor" episode of a Crime to Remember on the Discovery Channel. He's also a Guest at the L. A. Theatre Works.
The book has elicited rave reviews from its readers. According to a reader, Frank: "Ellis, also the author of Zora Hurston and the strange case of Ruby McCollum, manages to tell the story of 3 murders connected with the illegal gambling game of bolita, which ran from the 1930s to the 1950s. This book is not only intriguing, but it also helps us to understand how the racist roots of our contemporary police force took root in slave patrols."
Media Contact
Company Name: Blood on the Suwanne
Contact Person: C. Arthur Ellis
Email: Send Email
Phone: 727 236 0818
Country: United States
Website: www.amazon.com/Blood-Suwannee-C-Arthur-Ellis-ebook/dp/B08GF9GKK7/ref=sr_1_1?dchild=1&keywords=blood+on+the+suwannee&qid=1612194755&sr=8-1