Collective Minds Inc. launches a new app to help people find the closest pickup basketball games
Innovative startup, Collective Minds Inc., announces the launch of Are They Hooping, a basketball app designed to help hoopers connect with ease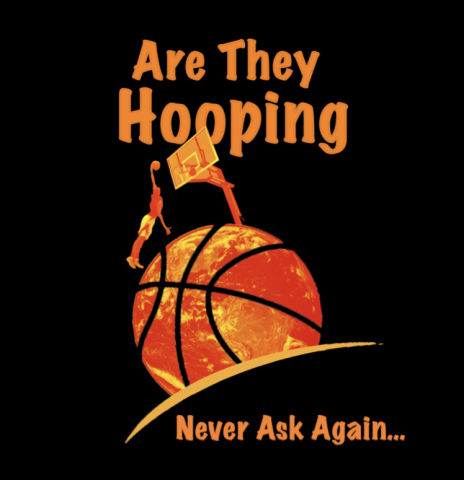 The game is about to change as Collective Minds Inc. launches the Are They Hooping app. Described as the "#1 app for pickup basketball," Are They Hooping is designed to connect hoopers within a particular vicinity. The basketball app is made for all lovers of basketball, allowing them to play pickup, expand their reach while other players vote on the skills they bring to the court.
"This just changed the game, this is like the ultimate basketball group message. I can check out who's at the gym before I even go, plus I and the boys already know the hotspots!" said Ron Jones Jr.
Originating from America, basketball remains one of the most popular sports in the world, played by over 250 million people across the globe. The game is ranked second on the list of the most favorite sports in America behind American football. Pick-up basketball has helped to increase the popularity of the game across the globe, allowing people to play in both indoor and outdoor basketball courts, without the restrictions that come with a formal basketball game. Are They Hooping is looking to change the game by allowing hoopers to easily connect and build a community online.
Are They Hooping allows users to see whose playing basketball real-time on a live map. The safe and user-friendly app ensures that hoopers do not show up to empty basketball courts, helping them flex their skills with friendly competitions. Some features of the app include real-time updates, live map, messaging, and news feed. The app comes with customizable icons and is also designed to show open gyms within the user's area.
As an online sports community, the app also allows users to connect with one another through its messaging feature. It also serves as a platform for business sponsorships, a recruitment portal, and a store for basketball gears while allowing users to stay up to date with the NBA. Users can also enjoy the new soundtrack that features YFN Lucci and Rick Ross.
Are They Hooping is currently available on iTunes, where it has continued to garner reviews from users.
For more information about Are They Hooping and other amazing solutions from Collective Minds Inc., please visit – https://collectivemindsincorporated.com/. Collective Minds Incorporated is also available across several social media platforms, including Facebook and Instagram.
Media Contact
Company Name: Collective Minds Inc
Contact Person: Ron Jones Jr
Email: Send Email
Phone: 678-739-7441
Address:13010 Morris Rd
City: Alpharetta
State: Georgia, 30004
Country: United States
Website: collectivemindsincorporated.com