Making Communication More Efficient, Start a Zoom meeting in Tracup
In the post-epidemic era, remote working patterns are becoming increasingly popular by more and more people. Even though the negative effects of COVID-19 are gradually fading, many companies still retain the plans to work remotely.
Start a Zoom meeting in Tracup
Tracup's Zoom integration allows you to start a meeting from a task using the /zoom slash command! Get instant notifications and join ongoing meetings.
In this context, the fit between video meeting and task management becomes increasingly important for project development.
How to combine video conference and work arrangements?
Tracup is a remote teamwork platform designed for developers to improve efficiency and reduce costs with abundant features. With Zoom plugin on Tracup, team members' communication efficiency and time arrangement could be improved a lot. With few steps, Zoom journey could be started easily!
Step 1: Create task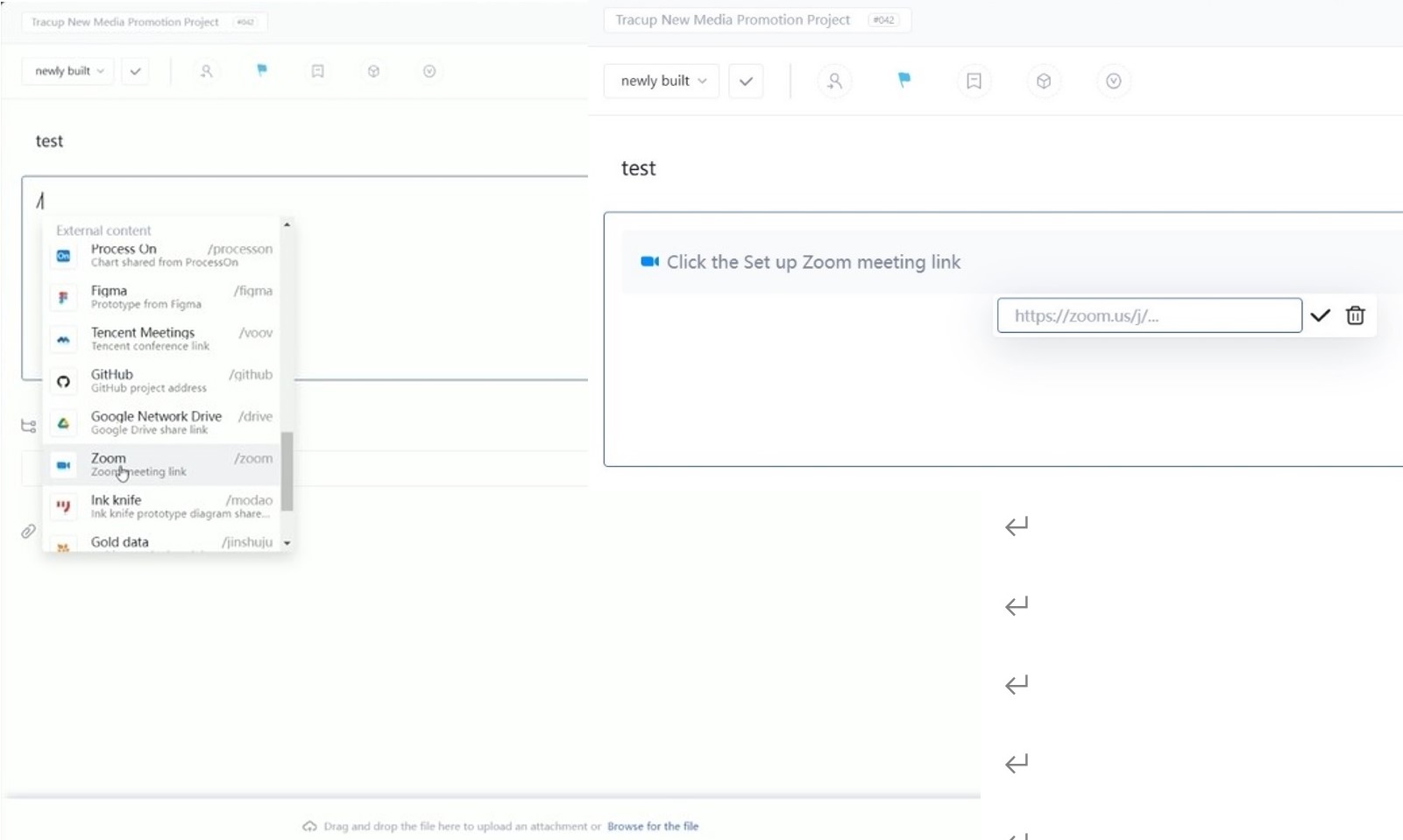 Once a task be created, slash command would be available for you to develop tasks. Besides, a window of Zoom would also be generated at the same time for users to enter a meeting invite link.
Step 2: Start a Zoom meeting?
1. Open a task
2. Paste a Zoom invite link into the blank
3. Join the meeting immediately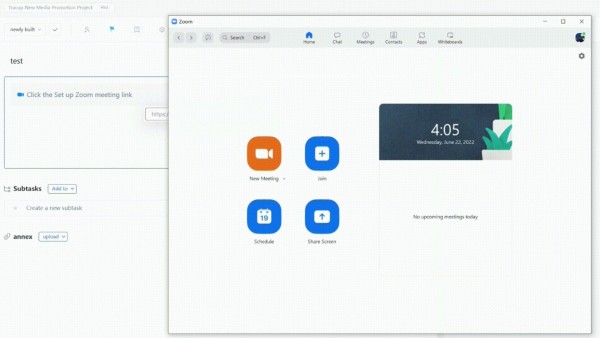 After an invite link be pasted, the meeting number and topic would be listed as a brief note. Comparatively, other team members can notice relevant task changes in real time, which is vital for achieving efficient information communication.
Read more: https://tracup.com/blog/Making-Communication-More-Efficient-with-Zoom
Media Contact
Company Name: Tracup
Contact Person: Jon W
Email: Send Email
Country: Singapore
Website: www.tracup.com