Interstate Services Group Offers Historical Building Restoration Service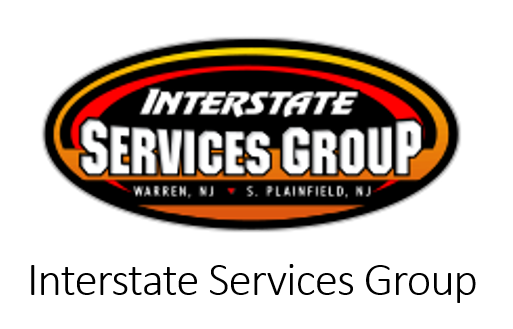 New Jersey – May 29, 2022 – Interstate Services Group, a leading pressure washing, waterproofing, and contracting service provider in New Jersey, has just extended its service catalogue with the offer of a new service: historical building restoration. The service will initially be provided to the South Plainfield township, and will extend to adjoining areas gradually.
Our experienced restoration crew members are skilled at the following:
Applying water repellants and preservatives
Masonry consolidation treatments
Gentle abrasive cleaning
Paint stripping
Chemical cleaning
Masonry Reconstruction
They have been trained meticulously to learn advanced restoration techniques and best practices for reconditioning and preserving structures that have been timeworn. Our staff works carefully to restore the original appearance while maintaining historical accuracy. Combining sustainable cleaning methods with eco-friendly cleaning products, our team provides sufficient attention to detail when it comes to historical building restoration.
We also provide French drain basement flooding installation, letting a French drain run around the perimeter of your property, avoiding water from flooding your basement. The water gets diverted to a drainage ditch, a dry well, a low-lying part of your premises, or the street, depending on your situation. The experts at Interstate Services Group will determine if the French drain installation is the right choice for your home or not. An interior French drain might be a good idea for your premises if the foundation is already established. All our crew members have extensive experience, making them experts in providing this service.
Interstate Services Group also provides stucco restoration and repair services in NJ area. When a building starts developing façade failures and cracks, that means it needs professional stucco repairs. These signs are not just unpleasant to look at, they also destroy the integrity of the building, by letting in water intrusion, inviting mold and other destructive substances to grow. Our professional stucco repair team will fix leaky pipes and damaged walls, making sure you have a lasting solution to prevent corrosion and preserve building longevity. You can make building stucco last many years if you maintain and manage it properly.
Our company also provides professional caulking contractors. These are required in our waterproofing services. Waterproofing essentially prevents destructive water seepage, making it a necessary service. It preserves the foundation of the building, avoiding damage that becomes impossible to repair. Using state-of-the-art equipment and patented techniques, the Interstate Services Group team protects buildings from the destructive impact of wind and weather damage. As caulking contractors, our expert crew members conduct all the services, thanks to their extensive experience in this area.
If you are unsure what maintenance service you need, reach out the Interstate Services Group today. Our professional team will be happy to guide you!
About Interstate Services Group
Interstate Services Group offers power and pressure washing, contracting and waterproofing to residential, industrial and commercial clients. Thanks to our service, craftsmanship and skill, we have gained a solid repute among our loyal clients.
Media Contact
Company Name: Interstate Services Group
Contact Person: Deo Bove
Email: Send Email
Country: United States
Website: https://interstateservicesgroup.com/