Somatotropin Deficiency Market Insights, Epidemiology, and Market Forecast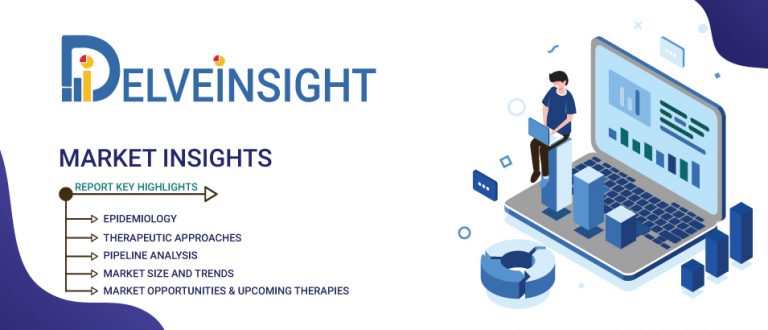 A detailed review of the historical and forecasted Somatotropin Deficiency market is included in the report, covering drug outreach in the 7MM countries. The report provides an edge while developing business strategies, by understanding trends shaping and driving the global Somatotropin Deficiency market. Comprehensive epidemiology insight of Somatotropin Deficiency and its treatment.
Somatotropin Deficiency: An Overview
Somatotropin is a growth hormone produced by the anterior pituitary. It acts by stimulating the release of somatomedins that mediate anabolic and mitogenic action of growth hormone. Somatotropin is controlled by growth hormone-releasing hormone, which stimulates the pituitary to release growth hormone, and somatostatin, which inhibits that release. Somatotropin deficiency (growth hormone deficiency, GHD) is a rare disorder characterized by inadequate secretion of growth hormone (GH) from the anterior pituitary gland.
Download a sample copy of the market report- Somatotropin Deficiency Market Share
Key highlights of the Somatotropin Deficiency Market Report
A study conducted by Mulder et al. titled "Prevalence and risk factors of radiation-induced growth hormone deficiency in childhood cancer survivors: A systematic review" shows that the prevalence of radiation-induced GHD ranges from 29.0% to 39.1%, with a pooled prevalence of 35.6%.
As per the study conducted by Sassolas et al. titled "GH deficiency in adults: an epidemiological approach," the prevalence of adult-onset GHD was 4.6/100,000.
As per the study conducted by Lindsay et al. titled "Utah Growth Study: growth standards and the prevalence of growth hormone deficiency," the prevalence of childhood-onset GHD was 40.6/100,000 in males and 16.1/100,000 in females.
According to the study by Lindsay et al., the prevalence of childhood-onset GHD is higher in males than females.
Somatotropin Deficiency Epidemiology Insights
The epidemiology data of Somatotropin deficiency vary due to lack of standard diagnostic criteria. The diagnosis of this indication is often delayed until the patient's short stature is noticed in comparison to their peers. Growth hormone deficiency affects males and females equally except for GHD III, which affects only males. However, it is noticed that due to greater concern toward short height boys, the diagnosis tends to favor males over females.
Somatotropin Deficiency Epidemiology Segmentation in the 7MM
Total Prevalent Cases
Gender-specific Prevalent Cases
Onset-specific Prevalent Cases
Diagnosed and Treatable Cases
Somatotropin Deficiency Treatment Market
The most common treatment for somatotropin deficiency in both children and adults is growth hormone replacement therapy. Other treatment options include growth hormone secretagogue receptor agonist and recombinant human insulin-like growth factor I. The treatment of somatotropin deficiency should be started as soon as the diagnosis confirmed. Children with somatotropin deficiency should be started on recombinant human growth hormone. The dosage is gradually increased to its highest dose during puberty and discontinued at or near completion of skeletal maturation when the patient may require retesting to see if GH is needed as an adult. Treatment usually lasts several years, although results are often seen as soon as three to four months after the injections are started. Adults-onset GHD is also treated now with growth hormone replacement therapy.
Somatotropin Deficiency Market Insights
Somapacitan, TransCon hGH and Somatrogon are the most anticipated emerging therapy, awaiting approval. These are in the late stage of the clinical trial. Besides, TransCon hGH received Orphan Designation in pediatric GHD from the European Commission in 2019. The FDA approved somatropin for the treatment of somatotropin deficiency include Nutropin (Genentech), Humatrope (Lilly), Genotropin (Pfizer), Saizen (EMD Serono), Norditropin (Novo Nordisk), Tev-Tropin (Teva), and Omnitrope (Sandoz).
Somatotropin Deficiency Side Effects
The most common side effects associated with GH replacement therapy are swelling, numbness, and joint and muscle aches, and pains. Successful treatment with hormone replacement may depend on the patient's level of insulin-like growth factor 1 (IGF-1), which plays an important role in childhood growth. Its production is stimulated by growth hormone. Patients not responsive to GH replacement therapy are treated with synthetic human IGF-1. The US FDA approved Increlex (mecasermin injection) for the treatment of growth failure in children with severe primary IGF-1 deficiency or with GH gene deletion who have developed neutralizing.
Learn more about the market report- Somatotropin Deficiency Market Size
Somatotropin Deficiency Companies & Therapies
Nutropin: Genentech
Humatrope: Lilly
Genotropin: Pfizer
Saizen: EMD Serono
Norditropin: Novo Nordisk, and several others
Somatotropin Deficiency Emerging Drugs & Companies
Somatrogon: OPKO Health/ Pfizer
TransCon hGH: Ascendis Pharma
LUM-201: Lumos Pharma
Table of Content
1. Key Insights
2. Executive Summary of Somatotropin Deficiency
3. Competitive Intelligence Analysis for Somatotropin Deficiency
4. Somatotropin Deficiency: Market Overview at a Glance
5. Somatotropin Deficiency: Disease Background and Overview
6. Patient Journey
7. Somatotropin Deficiency Epidemiology and Patient Population
8. Treatment Algorithm, Current Treatment, and Medical Practices
9. Somatotropin Deficiency Unmet Needs
10. Key Endpoints of Somatotropin Deficiency Treatment
11. Somatotropin Deficiency Marketed Products
12. Somatotropin Deficiency Emerging Therapies
13. Somatotropin Deficiency: Seven Major Market Analysis
14. Attribute analysis
15. 7MM: Market Outlook
16. Access and Reimbursement Overview of Somatotropin Deficiency
17. KOL Views
18. Market Drivers
19. Market Barriers
20. Appendix
21. DelveInsight Capabilities
22. Disclaimer
23. About DelveInsight
About Us
DelveInsight is a Business Consulting and Market research company, providing expert business solutions for life science vertical and offering quintessential advisory services in the areas of R&D, Strategy Formulation, Operations, Competitive Intelligence, Competitive Landscaping, and Mergers & Acquisitions.
Media Contact
Company Name: DelveInsight Business Research LLP
Contact Person: Yash Bhardwaj
Email: Send Email
Phone: 9193216187
Address:304 S. Jones Blvd #2432
City: Las Vegas
State: NV
Country: United States
Website: https://www.delveinsight.com/