A Community Guide for the Expats Moving to & Living in Shanghai is Offered By Wellington College International Shanghai
For those not acquainted with the fast-paced urban centres of Asia, moving to and living in Shanghai can be a shock to the system. As Mainland China's economic capital and most cosmopolitan city, Shanghai is packed with glittering skyscrapers, impressive bridges and elevated highways, massive malls and shopping districts, not to mention enormous crowds.
Moving to and living in Shanghai can all be overwhelming at first, but you will quickly grow accustomed to the hustle and bustle of the city and will manage to find your oasis of calm within it. Even this modern metropolis has plenty of hidden treasures that showcase China's richer heritage and offer you a wide range of unforgettable experiences.
Why is it worthwhile living in Shanghai?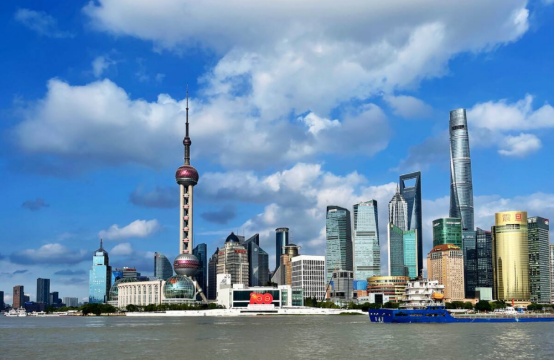 Lying on the estuary of the Chang Jiang (Yangtze) River, Shanghai is regarded as the economic capital of Mainland China. Arriving in Shanghai, you might be a little overwhelmed by all the crowds, vehicles, malls and skyscrapers. This modern metropolis, with its rich heritage of ancient Chinese culture, offers you a wide range of sightseeing, shopping and life experiences. Puxi (west of the Huangpu River) remains Shanghai's cultural, residential and commercial centre. It is not an administrative division or district in Shanghai, but a term often used to describe the historical urban area of Shanghai. Pudong (east of the Huangpu River), officially known as Pudong New Area, is a district of Shanghai. Since the beginning of its development in 1990 when plans were first announced. Pudong has emerged as China's financial and commercial hub. Pudong is connected to Puxi by several tunnels, four major bridges and eight metro lines (Lines 2, 4, 7, 8, 9, 11, 12 and 13). One of the things you will learn about Shanghai is that the more you explore the city, the more quickly you'll discover just how much it has to offer.
What are the best things about living in Shanghai?
Shanghai is heaven for food lovers. China has a diverse culinary landscape, and many of the country's unique regional cuisines can be enjoyed here. International options are flourishing as well. You can find restaurants serving everything from Nepalese to Japanese to even Hungarian food. However, if you want to eat Western, be prepared to open your wallet. Such restaurants usually range from 200-500 RMB without wine (high-end ones can reach up to 1,500 RMB per head). For a cheaper way to unlock fine dining across the city, look for the biannual Restaurant Week in September and March – when more than 200 restaurants across the city offer special lunch and dinner deals.
Disneyland Shanghai Disney is fun day for the entire family. There are parades, pop up jazz bands, high thrill rides and easy-going rides. There really is something for everyone. If you are planning a trip to Shanghai Disney, you need to download the app. This is where you are able to see queueing times and book your fast passes. Fast passes allow you to skip a queue one ride at a time. Just be aware that the passes for the most popular rides can run out quite quickly, so plan ahead.
What is the weather like in Shanghai?
With a subtropical maritime monsoon climate, Shanghai enjoys four distinct seasons, marked by generous sunshine and abundant rainfall. Its spring and autumn are relatively short compared with its summer and winter. The average annual temperature is 16°C (61°F). Shanghai starts the year shivering in midwinter, when temperatures can drop below freezing and the vistas are grey and misty. Spring brings warmth; April to mid-May is probably one of the best times to visit, along with autumn (late September to mid-November). In summer, the hot and humid weather often makes conditions outside uncomfortable, with temperatures sometimes as high as 40°C (104°F) in July and August.
Living in Shanghai but have limited Mandarin?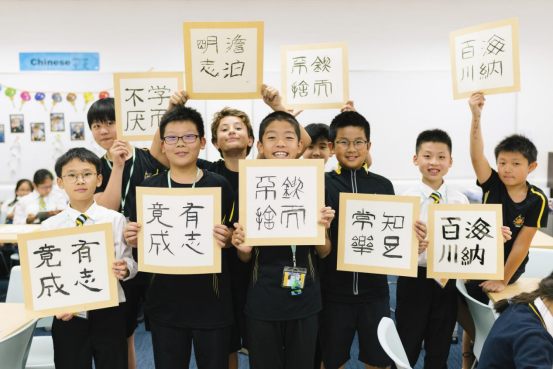 While many young Shanghainese in Shanghai speak very good English, some families find it useful to have a few Mandarin lessons before moving to Shanghai, to learn the basics. If you choose to do this, set learning the characters aside to begin with and focus instead on basic oral comprehension and pronunciation. Mandarin courses are plentiful here, as are opportunities for one-to-one tuition at very reasonable rates.
Getting around the Shanghai with Public Transportation
If you do not have a car or driver, the metro and taxis will most likely be your main form of transport in the Shanghai, since buses can be difficult to navigate for non-Chinese speakers. Taxi drivers generally do not speak English, so it is a good idea to have your destination written in Chinese to show them. Ideally, learn how to say your home address and other key addresses in Mandarin, to ensure a smooth and efficient journey. There are also many mobile phone apps that can aid you in this process. Please be aware that cars drive on the right-hand side of the road in China. Taxis generally charge a minimum of RMB 14 (or RMB 18 at night), and then a minimum of RMB 2.4 per kilometre after the first three kilometres, and RMB 3.6 per kilometre after the first 10 kilometres. Transportation cards are available for purchase at most metro stations. They can be used for the metro as well as taxis, buses and ferries. You will need to pay RMB 20 as a deposit, which can be refunded when you surrender your card. A final word of warning: Taxis are very difficult to find when it rains in Shanghai, so bear that in mind when making plans. Didi is an exceptionally useful and popular mobile app that allows you to hail nearby available taxis.
Media Contact
Company Name: Wellington College International Shanghai
Contact Person: Admission Department
Email: Send Email
Phone: +86-21 5185-3866
Address:No.1500 Yao Long Road, Pudong New District
City: Shanghai
Country: China
Website: https://shanghai.wellingtoncollege.cn/