EnvisionLBV Promotes Environmental Justice And Fairness For Everyone
The company concerns itself with social environment issues such as human rights, free speech, indigenous inclusion, etc, and actively showed support for the Freedom Convoy 2022 Trucker Protests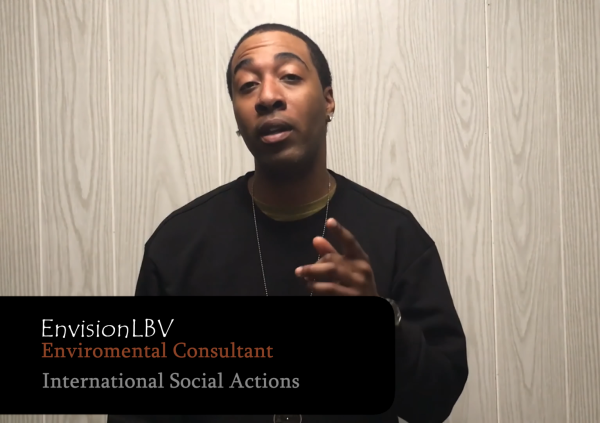 June 28, 2022 – EnvisionLBV is building a reputation for itself as an active supporter of Environmental Justice. The socially conscious company concerns itself with social environment issues and actively gathers support for victims of oppression and other forms of human rights violations.
"We are focused on Environmental Justice, promoting meaningful involvement and fairness for everyone."
Most recently, EnvisionLBV's environmental consultancy was instrumental in the organization of the Freedom Convoy 2022 Trucker Protests that happened a couple of months ago. The company organized a campaign that generated over 1 million dollars in donations to help the truck drivers and promote human rights.
Late last year, the Canadian government issued a mandate that required all truck drivers — both Americans and Canadians — to be double vaccinated against Covid-19 by January 15 when crossing into Canada.
Although the Trudeau-led government insists that the order was meant to ensure a smooth continuation of trade between the US and Canada – by not subjecting truckers to a 14-day quarantine, the compulsory nature of the mandate has sparked a lot of outrage from members of the public who describe it as an attack on their fundamental human rights.
In response, truckers set up blockades on the Ambassador Bridge on the Canadian border with Detroit — a crucial trade corridor between Canada and the U.S. to express their displeasure and draw global attention to the issue.
While the protests carried on peacefully, a few rogue elements tried to cause chaos, which prompted Trudeau to invoke temporary emergency powers allowing his federal government to ban public assembly in certain locations and freeze the bank accounts of protestors that threaten national security.
Although EnvisionLBV has publicly disassociated itself from all forms of violent protests, the company maintains that the true Freedom Convoy protesters were not violent and stands in solidarity with their cause. Through the production and distribution of content including music, dance, and acting, the company continues to support and fight for people who do not have a voice.
Video link: https://www.youtube.com/watch?v=Qvi7YK23qSo
Anyone interested in learning more about EnvisionLBV can reach out to the company via the contact info below.
Media Contact
Company Name: EnvisionLBV
Contact Person: Darian Lovestone
Email: Send Email
Country: United States
Website: https://www.youtube.com/c/EnvisionLBV