Stem Cell Market Insights, Competitive Landscape and Market Forecast-2027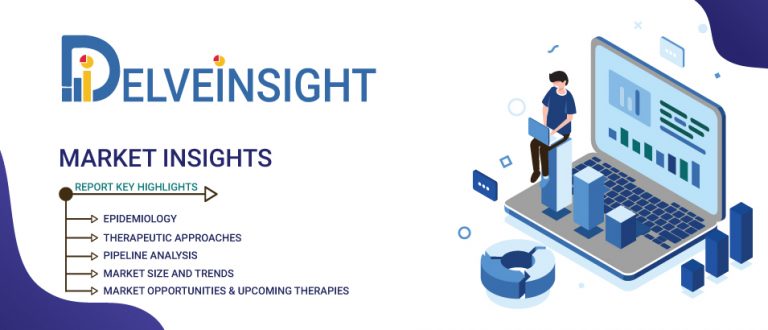 The global Stem Cell Market was valued at USD 15.86 billion in 2021, growing at a CAGR of 10.34% during the forecast period from 2022 to 2027 to reach USD 28.61 billion by 2027. The Stem Cell market is witnessing positive growth owing to the rising prevalence of various chronic diseases and the need for their drug discovery, growing stem cell research activities, increasing cases of genetic disorders, significant adoption of stem cell therapies globally. In addition, increasing demand for biologics, accumulative focus on developing advanced products in the arena are some of the factors contributing to the Global Stem Cell Market.
Stem Cell: An Overview
Stem cell therapy, also known as regenerative medicine, promotes the repair response of diseased, dysfunctional, or injured tissue using stem cells or their derivatives. It is the next step in organ transplantation and uses cells instead of donor organs, which are limited in supply.
Download a sample copy of the market report- https://www.delveinsight.com/sample-request/stem-cell-market
Key Latest Developmental Activities in the Stem Cell Market
On 17 May 2021, MEDIPOST completed the expansion of its production facilities for its knee osteoarthritis stem cell products, CARTISTEM® and SMUP-IA-01, and will start to prepare for GMP (Good Manufacturing Practice) certification.
On February 5, 2021, Bristol Myers won FDA approval for its cancer cell therapy, Breyanzi, for the treatment of late-stage lymphoma.
In August 2020, Cipla Limited announced that its partner Stempeutics Research Pvt. Ltd has received regulatory approval from the Drug Controller General of India (DCGI) for the launch of Stempeucel® in India. The product is indicated for the treatment of CLI due to Buerger's Disease and Atherosclerotic Peripheral Arterial Disease. It is the first allogeneic cell therapy product to be approved for commercial use in India and the first stem cell product to be approved globally for CLI treatment.
Key Takeaways from the Stem Cell Market Report Study
Market size analysis for current Stem Cell market size (2021), and market forecast for 5 years (2022-2027)
The effect of the COVID-19 pandemic on this market is significant. To capture and analyze suitable indicators, our experts are closely watching the Stem Cell market.
Top key product/services/technology developments, merger, acquisition, partnership, joint venture happened for last 3 years
Key companies dominating the global Stem Cell market.
Various opportunities available for the other competitor in the Stem Cell market space.
What are the top performing segments in 2021? How these segments will perform in 2027.
Which is the top-performing regions and countries in the current Stem Cell market scenario?
Which are the regions and countries where companies should have concentrated on opportunities for Stem Cell market growth in the coming future?
Stem Cell Market Dynamics
The Stem Cell market is witnessing a growth in product demand owing to various reasons, one of the key factors being the rising prevalence of various chronic diseases and the significant need for their drug discovery. Cell transplantation as a therapy for neurodegenerative disorders such as Diabetes type 1, Parkinson's disease, and Alzheimer's disease among others are already being explored. For instance, in January 2022, the first patient in Canada has been dosed in a Phase 1 clinical trial of DA01, a cell-based investigational therapy for advanced Parkinson's disease by BlueRock Therapeutics.
Stem Cell Market Segment Analysis
Stem Cell Market By Product Type (Adult Stem Cell, Human Embryonic Cell, Pluripotent Stem Cell, Others), By Application (Neurological Disorders, Orthopedic Treatments, Oncology Disorders, Injuries and Wounds, Cardiovascular Disorders, Others), By Therapy Type (Allogeneic Stem Cell Therapy, Autologic Stem Cell Therapy), By Usage (Regenerative Medicine, Drug Discovery and Development), and By Geography (North America, Europe, Asia-Pacific, and Rest of the World)
In the Therapy Type segment of the Stem Cell Market, Allogeneic Stem Cell Therapy is estimated to hold the highest share in the Stem Cell market during the forecast period. Allogeneic Stem Cell Therapy offers several advantages as they are derived from a donor whose human leukocyte antigens (HLA) are acceptable matches to the patients. The stem cell donor may be related to the patient, or they may be an unrelated volunteer found through a donor registry.
The stem Cell Market is expected to dominate North America
Among all the regions, North America is expected to account for the largest share in the Global Stem Cell market. This can be ascribed to the high focus on therapy development for rare genetic diseases, growing stem cell research activities, a growing focus on the development of personalized medicines, supportive regulatory environment, sophisticated healthcare infrastructure, and increased awareness and product launches regarding new treatments are also expected to aid in the Stem Cell market growth in this region.
Some of the key market players operating in the Stem Cell market include Osiris Therapeutics, Inc. (Smith+Nephew Inc.), MEDIPOST Co. Ltd., Anterogen Co. Ltd., Pharmicell Co. Ltd., JCR Pharmaceuticals Co. Ltd., NuVasive®, Inc., Stempeutics Research Pvt Ltd., Bristol-Myers Squibb Company, Organogenesis Inc., Takeda Pharmaceutical Company Limited, CHIESI SAS, Tegoscience, Biosolution Co., Ltd., CORESTEM, Inc., CO.DON, NIPRO and others.
Explore more details about the report- https://www.delveinsight.com/sample-request/stem-cell-market
Table of Content
1. Stem Cell Market Report Introduction
2. Stem Cell Market Executive Summary
3. Regulatory and Patent Analysis
4. Stem Cell Market Key Factors Analysis
5. Stem Cell Market Porter's Five Forces Analysis
6. COVID-19 Impact Analysis on Stem Cell Market
7. Stem Cell Market Layout
8. Stem Cell Market Global Company Share Analysis – Key 3-5 Companies
9. Stem Cell Market Company and Product Profiles
10. KOL Views
11. Project Approach
12. About DelveInsight
13. Disclaimer & Contact Us
About Us
DelveInsight is a Business Consulting and Market research company, providing expert business solutions for life science vertical and offering quintessential advisory services in the areas of R&D, Strategy Formulation, Operations, Competitive Intelligence, Competitive Landscaping, and Mergers & Acquisitions.
Media Contact
Company Name: DelveInsight Business Research LLP
Contact Person: Yash Bhardwaj
Email: Send Email
Phone: 9193216187
Address:304 S. Jones Blvd #2432
City: Las Vegas
State: NV
Country: United States
Website: https://www.delveinsight.com/