The CICO Support Organization Announces A Brand New Campaign Giving Opportunity Back To The People That Need It.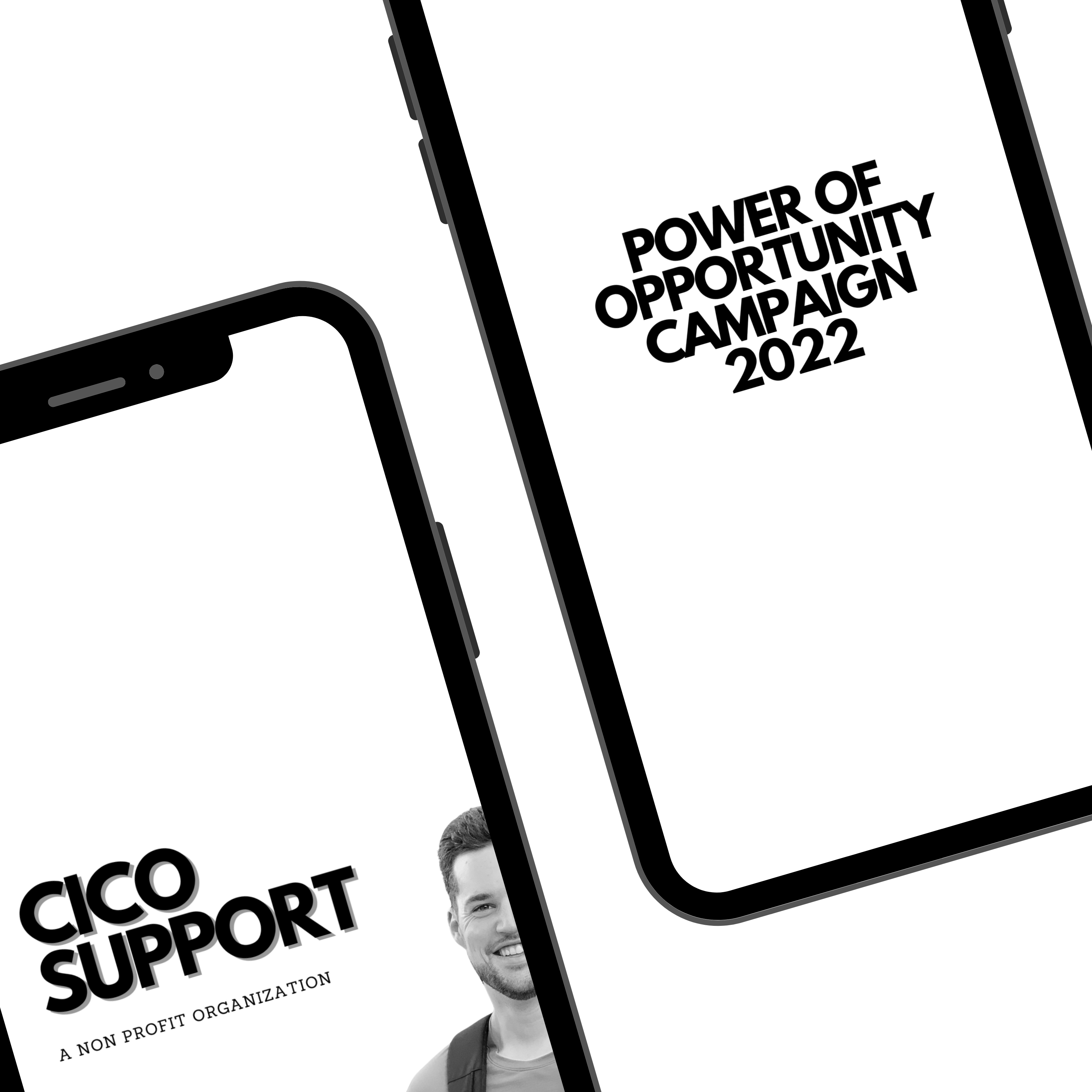 An innovative approach on making a powerful impact in communities near you. The CICO Support Organization showcases their "Power Of Opportunity" campaign that will offer scholarships for self-development surrounding the fitness, financial, and business space.
Self-development is at the front of most people's mind in 2022 but many avoid it because of the cost. Investment firms have minimums, business mentors have limited availability, and weight loss coaches can be an unrealistic financial commitment.
The CICO Support Organization brings an alternative to traditional efforts. The well anticipated "Power Of Opportunity" campaign has an admirable effort to reach real individuals that are committed to self-development.
Applicants will find opportunity for growth in multiple categories that include:
– Weight Loss and Fitness
– Financial Education
– Business and Marketing
In addition to mentorship, approved applicants will have full access to the organization's member page. Resources include various lectures, discounts, and downloadable items like CICO's "budget maker" and "macro tracker".
Mission Statement: "CICO Support is a charitable organization driven by opportunity. We provide assistance for personal development when issues like cost and lack of availability are present."
On the home page of the non-profit you will find their "case for support" that highlights their mission to serve over 300 lives during this campaign.
If you would like to find out more about the organization, apply for scholarship, or contribute your time/resources please check out CICO Support's website and contact information below.
Website: cicosupport.org
Media Contact
Company Name: The CICO Support Organization
Contact Person: Aaron
Email: Send Email
Country: United States
Website: cicosupport.org