Universal Plant Services Helps Industrial Companies Make Successful Energy Transitions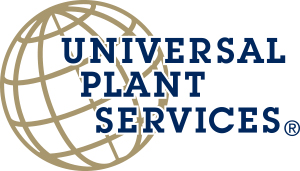 Universal Plant Services is helping industrial businesses move their environmentally friendly plans forward.
Houston, TX – Many of today's biggest companies are facing continued pressure to reduce their carbon footprint and improve operations with a keen eye on lowering emissions or increasing other green plans. Yet, these transitions are expensive, especially at this scale, however, most industrial companies must do so to achieve the best possible results.
Energy transition for industry companies is complex, but Universal Plant Services provides the hands-on solutions and support that most organizations need to successfully make that move. They provide support, expertise, and guidance to industrial companies working to make substantial, meaningful changes.
To do so, the company has developed customized solutions to enable organizations to facilitate the energy transition process. They work closely with each client to create a plan that fits their operational needs and budget while also striving to meet all stakeholder requirements. This is critical, as mistakes along the way can prove to be very costly and limiting to companies.
Universal Plant Services consistently works to support their industrial clients by creating opportunities for a clean-energy future. They do this by focusing their efforts on renewable energy sources and electrification. Since many organizations are constantly under the close supervision of stakeholders who want to see significant improvement quickly, it is clear that they need the guidance and support of an organization like this to guide them.
Universal Plant Services' Marketing Manager, Laurie Schults, states, "We take pride in working with our clients to understand their unique situation, recognizing that many want to make wise and supportive energy transitions, but they often lack the insight and support to make that possible. We view it as our job to help them to learn what their options are, navigate their specific areas of concern, such as costs or implementation, and then create a customized plan for achieving their goals. It's this hands-on support that allows many organizations to reduce their carbon footprint in an effective manner while still ensuring the work they do is still getting done efficiently."
Universal Plant Services works with most industries to create solutions for energy transition. This is often done using renewable fuels and resources. Examples include biofuel and renewable diesel conversions, the use of synthetic gas production, renewable natural gas plants, and landfill gas collection and distribution equipment installation and maintenance.
Managing Energy Transition for Industrial Companies
Universal Plant Services continues to operate at the highest level possible to remain innovative and at the top of their game when it comes to transition options. They work with organizations of all sizes, including small to medium startups and industry giants that have been in place for decades.
Many industrial companies are committed to change. With the guidance and support of University Plant Services, they can effectively make the transition with a keen eye on costs and operational efficiency. Since fuel costs continue to rise, it is even more important for organizations of all sizes to take the time to make these transitions.
About Universal Plant Services
Universal Plant Services provides energy transition support for industrial companies. They review the current operations in place and offer recommendations for improvements. This could include new, more efficient solutions that work to reduce costs and improve green initiatives for the company, appeasing stakeholders of all types. They also work to consistently reduce challenges that often make it difficult for organizations to get the support they need when transitioning.
To learn more about Universal Plant Services and their energy transition services, contact the organization through their website at https://universalplant.com/energy-transition/.
Media Contact
Company Name: Universal Plant Services
Contact Person: Laurie Shults
Email: Send Email
Phone: 281-479-6000
Address:806 Seaco Court
City: Deer Park
State: TX
Country: United States
Website: https://universalplant.com/