Walk Time Reduction a Direct Benefit of Kivnon AGVs Reports Industrial Technology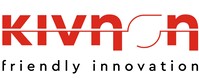 Rob Britt, Sales Engineer at Kivnon sees the increased use of AGV automation reducing walk time in warehouses and manufacturing operations. Read the recent article in Industrial Technology magazine.
Britt asserted there are not enough hands to fulfill all the online orders. Consumer expectations are higher than ever, with same day delivery a requirement, and a four hour window preferred. Reducing the walk time for ongoing logistics transporting is a quantifiable metric for generating automation cost-justification.
According to Britt, "The amount of labor costs embedded in walk time is extraordinary especially for manufacturing and warehouse distribution centers operating three shifts a day. The main problem is that pickers can spend more than 70% of picking time simply walking around racks and rooms while looking for items. Reducing walking time by optimizing pickers' routes can be accomplished by increasing pick speed and multiple picking orders. Automation minimizes the time required to pick items, thereby reducing walk time, and collecting items in optimal route."
"Since there is often a highly repetitive nature of this back and forth facility product movement, boredom frequently sets in, and employee engagement evaporates. It is far better for raw materials to be transported to various work cells. Many managers have found success with integrating cellular manufacturing work cells to an operation because it brings equipment, people, and processes to a single location achieving higher productivity and throughput," added Britt.
Industrial Technology is an international magazine focusing on machines, plants, components, automation, plastic, industry 4.0, and steel.
About Kivnon:
Kivnon offers a wide range of autonomous vehicles (AGVs/AMRs) and accessories for the transport of goods, using magnetic navigation or mapping technologies, that adapt to any environment and industry. The company offers an integral solution to customers. Kivnon products are characterized by their robustness, safety, precision, and high quality. Each product has been designed with a user-friendly philosophy creating a pleasant, simple to install, and intuitive work experience.
The company offers a wide range of mobile robotics solutions automating different applications within the automotive, food and beverage, logistics and warehousing, manufacturing, and aeronautics industries. Complete the 2022 ROI Kivnon AGV/AMR inquiry form. Follow Kivnon on Twitter @KivnonUSA.
Media Contact
Company Name: Kivnon
Contact Person: Rob Britt
Email: Send Email
Phone: (947) 228-1316
Address:37640 Hills Tech Drive
City: Farmington Hills
State: MI
Country: United States
Website: https://www.kivnon.com/