Executive Leadership Development Coach and Author, Ruth Esau, Honored as a Finalist in International Book Contest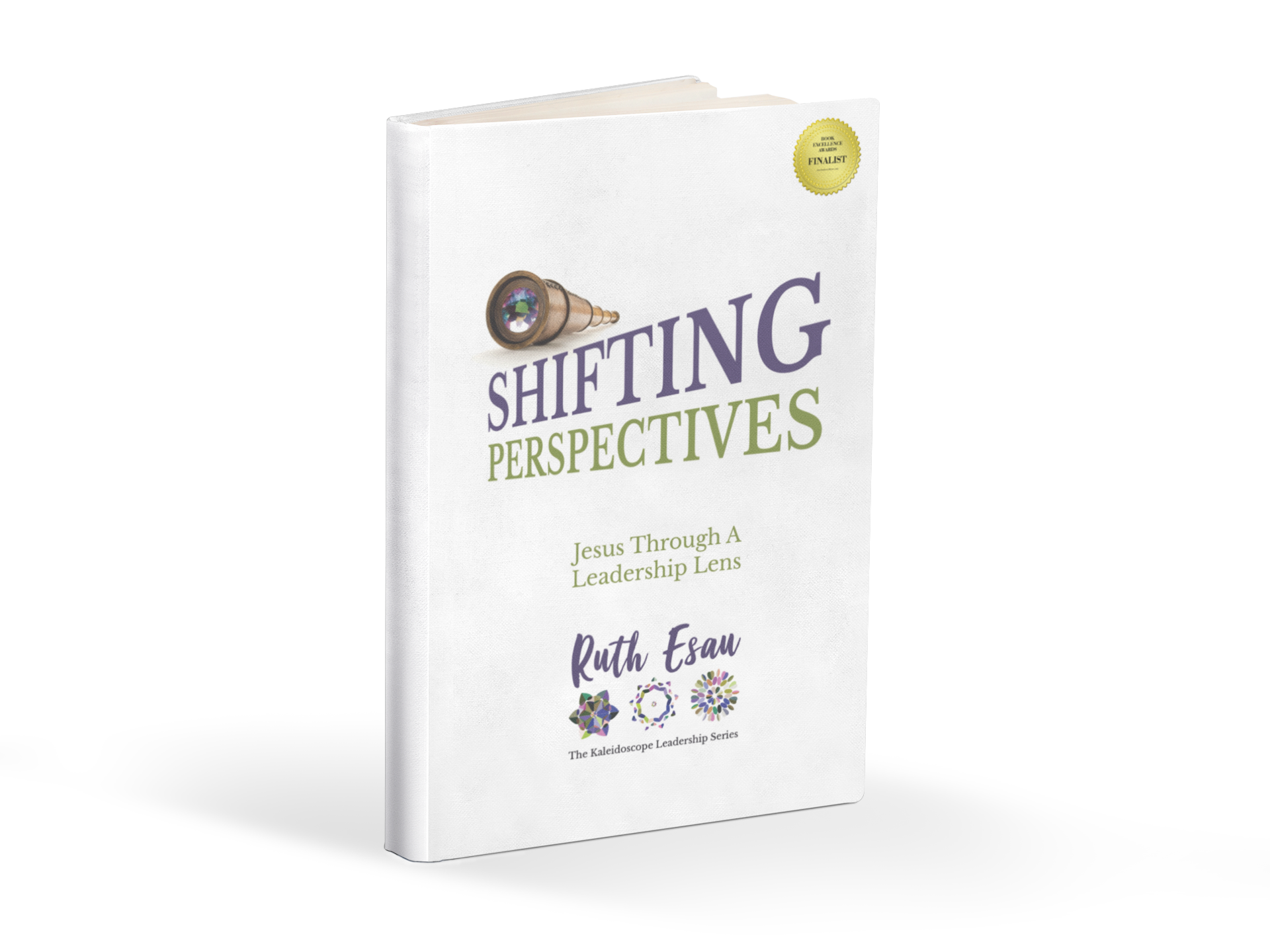 Shifting Perspectives, Jesus Through a Leadership Lens is recognized for excellence in writing, design and overall market appeal.
Shifting Perspectives, Jesus Through a Leadership Lens by Ruth Esau offers an inspired and practical approach to ongoing leadership growth. Using the Book of Mark from the Bible as a foundation, the book dives deeply and knowledgeably into the many leadership practices individuals can adopt for themselves in order to establish a dynamic and effective leadership culture within their organization.
Shifting Perspectives was named a Finalist in the Leadership category of the 2022 Book Excellence Awards. The awards competition is dedicated to recognizing both independent and traditionally published authors and publishers for excellence in writing, design and overall market appeal in over 100 countries around the world.
"I am excited that the Book Excellence Award will help me get my book into the hands of those who need it most," says Ruth Esau. With over 30 years of experience as an executive leadership development coach and facilitator, Ruth's mission is to inspire leaders to focus, reflect, and take bold action. "Shifting Perspectives was written to provide thought provoking themes and ideas to challenge leaders to grow personally, and then travel the leadership journey with their people to create a culture of dynamic and effective leadership practices."
After reading, Shifting Perspectives, readers will understand how and what Jesus did as a leader, and what drove His attitudes, actions and behaviors. Readers will learn what it means to be a focused and values-driven leader, along with the mindset required to maintain a solid identity and purpose. A must read in the leadership and personal development genre, readers will have the chance to engage with practical lessons that will help them view their work as a leader through a fresh, life-changing perspective.
Shifting Perspectives has received positive reviews from some of the most well-renowned authors, journalists, and leaders around the world. "Ruth Esau knows leadership. Even more, she knows Jesus—the one who, as she says, is "the real essence of leadership." This book is more than merely another enumeration of leadership principles or manual on leadership skills. It is a saturation in the life of Jesus as portrayed in the gospel of Mark, and from that saturation a distillation of Jesus' way as a leader. Many books are written to sharpen us as leaders; this one's written to deepen us," wrote Mark and Cheryl Buchanan.
Shifting Perspectives is available for sale on Amazon, Barnes & Noble, Apple iBooks, Kobo, Nook and Google Play. Readers who would like to connect with Ruth personally are invited to attend her Transformational Facilitation Training, a once in a lifetime opportunity where individuals can work with Ruth to become an inspiring and life changing facilitator and coach. The training is designed to develop one's confidence, competence and capacity as a leader instead of simply acquiring more knowledge. This training is available at a discounted rate until June 30th, 2022.
For more information, please visit: https://RuthEsau.com
About the Author
Ruth Esau is an award-winning author, speaker, educator, facilitator, and coach. With over 30 years of executive leadership development experience, Ruth brings a qualified heart, mind and pen to her work.
Founder of Inspired to Lead, a platform that invests in the lives of leaders in the non-profit and ministry sectors, Ruth focuses on developing leaders within organizations to help define and shape its language and culture, ensuring a sustainable future for the people and organization as a whole.
Ruth is the author of the Kaleidoscope Leadership Series, which includes the What-If Leadership Journal: The intentional pursuit of being, knowing and doing, and Shifting Perspectives: Jesus Through a Leadership Lens, which was named a 2022 Book Excellence Award Finalist. In her writings, Ruth focuses on the strength of relational wealth, which paves the way for transformational growth in leaders.
Connect with Ruth Esau:
Facebook: https://www.facebook.com/InspiredToLead
LinkedIn: https://www.linkedIn.com/in/ruthesau-91886729
Instagram: https://www.instagram.com/inspiredtoleadYYC
Blog: ruthesau.com
Media Contact
Company Name: Author News Network
Contact Person: Media Relations
Email: Send Email
Country: United States
Website: authornewsnetwork.com