Brian Rankin Of Salisbury, NC Officially Signs Rankup Ent. To 3Seven Inc./The Orchard
Brian "B. RANK" Rankin CEO of RANKUP ENTERTAINMENT in Salisbury, N.C. has signed with 3Seven INC./ The Orchard for global distribution of its artists. Brian has been in music since the early 80's working his way from being a DJ and studying true HIP HOP, to being a producer and Co-Owner of a local record label called IZIMI-MIKON in the 90's to where he learned to wear many hats in the music business such as Brand Labeling to Artist Marketing . He currently now run his own commercial recording studio called RANKUP STUDIO also in his home town of Salisbury after founding the Major Record Label RANKUP ENTERTAINMENT. Brian also has been an A&R and coaches upcoming artists to share his years worth of music experience with the next generations to come such as CHEZdotSANTANA, Brazy Luca, Devin McCain, CELL and many others. His primary goal is to project a different light onto the already saturated Music Industry and bring a new lane of Artist's/Music to change the Game to where real talented Musicians get a fair shot that deserve to be heard from small cities such as his own and brought to the forefront.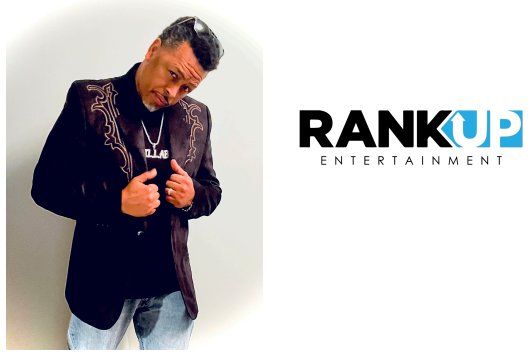 Now, in 2022, he plans to put out his artists on his record label to Major distribution and Marketing through 3SEVEN INC. and The Orchard. The ]irst Artist Up that he will be pushing to the masses is CHEZdotSANTANA a local artist from Salisbury N.C. that's been grinding for years to make his mark and has put the work in and showed he's ready to go to the next level. Brian says this is the year to RANK UP to the next phase in his music career by setting a standard with artists creativity instead of what's popular by default.

About 3Seven INC.
At 3SEVEN we are Powered by Sony Orchard, our mission is to bring a showcase of premier talent to the world. Our focus is on developing and executing top line strategies that foster careers of longevity and success. Our goal is to provide our clients with an experience in entertainment that is unprecedented, unmatched, and unforgettable. Our values are encompassed as the embodiment of hard work, loyalty, relentlessness and dedication to our people and our products. At 3SEVEN we're not only a Label but a Beacon in the entertainment industry. 3SEVEN INC is founded by KeraNicole Pullium Ross, who has held several roles in the music industry, working her way from Marketing Manager to executive level and functioning as a major player. In the last 15 years, she has worked for countless major and independent record labels, artists and other entities in over 13 countries. For further information, visit www.3seveninc.com

About The Orchard
The Orchard, now in its 25th year, is a full-service music distribution company operating in more than 45 cities worldwide. The Orchard's comprehensive artist & label services offering harnesses innovative technology, transparent data analysis, and expertise to reach fans and grow audiences. Offerings include digital and physical sales and marketing, advertising, sync and brand partnerships, rights management, video monetization, collaborator splits and royalty accounting, publishing administration and more. Championed by an exceptional community of music lovers and experts, The Orchard empowers creators and entrepreneurs to grow and adapt in the dynamic, global industry. For further information, visit www.theorchard.com
Media Contact
Company Name: 3SEVEN INC
Contact Person: Kera Ross
Email: Send Email
Phone: 510-326-7958
Country: United States
Website: 3seveninc.com