Jesika Goodwin Signs RealWavy Ent. To 3Seven Inc./The Orchard Elevating Ohio To The Next Level
Jesika E.W. Goodwin aka "Devi Lyrika" CEO of RealWavy Ent. in Springfield, Ohio has signed with 3Seven Inc./ The Orchard for global distribution of their artists. Jesika has been a musician all of her life. She spent some time learning to play different instruments, and sang in numerous choirs and groups, but using her voice has always been her favorite way to make music. At 6, she got to sing with The Temptations live and that inspired her to then begin singing at local funerals, weddings, school events and church events.
Determined to invest in herself and her music, she pursued a career in Nursing and finished in 2018 all while doing music on the side. In 2020, Jesika did shows with artists such as YFN Lucci, Lil Boosie, Mulatto, and Blac Youngsta. She also played a small role in two short films produced by Bryon Jones, "Russian Roulette" and "In The Way." She released singles "I Feel Good", "Johnny Bravo", and "Don't Know Why". She went on to travel along the east coast doing shows in cities such as Nashville, Charlotte, and Miami going into 2021.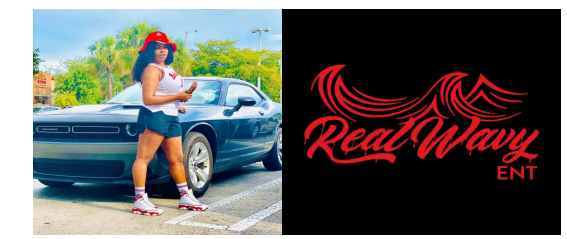 Now, in 2022, she has turned her attention to the business side of the music industry and has started her own record label and now has distribution and marketing through 3Seven and The Orchard. She comes from a place that has a need for a music outlet. She wants to give artists that are from where she is a from a chance to have their music distributed and marketed on a major level because that area has never had that before and those artists can benefit from the services provided by the label. She will also be distributing her own music through the label and utilizing the services as well. Her latest single "23 Forever" was released May 13, 2022 in dedication to her niece that was murdered this year.

Kera Nicole Pullium of 3SEVEN INC. has signed with Legend Group Records/The Orchard for global distribution of its artists. Kera Nicole Pullium has held several roles in the music industry, working her way from Marketing Manager to executive level and functioning as a major player. In the last 15 years, she has worked for countless major and independent record labels, artists and other entities in over 13 countries. She has brought her knowledge and experience to music panels, seminars and universities.
The Orchard, now in its 25th year, is a full-service music distribution company operating in more than 45 cities worldwide. The Orchard's comprehensive artist & label services offering harnesses innovative technology, transparent data analysis, and expertise to reach fans and grow audiences. Offerings include digital and physical sales and marketing, advertising, sync and brand partnerships, rights management, video monetization, collaborator splits and royalty accounting, publishing administration and more. Championed by an exceptional community of music lovers and experts, The Orchard empowers creators and entrepreneurs to grow and adapt in the dynamic, global industry.
For further information, visit www.theorchard.com
Media Contact
Company Name: 3SEVEN INC
Contact Person: Kera Ross
Email: Send Email
Phone: 510-326-7958
Country: United States
Website: 3seveninc.com