Diamond Prices Don't Deter Texans from Getting Engaged
June 21, 2022 – Allen, Texas – Despite the recent increase in diamond prices, Texans continue to get engaged at a rapid pace. Engagement ring sales have not slowed because of the price increase, according to Allen Gold and Silver Exchange, a jewelry and coin shop in Dallas. "People are still buying diamonds," said the store's manager, Todd Bales. "If they want something special, they'll find a way to get it."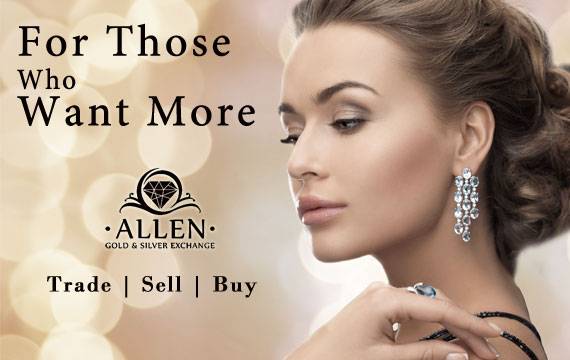 Todd Bales went on to say that "the average price for an engagement ring at the store is around $2,000, but some rings can go up to as much as $18,000 and sometimes even more." Adding, that he has seen an increase in people trading in diamonds, gold, and other exceptional jewelry in the Allen, Plano, Garland, Dallas, Arlington, and Fort Worth, TX areas. As the current economic situation has an impact on all aspects of daily life, the jewelry industry has noticed that people are still prioritizing special purchases.
Allen Gold and Silver Exchange is uniquely positioned to assist clients with a wide range of requirements. The diamond ring shopper stands out. Recognized as an industry leader and a reputable licensed and accredited jewelry buyer, the company has a large inventory and is thus able to offer couples looking to get engaged affordable prices at a time when diamond prices are increasing.
Allen Gold and Silver Exchange also has a wide selection of loose diamonds and gemstones, as well as one of the best jewelry selections in Texas. As a result, as diamond prices rise, they can mitigate the impact of rising costs on their customers. Furthermore, the firm maintains lower overhead costs than big box or chain stores to further reduce costs at a time when diamond prices are high, and demand remains buoyant.
Aside from the continued call for diamond engagement rings, Allen Gold and Silver Exchange has seen an increase demand for other jewelry items such as designer jewelry, gold, luxury watches, platinum, and silver. All of this suggests that, despite the current economic outlook, Texans continue to seek out and invest in high-quality jewelry.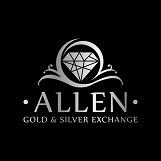 About Allen Gold and Silver Exchanged:
Headquartered in Allen, Texas, the company is a reputable jeweler known for buying, selling, and trading jewelry. Renowned for its extensive selection of high-quality jewelry, the beloved jeweler has received recognition and attention from media outlets such as ABC News, Fox News, NBC, and the CW, to name a few, as well as a slew of five-star reviews from satisfied customers.
CONTACT: To learn more about the Allen Gold and Silver Exchange, the current diamond market, or to arrange an interview for an article, please contact us.
Website: https://www.allengoldandsilverexchange.com/
Facebook:
https://www.facebook.com/toddagse/
https://goo.gl/maps/dZ7HULFziFEwhnFUA
https://www.youtube.com/watch?v=5L_QLPY4R0c
Media Contact
Company Name: Allen Gold and Silver Exchange
Contact Person: Manager
Email: Send Email
Phone: (469) 403-8356
Address:550 S Watters Rd Suite 164
City: Allen 75013
State: TX
Country: United States
Website: www.allengoldandsilverexchange.com