Mysty the Mystical Unicorn is Named a Finalist in 2022 Top Book Award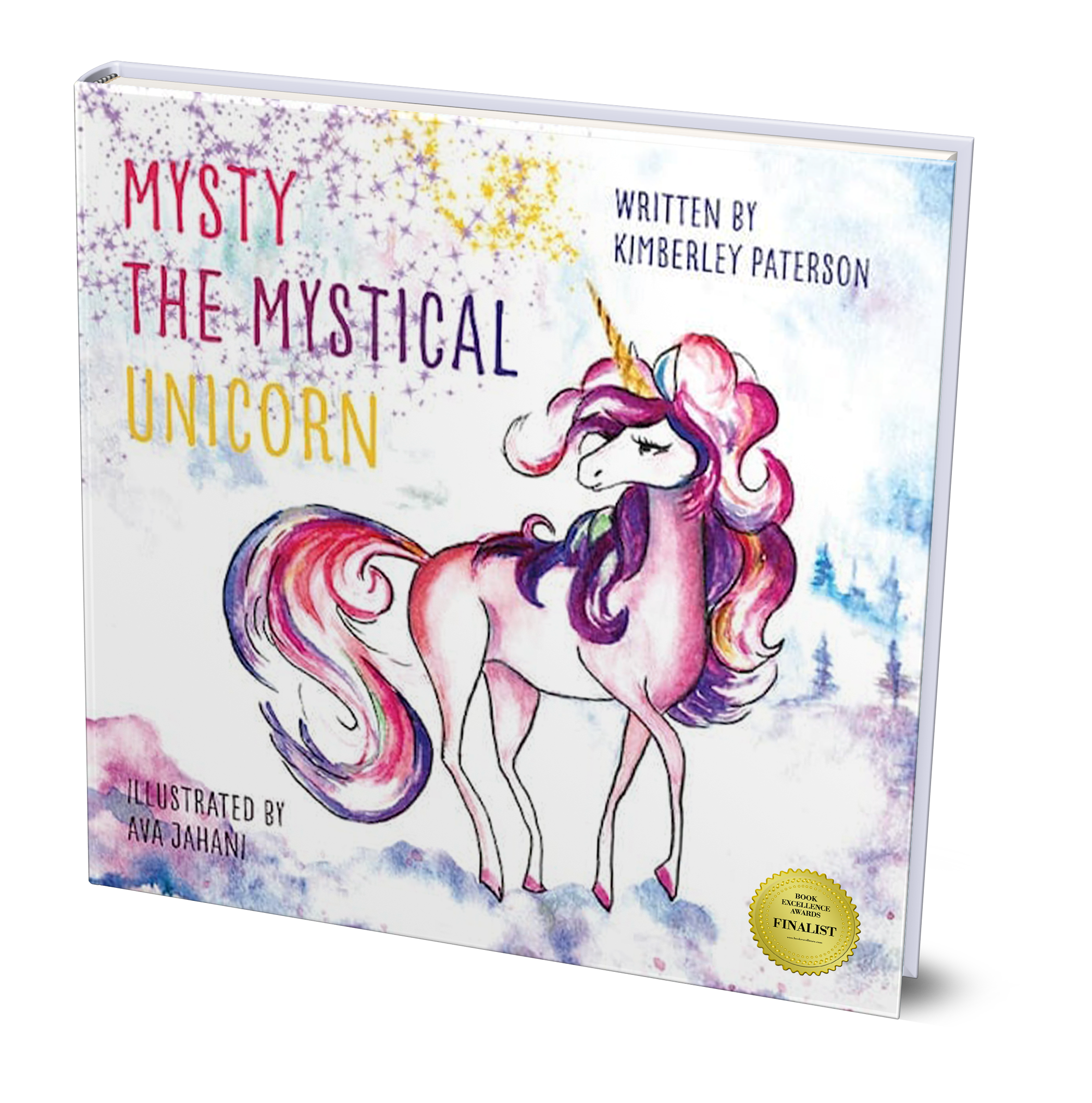 Mysty the Mystical Unicorn is recognized as a top 2022 book award finalist in a competition that celebrates excellence in books all around the world.
Mysty the Mystical Unicorn by Kimberley Paterson is an imaginative children's picture book that encourages children to chase their dreams, always believe in themselves and never give up. Set in a beautiful, enchanting universe, the book follows the adventures of a magical unicorn named, Mysty, in a place where the fun never ends and a reader's imagination can soar to new heights! Mysty the Mystical Unicorn was named a Finalist in the Picture Book Preschool category of the 2022 Book Excellence Awards. The international book award competition recognizes books for excellence in writing, design and overall market appeal. The competition celebrates both independent and traditionally published authors in over 100 countries around the world.
"It was an honor when my debut book, Frankie the Ferret, was selected a winner in the Book Excellence Awards. It is an even greater honor that my new book Mysty is also a finalist! Thank you for the recognition," says author, Kimberley Paterson. A multi-award-winning author, Paterson is an expert at crafting inspiring stories that reflect the boundless possibilities of all children. "Mysty is dedicated to my only granddaughter to provide inspiration for her and other children to achieve their dreams, always believe in themselves and never give up! Dreams really do come true!"
Written in creative, rhyming verse, the story is brought to life with colorful illustrations that showcase Mysty and her magical friends in imaginative scenes and settings. Parents, educators and caregivers will love reading this story aloud, appreciating the positive messages and ideas, and children will have their minds filled with endless possibilities this wonderful world can bring. "I believe in the power of reading for young minds, I feel that learning to read can open plenty of new opportunities for learning, growing and developing as well as providing relaxation and enjoyment," says Paterson. Full of whimsy and adventure, the book encourages children to turn their dreams into reality, reminding them that even in life's most challenging moments, a dash of effort and strength can make anything possible.
A highly sought-after storyteller, Paterson's work has received positive reviews from some of the most well-renowned authors, journalists, and reviewers around the world. Rose M. from Amazon wrote, "I love the bright colorful illustrations and the sweet rhyming verse. This would be a nice gift for any child." Another Amazon Reviewer writes, "The author does a great job of writing the story in rhyme, which is hard to do. The illustrations are pretty. The style is colorful and detailed. My children (ages 3 and 5) loved the story. It held their attention the entire time…I recommend this children's book. It is fun to read and sends a positive message."
Mysty the Mystical Unicorn is available for sale on Amazon, Barnes & Noble, and other online bookstores. Readers, parents, educators and caregivers are encouraged to purchase their copy today.
About the Author
Kimberley Paterson is the multiple award-winning author of creative children's books that inspire children to focus on their imagination and always believe in themselves! Her debut title, Frankie the Ferret, explores the daily adventures of Kimberley's rambunctious pet ferret. Her second title, Mysty the Mystical Unicorn, showcases the magical adventures of an amazing unicorn in a place where the fun is never-ending and one's imagination can soar to new heights.
Kimberley is the mother of two children and the grandmother of four amazing little people who were the inspiration for this book. She currently lives in the countryside in Claremont, Ontario, Canada with her spouse, Doug, along with their chocolate lab, Molly, and orange and white tabby, Tucker.
To learn more about Kimberley, visit: https://www.kimberleyannpaterson.com/
Connect with Kimberley Paterson:
Facebook: https://www.facebook.com/kimberley.paterson921
Twitter: https://twitter.com/KimberleyPater4
LinkedIn: https://www.linkedin.com/in/kimberleyannpaterson
Instagram: https://www.instagram.com/kimberleyannpaterson/
YouTube: https://www.youtube.com/channel/UCltxLB286A6evL4493DN15w/featured
Goodreads: https://www.goodreads.com/author/show/20156774.Kimberley_Paterson
Media Contact
Company Name: Author News Network
Contact Person: Media Relations
Email: Send Email
Country: United States
Website: authornewsnetwork.com