Tuberculosis Market Is Expected To Grow During the Forecast Period (2019-2032), DelveInsight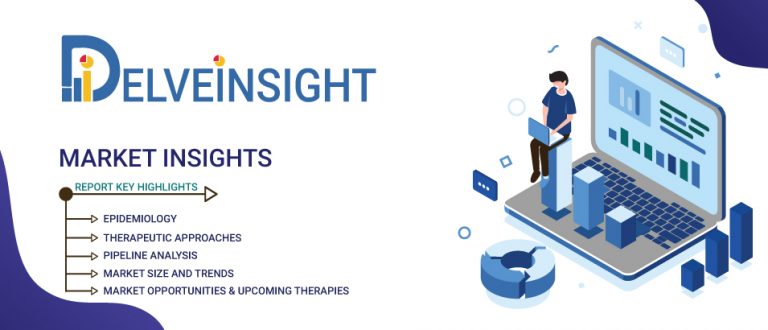 DelveInsight's Tuberculosis Market Insights, Epidemiology, and Market Forecast-2032″ report delivers an in-depth understanding of the Tuberculosis, historical and forecasted epidemiology as well as the Tuberculosis market trends in the United States, EU5 (Germany, Spain, Italy, France, and United Kingdom) and Japan.
The Tuberculosis market report provides current treatment practices, emerging drugs, Tuberculosis market share of the individual therapies, current and forecasted Tuberculosis market Size from 2019 to 2032 segmented by seven major markets. The Report also covers current Tuberculosis treatment practice/algorithm, market drivers, market barriers and unmet medical needs to curate the best of the opportunities and assesses the underlying potential of the Tuberculosis market.
Tuberculosis: An Overview
Tuberculosis (TB) is a potentially fatal infectious illness affecting mostly the lungs. Tuberculosis is transmitted from person to person through tiny droplets discharged into the air by coughs and sneezes.
Download a sample copy of the market report- https://www.delveinsight.com/sample-request/tuberculosis-market
Tuberculosis: An Overview
Tuberculosis (TB) is an ancient human disease caused by Mycobacterium tuberculosis which mainly affects the lungsmaking pulmonary disease the most common presentation. The organ system most commonly affected includes the respiratory system, the gastrointestinal (GI) system, the lymphoreticular system, the skin, the central nervous system, the musculoskeletal system, the reproductive system, and the liver. Tuberculosis is curable and preventable.
Tuberculosis Symptoms and Diagnosis
Common symptoms of active lung TB are cough with sputum and blood at times, chest pains, weakness, weight loss, fever and night sweats. WHO recommends the use of rapid molecular diagnostic tests as the initial diagnostic test in all persons with signs and symptoms of TB as they have high diagnostic accuracy and will lead to major improvements in the early detection of TB and drug-resistant TB Diagnosing multidrug-resistant and other resistant forms of TB as well as HIV-associated TB can be complex and expensive. It is particularly difficult to diagnose in children.
Tuberculosis Causes
Tuberculosis is caused by bacteria that spread from person to person through microscopic droplets released into the air. This can happen when someone with the untreated, active form of tuberculosis coughs, speaks, sneezes, spits, laughs or sings. Although tuberculosis is contagious, it's not easy to catch. Most people with active TB who've had appropriate drug treatment for at least two weeks are no longer contagious.
Tuberculosis Stages
Tuberculosis (TB) is a chronic, progressive mycobacterial infection, often with a period of latency following initial infection. Tuberculosis may occur in 3 stages:
• Primary infection
• Latent infection
• Active infection
M. tuberculosis bacilli initially cause a primary infection, which uncommonly causes acute illness. Most (about 95%) primary infections are asymptomatic and followed by a latent (dormant) phase. A variable percentage of latent infections subsequently reactivate with symptoms and signs of disease.
TB is a treatable and curable disease. Active, drug-susceptible TB disease is treated with a standard 6-month course of 4 antimicrobial drugs that are provided with information and support to the patient by a health worker or trained volunteer. Without such support, treatment adherence is more difficult.
The Tuberculosis market outlook of the report helps to build a detailed comprehension of the historic, current, and forecasted Tuberculosis market trends by analyzing the impact of current Tuberculosis therapies on the market, unmet needs, drivers and barriers, and demand for better technology.
This segment gives a thorough detail of Tuberculosis market trend of each marketed drug and late-stage pipeline therapy by evaluating their impact based on the annual cost of therapy, inclusion and exclusion criteria's, mechanism of action, compliance rate, growing need of the market, increasing patient pool, covered patient segment, expected launch year, competition with other therapies, brand value, their impact on the market and view of the key opinion leaders. The calculated Tuberculosis market data are presented with relevant tables and graphs to give a clear view of the market at first sight.
Request a sample copy of the market report- https://www.delveinsight.com/sample-request/tuberculosis-market
Tuberculosis Market Report Scope
The report covers the descriptive overview of Tuberculosis, explaining its causes, signs and symptoms, pathophysiology, diagnosis and currently available therapies
Comprehensive insight has been provided into the Tuberculosis epidemiology and treatment in the 7MM
Additionally, an all-inclusive account of both the current and emerging therapies for Tuberculosis is provided, along with the assessment of new therapies, which will have an impact on the current treatment landscape
A detailed review of the Tuberculosis market; historical and forecasted is included in the report, covering drug outreach in the 7MM
The report provides an edge while developing business strategies, by understanding trends shaping and driving the global Tuberculosis market
Tuberculosis Market Report Highlights
In the coming years, the Tuberculosis market is set to change due to the rising awareness of the disease, and incremental healthcare spending across the world; which would expand the size of the market to enable the drug manufacturers to penetrate more into the market
The companies and academics are working to assess challenges and seek opportunities that could influence Tuberculosis R&D. The therapies under development are focused on novel approaches to treat/improve the disease condition
Major players are involved in developing therapies for Tuberculosis. The launch of emerging therapies will significantly impact the Tuberculosis market
A better understanding of disease pathogenesis will also contribute to the development of novel therapeutics for Tuberculosis
Our in-depth analysis of the pipeline assets across different stages of development (Phase III and Phase II), different emerging trends and comparative analysis of pipeline products with detailed clinical profiles, key cross-competition, launch date along with product development activities will support the clients in the decision-making process regarding their therapeutic portfolio by identifying the overall scenario of the research and development activities.
Table of Content
1. Key Insights
2. Executive Summary
3. Competitive Intelligence Analysis
4. Market Overview at a Glance
5. Disease Background and Overview
6. Patient Journey
7. Epidemiology and Patient Population
8. Treatment Algorithm, Current Treatment, and Medical Practices
9. Tuberculosis Unmet Needs
10. Key Endpoints of Tuberculosis Treatment
11. Marketed Products
12. Emerging Therapies
13. Seven Major Market Analysis
14. Attribute analysis
15. 7MM: Market Outlook
16. Access and Reimbursement Overview
17. KOL Views
18. Market Drivers
19. Market Barriers
20. Appendix
21. DelveInsight Capabilities
22. Disclaimer
23. About DelveInsight
About Us
DelveInsight is a Business Consulting and Market research company, providing expert business solutions for life science vertical and offering quintessential advisory services in the areas of R&D, Strategy Formulation, Operations, Competitive Intelligence, Competitive Landscaping, and Mergers & Acquisitions.
Contact Us
Yash
Media Contact
Company Name: DelveInsight Business Research LLP
Contact Person: Yash Bhardwaj
Email: Send Email
Phone: 9193216187
Address:304 S. Jones Blvd #2432
City: Las Vegas
State: NV
Country: United States
Website: https://www.delveinsight.com/