U. K. Financial Ltd. Secures a Multi-Million Dollar Line of Credit with Trustfinco Banking Institution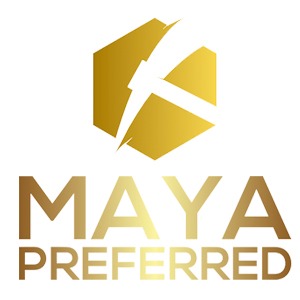 Maya Preferred (MAYP) Is about to change the cryptocurrency and financial world, by creating a new technique on how Financial Institutions leverage cryptocurrency tokens to create wealth!!!!!!
U. K. Financial Ltd. Secures a Multi-Million Dollar Line Of Credit
U. K. Financial Ltd. today announced that it has received a Multi-Million Dollar line of credit with Trustfinco Banking Institution using only Maya Preferred (MAYP) tokens as collateral. U. K. Financial Ltd. will transfer $200 million dollars (approximately 12,000 MAYP Tokens) worth of Maya Preferred (MAYP) Tokens into Trustfinco Banking Institution's secured cryptocurrency wallet.
"In return, our Company now has a substantial line of credit which will be used for the growth of the Company and for the closing of the retirement plan project for our loyal coin holders," stated Mr. Ricardo Crespo Torres, Vice President of U. K. Financial Ltd. "This transaction is just the beginning of our Company's relationship, not only with Trustfinco Bank, but with many other financial institutions."
U. K. Financial Ltd. is also committed to pledge an additional $1 Billion dollars, in tokens with Caprock Bank Australia in the near future again in return for financing and an actual investment made by the bank. "These tokens that are being pledged will never be added to our one-million coin float," according to Mr. Crespo Torres. All banks involved have agreed to hold Maya Preferred Tokens in their own portfolios.
"We are accomplishing what we have said all along and that is to leverage our tokens with financial institutions and make MAYA PREFERRED a true asset-backed stable coin that can be used for backing capital and be leveraged," stated James Dahlke, President, CEO and founder of U. K. Financial Ltd. and The Maya Preferred Project. "This accomplishment has taken our Company four years and we believe MAYP will become the #1 Cryptocurrency in the world, because our tokens are backed by gold and silver assets which allows MAYP the ability to merge financial institutions with digital currencies."
Maya Preferred (MAYP) token is currently traded on two top Coin Market Cap exchanges, Catex.io and FATBTC. The company has also secured listings for MAYP on other top CMC Exchanges, which will be announced shortly.
About Maya Preferred (MAYP) (https://mayapreferred.io/)
Maya Preferred ERC-20 (MAYP) is U. K. Financial Ltd.'s state-of-the-art ERC-20 token built on the Ethereum blockchain, and is positioned to become the first cryptocurrency back by gold and silver assets.
About TRUSTFINCO (https://trustfinco.com/)
TRUSTFINCO uses a streamlined account opening process for private banking clients.Trustfinco offer Capital Markets Services, Asset Management, Trade Finance and Depository Services.
Media Contact
Company Name: U. K. Financial Ltd.
Contact Person: Ricardo Crespo Torres
Email: Send Email
Phone: 302-613-2103
Address:160 Kemp House Ste 4-79R
City: London
State: EC1V2NX
Country: United Kingdom
Website: Mayapreferred.io