Three Major Differences Between Ruxolitinib And Ruxolitinib Cream
Ruxolitinib is a type of oral targeted therapy called a kinase inhibitor and is mainly used to treat diseases such as graft-versus-host disease, erythroblastosis, and medium-and high-risk myelofibrosis, while Ruxolitinib cream is a topical dermatological agent that is applied directly on the skin to treat a eczema, vitiligo, atopic dermatitis, and baldness. Though Ruxolitinib and Ruxolitinib cream are very different from each other, they are easily confused because they have a similar name. Changzhou Pharmaceutical Factory (CPF), a leading Ruxolitinib supplier in China, here analyzes the differences between them in terms of three major aspects to help people know more about them.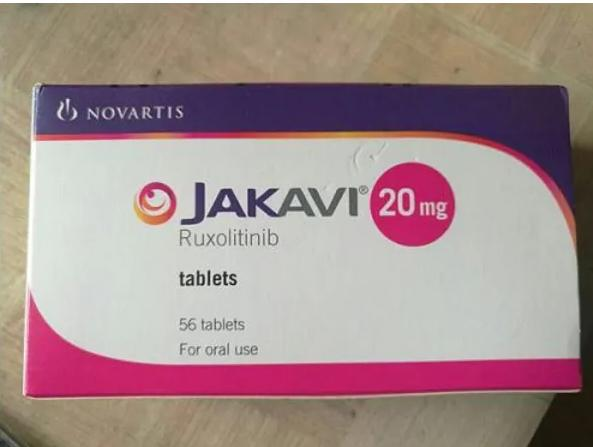 1. Indication
Ruxolitinib was approved by the FDA in November 2011 and by the European Commission in August 2012 and is a kind of targeted drug with definite indications. It is used to treat patients who suffer from three kinds of diseases, including steroid-refractory acute graft-versus-host disease, erythroblastosis, and moderate-to-high risk myelofibrosis (MF). But Ruxolitinib cream is in the development stage and fails to go on the market, so it is a topical drug for the treatment of shin disease and baldness and has no approved indications yet. However, studies have demonstrated the clinical excellence of Ruxolitinib cream in the treatment of vitiligo, atopic dermatitis and severe baldness.
2. Application method
Ruxolitinib is an oral kinase inhibitor that acts as a small molecule inhibitor of the protein kinases JAK1 and JAK2, and is the first drug approved by the FDA to treat myelofibrosis. But Ruxolitinib cream is a topical application cream that differs fundamentally from Ruxolitinib in the way it is used.
3. Side effect
Ruxolitinib has clear side effects. The most common hematologic side effects associated with its use are reduced platelet count and anemia, and the most common non-hematologic side effects are petechiae, dizziness, and headache. However, Ruxolitinib cream is still in clinical trial, so its side effects are not determined.Contact CPF to get Ruxolitinib at an affordable price, and attend clinical trial recruitment campaign to obtain Ruxolitinib cream for free.
Media Contact
Company Name: Changzhou Pharmaceutical Factory
Email: Send Email
Phone: +86 519 88821493
Address:NO. 518 Laodong East Road
City: Changzhou
State: Jiangsu
Country: China
Website: https://www.cz-pharma.com/