OroCommerce Proves Helpful for Manufacturing Mergers & Acquisitions Featured in Manufacturing Outlook Magazine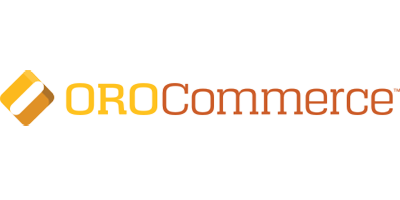 Yoav Kutner, CEO of OroCommerce was featured in the June issue of Manufacturing Outlook magazine. TR Cutler, industrial journalist, interviewed Kutner about the frequent missteps during company acquisitions which can spell disaster.
According to Kutner, "The customers from the acquiring and acquired company must have a seamless experience. The customer is less interested in the acquisition than the ease and familiarity with which orders may be processed."
The expectation of continuous revenue streams from a blended organization creates potential landmines unless the technology includes a well-thought evaluation for B2B eCommerce integration. (In some cases, the company being acquired may not have a digital presence at all.) The decision to acquire a company must be made based on financial considerations since the industrial sector is increasingly digitized.
Various methods of different distribution models are utilized creating best-practice policies and rules. Kutner believes, "Very few technologies can successfully support M&A growth. Some fundamental things are usually lacking such as having both customers, pricing, and product data all in one system (CRM + Commerce). Frequently, the ability to support multiple organizations under one platform (and one license) is not accomplished with cost-efficiency."
A good B2B eCommerce platform can be so much more than just a webshop. The complexities of B2B trade is the foundation of technology; it advances M&A activity a long way while demolishing boundaries. Consolidating systems without disrupting customer experiences, even improving them, is the required course for long-term growth.
Jacket Media is the parent company of Manufacturing Outlook magazine. The publication highlights current manufacturing trends.
About Oro, Inc.:
Oro Inc. builds customer-driven, powerful, and flexible software for B2B digital transformation. The groundbreaking flexibility of their digital solutions coupled with a robust set of B2B features available out of the box, ensures Oro's B2B eCommerce and B2B marketplace management platforms are specifically designed for manufacturers, distributors, wholesalers, and multi-channel brands. Powerful core capabilities of the products, ease of customization and implementation, and the availability of a strong and knowledgeable technology ecosystem of solution integrators ensure best-in-class efficiency and time to market.
This integrated technology solution provides a diverse range of B2B features and capabilities including:
Personalization
Localization
Built-in multi-channel CRM
Powerful workflows
Pricing engine
Multi-website and multi-warehouse support

Oro, Inc. was launched in 2012 by former Magento co-founders including Yoav Kutner, Chief Executive Officer, named a Supply & Demand Chain Executive Pros to Know recipient.
The Oro team and partners, celebrate the company's 10-year anniversary, remotely delivering innovative solutions for dynamic companies embarking on digital transformation. OroCommerce was recognized as a strong player in the eCommerce vendors' market by all major analyst firms including IDC, Gartner, and Forrester. Follow on Twitter @OroCommerce or call at (323) 591-1514.
Media Contact
Company Name: Oro, Inc.
Contact Person: Anna Korolekh, Marketing Director
Email: Send Email
Phone: (323) 591-1514
Address:1901 Avenue of the Stars Suite 1900
City: Los Angeles
State: CA
Country: United States
Website: https://oroinc.com/