IT Consultant turns Full Time Magician to save his health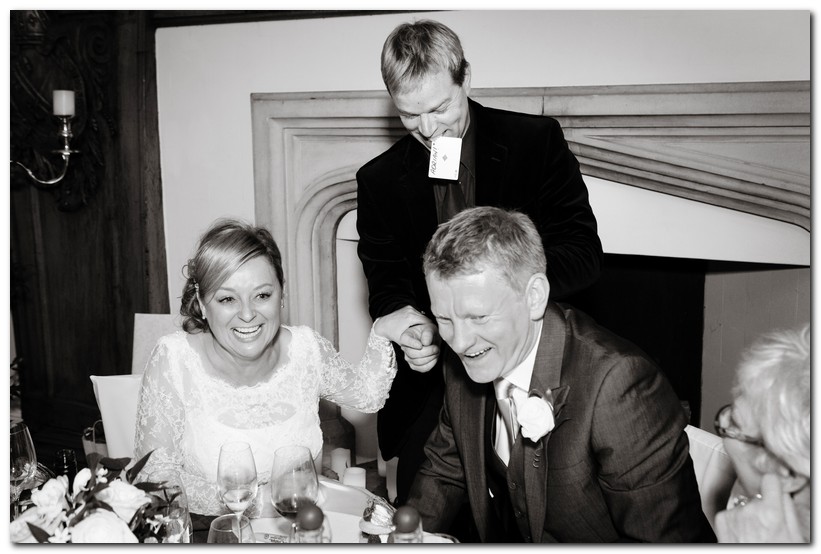 Doing what Roger loves best, making people laugh and amazing them with his Magic!
I had a choice to continue working in the high stress world of IT or making every day I go to work a happy one and attending weddings and family parties, granted the hours are different, but I am in control now of my own diary.
UK Magician Roger Lapin has turned his back on his IT career and decided that for his mental and physical health to go full time as a Magician.
Interviewer: Why the change in career from IT consultant to Magician?
Roger: I have always been a Magician at heart, performing magic at parties for friends and family, but my job was always an IT consultant, however over the last few years it has become a lot more stressful and I just didn't want to do it anymore.
IT Consultant turns Magician for less stressful life.
Hampshire Magician Roger Lapin is now living a stress free life on his own terms following a long career in IT. After his 50th birthday and looking at another 15 years of working in the high stress world of IT or being his own boss, running his own calendar and every day at work making people laugh and gasp with amazement it wasn't a difficult choice!
Roger Lapin is a Member of the Magic Circle and a lifelong performer of tricks and illusions to his friends and family but after turning 50 and his father having a life threatning heart attack, he has decided to turn his back on his full time job as an IT consultant working 70-80 hours a week and follow his passion of Magic.
Video Link: https://www.youtube.com/embed/FSqZXGCvZTM
We spoke to Roger about his life-changing decision and asked him what his reasons were.
Interviewer: So you have a steady job with a really good salary, why did you decide to leave?
Roger: At the age of 50 I realised that there is more to life than just making money, I was not satisifed in my job and it was affecting my health both mentally and physically. I was worried I was going to have a heart attack or worse. I was workign 70-80 hours a week and even during the pandemic whilst we were working at home it was even worse with the expectation to work even more. I decided on m 50th birthday that enough was enough and I should follow my passion, Magic!
Interviewer: So were your family supportive?
Roger: Well my wife was concerned about the drop in earnings, but we have nearly paid the mortgage and I had worked out I only needed to be doing about 9 gigs a month to earn about the same amount of money. So basically working 9 evenings or afternoons at weddings instead of 5-6 days a week 9-8pm every day. The decision was not that difficult.
During the pandemic I had been thinking about it and had been working on a website and marketing so now the entertainment industry has picked up I thought it was the right time.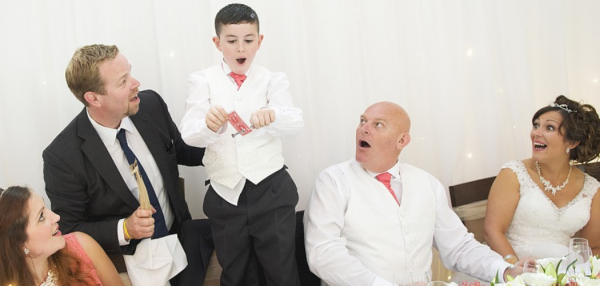 Instead of getting stress from work, i now get to bring joy and happiness to everyone that I work with.
I would say it is the dream job, as I work the hours I want, when I want and where I want, and every time I go to work it's either to a wedding or party where everyone is having a great time and are happy.
Whilst I am based between Hampshire and Dorset in the UK I often work as a Magician in London
I would recommend that everyone take a serious look at their chosen career and say it's not too late to change it!
Interviewer: How would somebody go about booking you?
Roger: The best way to book me is to head over to my website and send me an enquiry
Media Contact:
Company: Magician – Roger Lapin
Main Contact: Roger Lapin
Country: United Kingdom
Website: https://www.rogerlapin.co.uk/
Media Contact
Company Name: Magician – Roger Lapin
Contact Person: Roger Lapin
Email: Send Email
Country: United Kingdom
Website: www.rogerlapin.co.uk