Transformative Impact Of The UK Plastic Packaging Tax On The Global Cosmetics Packaging
A brand new tax on plastic packaging came into force in the UK on April 1, 2022, and any company that produces or imports plastic packaging components (empty or filled) would be charged £200 (about RMB1,668) per ton for materials containing less than 30 percent recyclable plastic in 10 or more tons within 12 months. The aim of the tax is to encourage the use of recyclable plastic in the production of plastic packaging for the cosmetics and personal care industries.
This may all sound well-intended, but the tax is likely to be a real challenge for the producers and manufacturers of beauty products. But after the announcement of the tax, L'Oreal, Unilever, Henkel and other daily chemical companies remain calm and express that they can move away from single-use plastic packaging and embrace more sustainable options, and sustainable and renewable packaging is the future of cosmetics packaging, because they have already started to transform product packaging by using recycled plastic.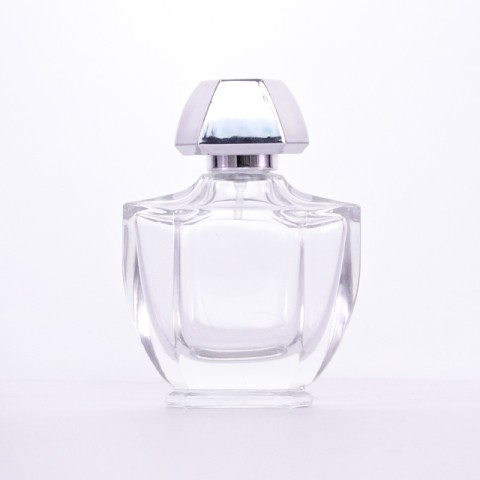 Center on blending sustainability with desirability
The future of cosmetic packaging is eco-desirability, said Brice·André, L'Oreal Global Director of Sustainable Packaging. L'Oreal is working actively to develop beauty packaging solutions that are more sustainable. For example, refills can be put into the packaging when customers use out Rosso Valentino Lipstick. By 2030, it wants to reduce the total amount of packaging in its global portfolio by 20% compared to a 2019 baseline, and will ensure that all packaging is reusable or recyclable, or made from biomaterials that can be absorbed by the soil. What's more, it calls for a major shift toward completely recyclable cosmetic packaging.
Unilever is also eager to have a try in the packaging transformation and starts to use sustainable packaging for its entire toothpaste portfolio including Signal, Pepsodent and Closeup. It plans to replace aluminum in toothpaste tubes with high-density polyethylene (HDPE), a recyclable material approved by RecyClass in Europe, Asia and North America. Richard Slater, Chief Research and Development Officer at Unilever, declares that they are creating a new generation of technologies and ingredients for packaging container cosmetic and personal care that are not only efficient, but also recyclable and sustainable.
Transition beauty business models from linear to circular
The Abbey Group, a French supplier specializing in the production of recyclable packaging materials, is well known for its excellent performance in sustainable tubing packaging innovations. It cooperated with L'Oreal to develop paper-based face cream packaging container and with Henkel and GlaxoSmithKline to develop fully recyclable toothpaste tubes.
Francois Luscan, President and CEO of Abbey Group, said that current cosmetic packaging model is linear that is featured by disposable, one-way, non-reusable packaging. Given the data that about 95 percent of plastic packaging is discarded after a single use from the Ellen MacArthur Foundation, the Abbey Group has recognized that this linear model should be transformed into a repetitive, recyclable and circular model, and recycled or refilled packaging will increase economic gains worth at least $10 billion compared to disposable packaging. It calls for transition from linear to circular model and close cooperation at every stage of the supply chain.
Parag Chaturvedi, vice president of operations at EPL Americas, which works with Unilever to produce sustainable packaging, also said that the future of beauty and cosmetics packaging must center on circularity and sustainability, and all the cosmetic companies should transfer from linear to circular, save resources, reduce wastes and protect the environment. But are consumers ready to accept the circular model of cosmetic packaging? If they are not, it may pose a huge challenge. Fortunately, the current market is actually starting to shift. More and more consumers begin to accept the refillable and reusable circular packaging model and would like to choose packaging with higher quality or even personalized packaging. And packaging container cosmetic enterprises can make use of these changing trends by offering more attractive and more functional packaging or providing customized packaging.
Don't get left behind by consumers
36 cosmetics and personal care companies and professional associations have established the EcoBeautyScore Consortium on February 22, which is expected to launch an industry-wide environmental impact assessment and scoring system for cosmetics and personal care products by the end of 2022. consumers can use industry-wide measurement methods, databases and assessment tools under the system to compare the environmental impact of products on a scale of A to E and choose more sustainable and environmentally friendly products.
China is now striving to achieve the "double carbon" strategic goals of carbon peak by 2030 and carbon neutrality by 2060. Cosmetics industry emits large amount of carbon, so it's critical to achieve the "double carbon" goal. At present, L'Oreal, Unilever and other foreign cosmetic companies in China have also taken actions to establish zero carbon factories, water recycling factories, and implement recycling empty bottles and cosmetics packaging activities. It is foreseeable that with the implementation of the "double carbon" strategy, the trend of sustainability and environmental protection that is currently sweeping the European market will also develops in China, and China cosmetic companies must be ready for it!
To help people avoid being caught out by the Plastic Packaging Tax, Uzone Group offers its insight on how to get ready. Start planning now for people packaging strategies for dealing with this new tax and take critical actions. Thinking about the changes people can begin to make now in preparation is so important. People must first assess the possible impact of the tax on people's company; if any, then design a new circular packaging model meeting the specified requirements of the tax. People should also assign workers to take tax compliance obligations.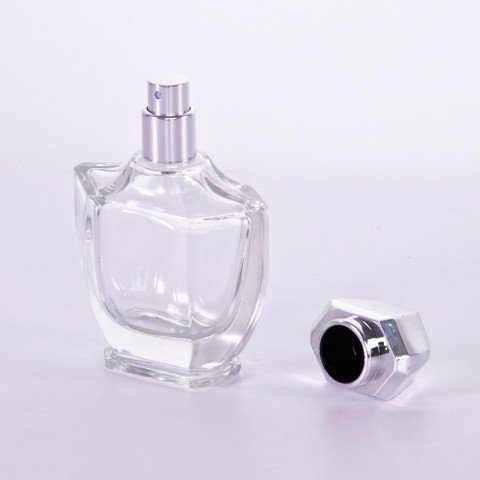 Uzone Group, founded to bridge the gap between brands wanting to develop high quality products and the cosmetics market, will continue to draw on extensive cosmetic industry knowledge and experience to help beauty brands launch products with more sustainable packaging and deliver success in the cosmetics and personal care market.
Media Contact
Company Name: Iangyin Uzone International Trade Co., Ltd.
Email: Send Email
Phone: +86-510-86005306
Address:Rm.1006-1008, Floor10, Zhifu mansion, 299# North Tongdu Rd.
City: Jiangyin
State: Jiangsu
Country: China
Website: https://www.uzo-pak.com/