AR Base To Celebrate The New Year With An Album Launch
Talented and inspirational gospel act, AR Base, announces plans to drop his new album titled "Love Soul & Fire," taking his fans on an amazing ride of different genres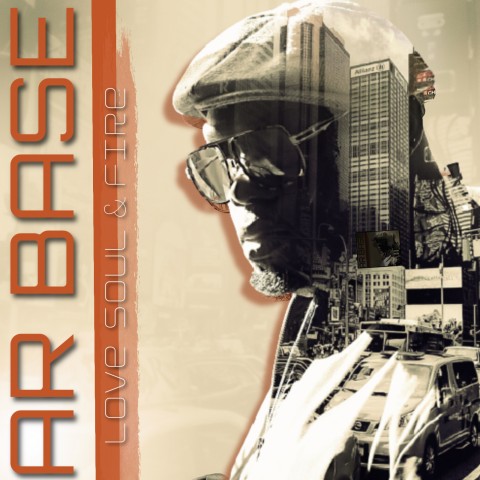 AR Base has grown in popularity over the years, known as a versatile gospel artist who uses his powerful vocals and lyrical prowess to praise God and draw his listeners closer to the Supreme Being. In a related development, the talented artist is set to drop a new album he has titled Love Soul & Fire, delving into the dynamics of this present age.
"In what is described as the last days, now more than ever AR believes this is the time to remain positive and keep on praising God. With that theology in mind, Love, Soul & Fire reaches the masses through its diverse use of worldwide musical genres by bringing Christian R&B to EDM via afro-beat, hip hop, and praise," said AR Base.
Gospel music has evolved over the years, transcending international borders and genres, with thousands of talented artists emerging from different parts of the world to bless the ears of lovers of music and taking them on a journey to the spiritual realm. However, the likes of AR Base seek to take the experience a notch higher as substantiated by his works and the soon-to-be-released Love Soul & Fire album.
The album is a follow up to AR Base's EP, which he titled Raging Soul, as he continues the dialogue of life and all of its trials in the times of the coronavirus. The launch of the album is particularly timely, in a time when the world is battling with different challenges including the pandemic and climate change. The album offers the much-needed succor and encouragement to millions of people worldwide, giving them some glimmer of hope, amidst uncertainties.
Love, Soul & Fire offers an amazing blend of different genres, including electronic dance music (EDM), hip-hop, afrobeat, and praise, ensuring that every category of listener has something to enjoy and life their souls starting the New Year.
Love, Soul & Fire will be available on all major streaming platforms for Christians worldwide.
For more information about Love, Soul & Fire and other works from AR Base, visit – www.arbase.net. AR Base also has a growing online fanbase across different platforms, including Spotify and YouTube.
Media Contact
Company Name: AR Base Records
Contact Person: AR Base
Email: Send Email
Phone: +1 310-946-8961
Country: United States
Website: www.arbase.net