KOIOS launches Quality and Reliable kitchen appliances
KOIOS has announced its new range of kitchen appliances, starting with Juicer Machine B5100, Vacuum Sealer Machine, and 850W Personal Blender BL219B.
KOIOS produces and markets small and major home appliances known worldwide for their high-quality and superior innovation. Their appliances are designed with a focus on three defining aspects of performance, convenience, and style.
While KOIOS Juicer Machine B5100 promises a low speed for fine grinding to preserve the nutritional value of vegetables and fruits such as tomato, celery, ginger, carrots, apples, and oranges, the 850W Personal Blender BL219B perfectly fit in with busy lifestyles offering users a quick and convenient solution to make delicious smoothies, juices, and more in an instant while retaining the important micronutrients thus assuring health benefits.
"We see a huge potential in the home appliances business; therefore, we continuously introduce new appliances with consumer-insight led excellent value proposition and designs," said the founder of KOIOS. "Our KOIOS Juicer Machine B5100, for example, addresses the consumer need for smooth, pulp-free juice along with enhanced safety features. The increasing customer acceptance of KOIOS appliances reflects our commitment to innovation and product quality," he added.
KOIOS Juicer Machine comes with an upgraded two-speed juice maker, which makes it ideal for juicing various fruits and veggies. This juicer machine does and has it all, from a well fabricated feed tube that can still juice thin ingredients to numerous strainers for smoothies, ice cream, and juice. Its motor comes with ten years warranty and the remaining parts come with three years warranty.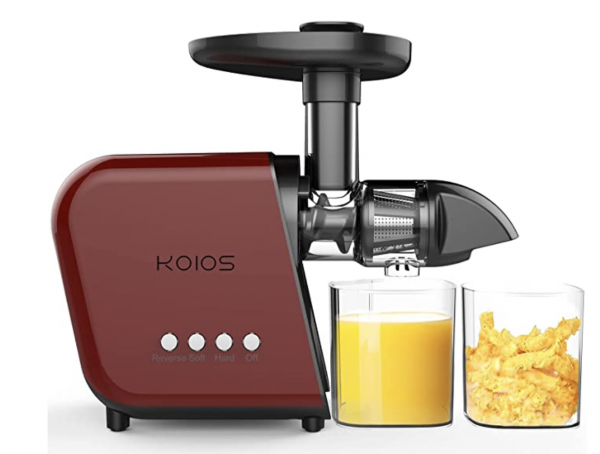 KOIOS Vacuum Sealer Machine, on the other hand, is a perfect kitchen companion for the health-conscious. It doesn't only create strong seals, it also boasts a user-friendly control panel, which gives users complete control over the vacuum-sealing process—and it's compatible with other brands of vacuum sealer bags and rolls.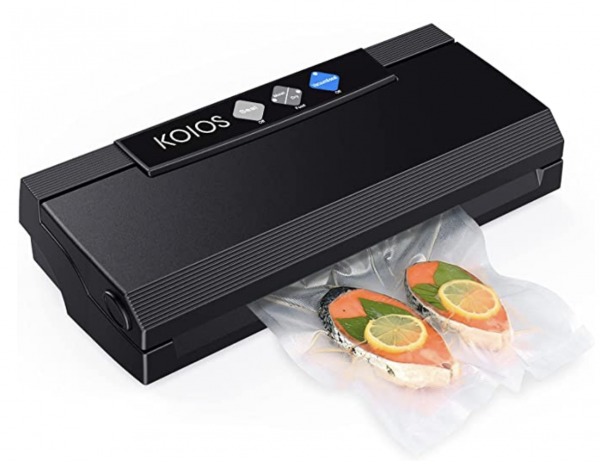 KOIOS 850W Personal Blender is a must-have kitchen gadget for creating portable smoothies–perfect for busy lifestyles, kids, and even travel. This blender has 850 watts of blending power that can pulverize fruits and vegetables, turning them into a silky-smooth drink. The blender can even crush ice, so slushie iced tea or lemonade is possible on hot days.
Chopping, blending, mixing, grating, pureeing, grinding become quick and simple tasks with a KOIOS bullet blender that make cooking more fun.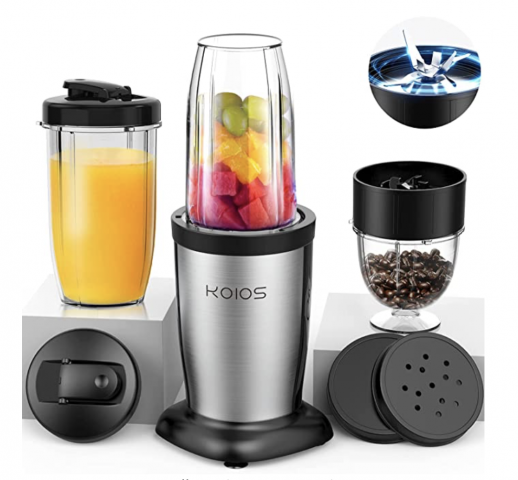 Anyone interested in the newest kitchen appliance technology may want to check out the KOIOS website or their Amazon store.
Media Contact
Company Name: KOIOS
Email: Send Email
Country: United States
Website: https://koiosshop.com