An innovative online retailer from Shenzhen has opened an Amazon store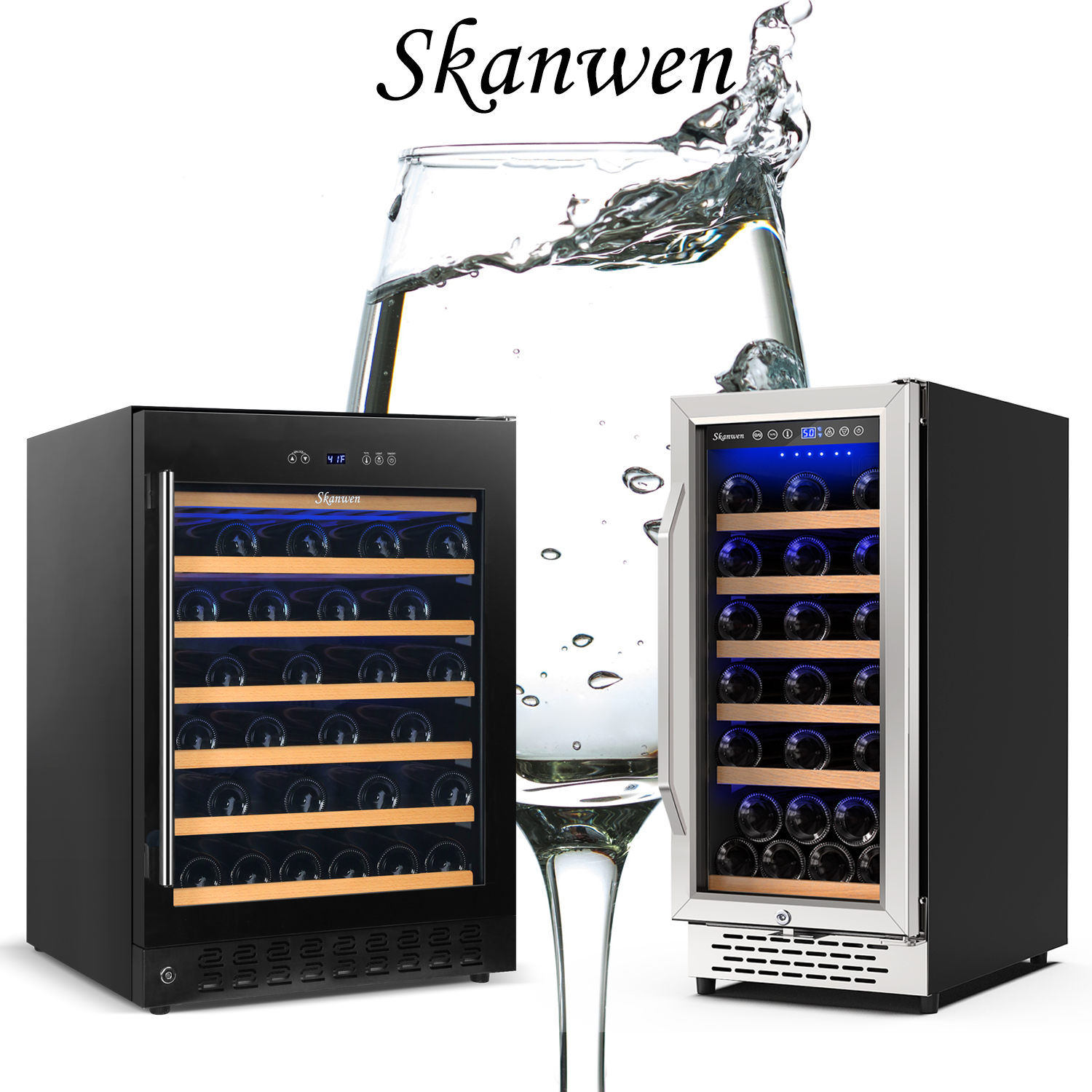 Shenzhen Yusong Technology Co., Ltd. announced the opening of an Amazon store. Skanwen's top-tier products are available in their flagship online store.
September 13, 2021 – Shenzhen, Guangdong Province, China – Shenzhen Yusong Technology, known for its cutting-edge products, is happy to market the Skanwen 24-inch Wine Cooler Beverage Refrigerator on its new Amazon store. The popular appliance has a silent compressor that is air-cooled and frost-free, an adjustable temperature range of 41-68°F, 7 layers of removable beech wood shelves, a large storage capacity of 54 bottles, an external control panel, a child lock, and an anti-touch design, ETL/CE/ROHS/MSDS certification, a long service life, and professional after-sales team support. The classic black integrated design is a perfect match for any home style.
Their Amazon store also sells a 15-inch Wine Cooler Refrigerator. Skanwen's 30-Bottle Fast Cooling Low Noise and No Fog Wine Fridge is free-standing and features a professional compressor, stainless steel, temperature memory function, and a professional compressor.
Shenzhen Yusong Technology Co. is a proud distributor of the Skanwen brand, which is known for its energy efficiency, consistent temperature, low vibration, optimum ventilation, and anti-ultraviolet rays – all of which are important factors in proper wine chilling and storage. Similarly, the refrigerators are versatile and may be used in a variety of settings, from the house to the bar to the restaurant to the office.
The Shenzhen Yusong Technology Company's Amazon site will also sell professional-style ionic blow dryers, professional blenders, air fryers, and other high-quality appliances, in addition to the Skanwen wine coolers. Their mission is to provide exceptional products at an affordable price while maintaining the greatest level of quality possible.
As online shopping continues to increase, Shenzhen Yusong Technology Company is well positioned to become a trusted and convenient online store. With a focus on customer service and satisfaction, they provide a variety of benefits to their clients. Customers who purchase from the company's Amazon store will receive a product coupon worth $50 – $100 and a 2% discount with the use of a discount promotion code. For added convenience, their products are also accessible through Amazon Prime.
About Shenzhen Yusong Technology Co., Ltd.:
Bantian International Center, Longgang District, Shenzhen, Guangdong Province, China is home to Shenzhen Yusong Technology Co., Ltd. The company has a flagship Amazon store that sells a variety of innovative Skanwen appliances. They are best known for their high-end wine cooler refrigerators, professional ionic hairdryers, high-speed blenders, and air fryers. Their goal is to provide first-rate appliances that are dependable and affordable while upholding the highest quality standards.
To learn more or to visit the Shenzhen Yusong Technology Co., Ltd. Amazon Store Website
Media Contact
Company Name: Shenzhen Yusong Technology Co., Ltd
Contact Person: Media Relations
Email: Send Email
Phone: +86 15323415108
Address:Bantian International Center, Longgang District
City: Shenzhen
State: Guangdong
Country: China
Website: amzn.to/3liknbn