Summer Heat and the Challenger: A Light-filled Awakening for Every Reader.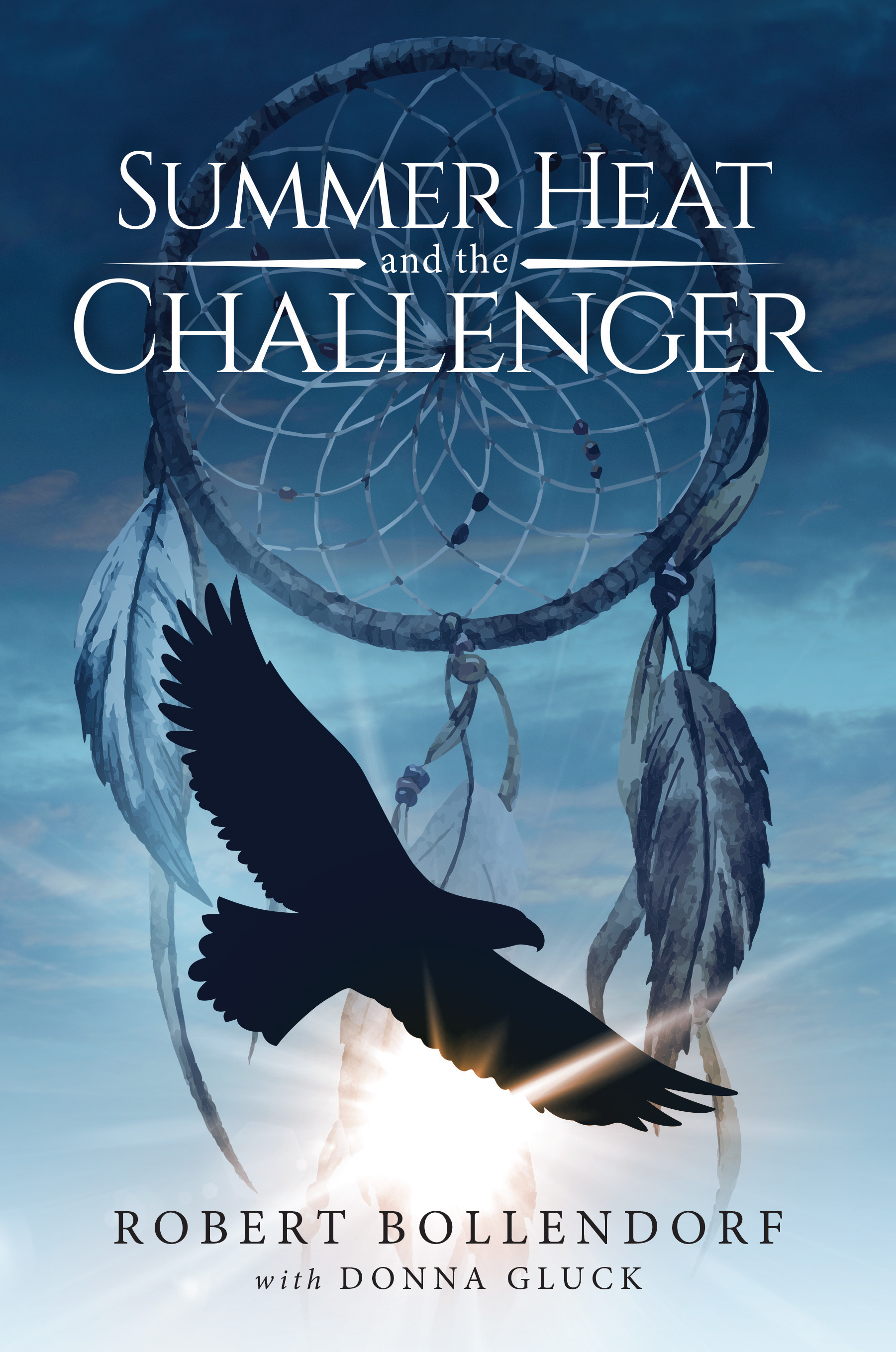 Loving someone who suffers from addiction is one of the hardest things a human being can go through. The situations and emotions a person experiences while a loved one struggles with drugs, alcohol or gambling can be completely overwhelming. But things can always be better. There is life beyond addiction and whether it is gambling or heroine, kindness helps people change. Summer Heat and the Challenger, penned by Author Robert Bollendorf, is a light-filled awakening for every reader.
The book features the lives of the Menominee culture and the rich stories of its people and other tribes throughout Wisconsin that will give you a lot of food for thought. It is stories of loss, hope, and recovery – with several intertwined stories unfolding at once and with additions of suspense throughout-lust, seduction, and a motive for murder.
Meet Police Officer Lucy Teller and her children, Jerrod and Tara. A former addict who has to work to maintain her sobriety faced the demands of being a Menominee Tribal Police officer, and, finally, the struggle of being a single parent. She was told bluntly by the Department of Children and Family Services worker that Tara and Jerrod would be taken away from her until she got help for her addiction to heroin and alcohol.
Thanks to Dr. Meany a.k.a Dr. Wolf, the addictionologist at the Maehnowesekiyah Treatment Center, his humility was one of the things that made him so well-loved and respected. Like Lucy, so many people owed Dr. Wolf their lives, yet the drug dealers resented the changes that come with sobriety. Many people, for other reasons, could be angry with him. There wasn't a lot of motivation for a drug dealer to kill Dr. Wolf. He wasn't single-handedly winning the war on drugs; as a matter of fact, the dealers were probably winning despite his best efforts. Unknown to him, his wife Gayle holds a dark secret of addiction he never knew possible.
Then there's the "Gambler" involved in the lobbyist dealing with the Native American casinos. He was discovered executed in gangland-style in the trunk of his rental car.
Every chapter breathes action-packed and exhilarating scenes, it breathes fresh life into an underrated character. It tackles real and important issues without feeling too heavy and despite those issues taking center stage, this is an entertaining, action-packed, and inspiring read that will keep your full attention to the last page.
This novel both enlightens and gives readers an exciting and satisfying literary adventure. Summer Heat and the Challenger is a stand–out, with its unique stories that focus on the lives of the culture, its people, and their backgrounds. The emotions are genuine, making the work a one-of-a-kind and a mind-opening experience.
Available in all major online retail book stores!
Kindle: https://amzn.to/3xPhlje
Paperback: https://amzn.to/3yI6NCT
Check out more: https://www.fightingaddictionwithfiction.com/
Follow on Facebook: https://www.facebook.com/AuthorRobertBollendorf/
About the Authors
DR. ROBERT F. BOLLENDORF, EDD, CADC is a Professor Emeritus of Human Services and the Director of the Drug Education Center (retired) at College of DuPage, Glen Ellyn, Illinois. Currently, he is Licensed Clinical Psychologist with a private practice in Lisle, Illinois. A native of Wisconsin who still has a cottage there, Dr. Bollendorf was named Illinois Community College Teacher of the Year for the College of DuPage.
DR. DONNA J. GLUCK, EDD, LCPC, is president of DG Counseling, a private practice in Downers Grove, Illinois, where she works with life transitions, addictions and recovery, terminal illness, and divorce. She serves as adjunct faculty at College of DuPage, Glen Ellyn, Illinois, and Benedictine University, Lisle, Illinois. A coordinator of groups in Native American studies, Donna leads spiritual retreats in Wisconsin's north woods.
Media Contact
Company Name: URLink Marketing | URLink Print and Media
Contact Person: Media Relations
Email: Send Email
Phone: 1-888-980-6523
Address:1603 Capitol Ave., Suite 310
City: Cheyenne
State: Wyoming 82001
Country: United States
Website: www.urlinkpublishing.com/