David Ewing Joins Capgemini as Global Technology Leader in Digital Customer Experience Practice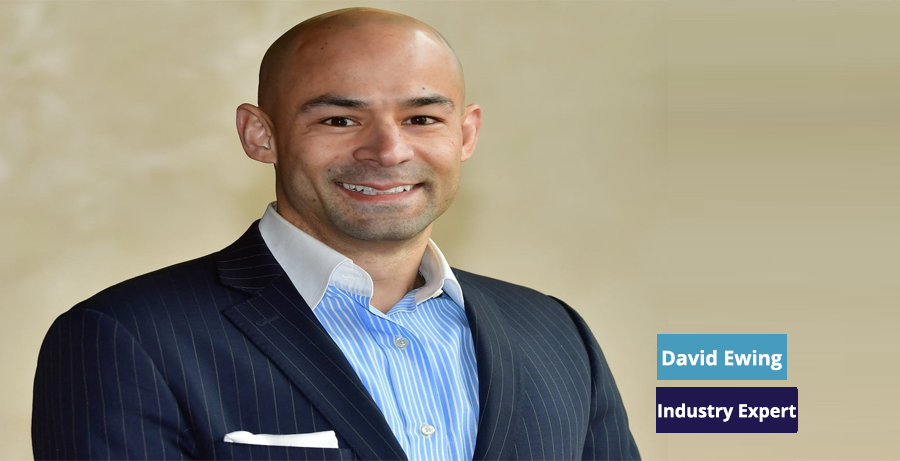 With over ten years of omni-channel and marketing expertise, David is set to lead the drive on digital marketing transformation and technology modernization at Capgemini
Multinational consulting firm Capgemini is thrilled to announce a new member of the team – David Ewing, an experienced chief digital officer. David is joining Capgemini as an expert in its digital customer experience (DCX) practice in Dallas, Texas. As an experienced team member, David will focus on supporting the company's clients with B2B & B2C marketing initiatives.
David is joining Capgemini with a world of experience which includes over 10 years of omni-channel and marketing analytics expertise. He also brings his deep expertise in building global marketing and analytics organizations that effectively leverage technology, data, analytics, and content strategy to the Capgemini team. Over the years, David has overseen brand and messaging overhauls, digital customer experience rollouts, and new go-to-market models. He was formerly the chief digital officer at GamePoint, a leading payments software-as-a-service company.
David also spent over 20 months at Verizon, a multinational telecommunications conglomerate where he led the design and integration of the AI/ML platform for Verizon Consumer Group. At Deloitte, a global management consulting firm, David served as a senior manager for over three years. Capgemini's new chief digital officer also has experience working at AT&T, the world's largest telecommunications company. In addition, David spent 9 years leading global digital marketing optimization programs for technology firms across industries ranging from financial services to eCommerce.
"Marketing is a critical pillar of any B2B company's go-to-market model, from the technology industry to industrial services and David has extensive experience building and leading high-performing marketing technology teams. He also has the vision and practical expertise necessary to help our clients build new marketing capabilities to achieve their growth aspirations," says Steve Kaplan, a Chicago Business expert.
About Capgemini
Based in Paris, France, Capgemini provides a full suite of management consulting services to clients across industries. Founded in 1967 by Serge Kampf, Capgemini has grown to become a global leader in consulting, technology services and digital transformation. The multinational information technology and management consulting firm over the years has partnered with companies to transform and manage their business by harnessing the power of technology. With approximately 270,000 employees in 50 countries, Capgemini reported global revenues of €16 billion in 2020.
For more information on Capgemini, visit – www.linkedin.com/company/capgemini/.
Media Contact
Company Name: Capgemini SE
Contact Person: Media Relations
Email: Send Email
City: Paris
Country: France
Website: https://www.linkedin.com/company/capgemini/