Organizer 'After 9 Partners' Assures Attendees That "Freaknik Festival" Will Go on As Planned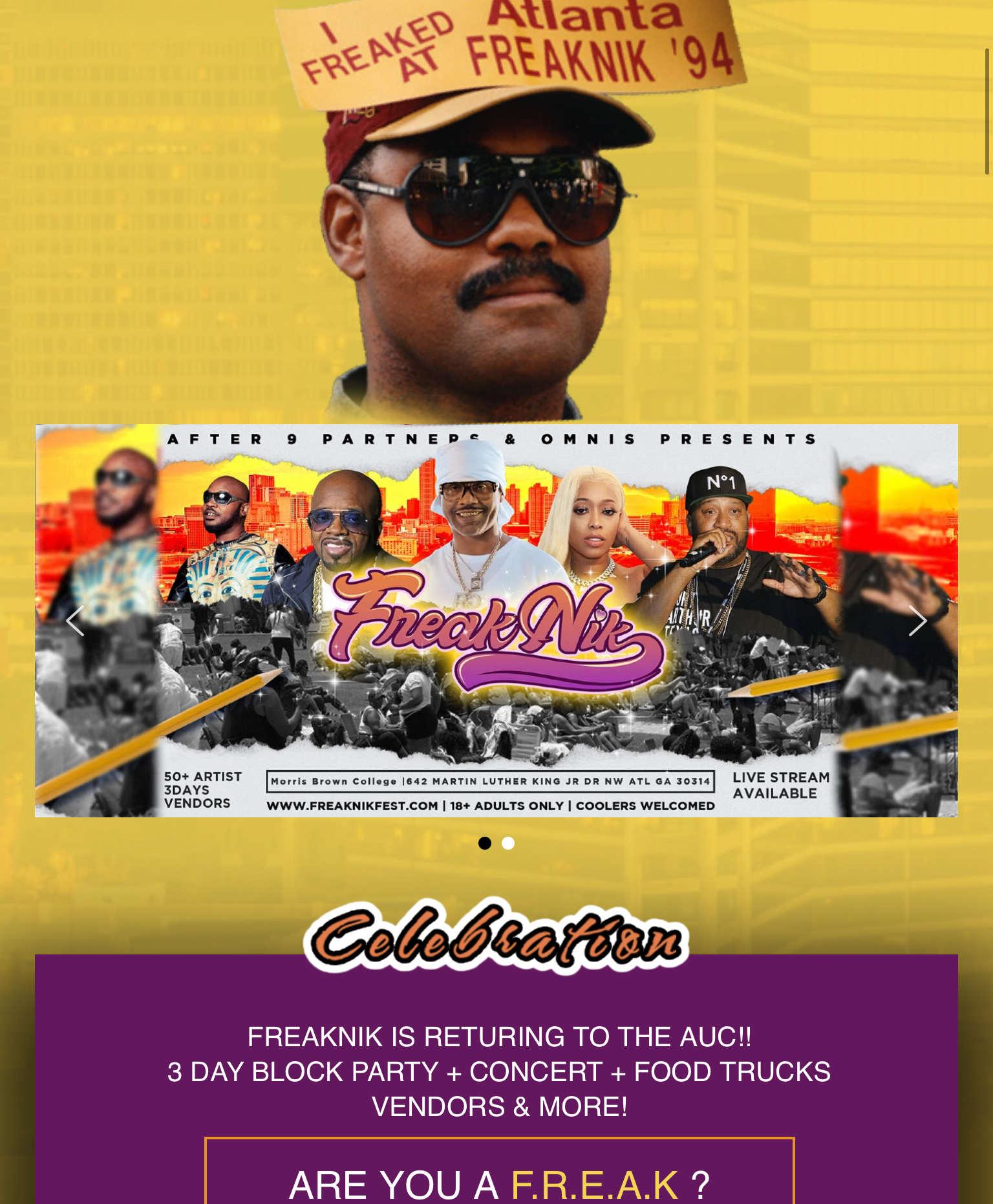 Hosts of the "Freaknik Festival" are glad to announce that the event will take place as planned at Morris Brown College. After 9 Partners, the key organizers, assure attendees and co-partners that no hard feelings are held against the college's trustees regarding the email they recently sent out. As always, the planners will stick to the guidelines and maintain decorum, respecting the institutions' rules.
After the college released the email, claiming to have received complaints from concerned individuals, the hosts kindly assured attendees that they intend on having a successful event without fault. This email was sent out after the college agreed to allow the event to take place on the campus.
"As some of you are aware, the organizers of the "Freaknik Festival" have rented Morris Brown College's campus and will be hosting a series of music concerts from October 8-10, 2021. The President, Morris Brown College Alumni Board, and the Board of Trustees have heard some of the concerns from those who do not agree with MBC hosting the event; your opinions matter to us. We want to assure you that we take the safety of our students seriously", says a representative for the Morris Brown College Board of Trustees.
This will be the second year that After 9 Partners is organizing the Freaknik Festival. Just like two years ago, the event will take place with no incidents or nudity. They were no problems whatsoever, but instead, it was enthusiastically supported by the community. The event in 2019 was so successful, the organizers of After 9 Partners were recognized by the State of Georgia for their financial impact on the City of Atlanta, and for their health fair. The organizers proved they can successfully host over 18,000 F.R.E.A.K.s (Fearlessly Reliving & Embracing Atlanta's Kulture) in unity.
"Thank you to everyone who UNITED in helping us find a new home. Our goal was to stay in a community that supports Black Businesses, and we are proud to announce Morris Brown College as our home for 2021. Special Thanks to Dr. Kevin James President of Morris Brown College and Jerome Rowland for helping facilitate this deal. We are happy we were able to reach a resolution that did not involve any legal interference. We are committed to keeping our word, making safety and community empowerment a focus for us", says a spokesperson for After 9 Partners. However, After 9 Partners indicated they are looking for another location in 2022, as they anticipate their crowd will continue to grow, as people experience and enjoy the revamped FreakNik Festival.
Freaknik was first launched in 1983, bringing black college and university students in large numbers to partake in the festival. At its peak, it attracted a quarter of a million attendees. Two years ago, the show was revived as a family-friendly all-day festival and concert. After 9 Partners truly believes in bringing the community together across diverse demographics and identities to share a time of enjoyment and fun.

Media Contact
Company Name: Tara Thomas Agency
Contact Person: Tara Thomas
Email: Send Email
Phone: 812-558-8882
Country: United States
Website: http://www.tarathomasagency.com